The Process To Receive The COVID-19 Vaccine- What To Expect?
Making an appointment to take the COVID-19 vaccine to some is like pulling teeth or taking an SAT test.
There are certain requirements that have to be completed in order to receive an appointment. Also, if people need help or advice on how to get an appointment they can talk to their friends and family members that have already taken the vaccine.
For example, Binta Mbaye lives in Brooklyn and uses transportation such as buses, trains, and subways to get to her destination. She worked at Whole Foods as an In-Store Shopper then she switched her position as a cashier. Due to the pandemic, she quit her job because the cases were high and many of her employees were tested positive for the coronavirus. As a result, she filed for unemployment and was approved for Unemployment Insurance where she receives a decent amount of money every week. When she has the time, she takes the train to Elmsford occasionally to see her mother and sisters and stays over for a couple of days. On Jan. 1, she decided that she wanted to take the COVID-19 vaccine.
"I was able to get an appointment for the coronavirus vaccine through vax4nyc.nyc.gov. I browsed the website early one morning and was thankfully able to find an appointment for Jan. 21," Mbaye said.
Due to the lack of supply for the vaccine, she was rescheduled for Jan. 28 but she was grateful that it wasn't cancelled.
Even though she was able to reschedule another appointment, it's a process to receive an appointment.
"It was definitely more difficult due to the high demand of people wanting vaccines," Mbaye said.
She continued on by stating "It took me almost an hour to find a place that had available appointments for the vaccine so I wish it was easier to navigate and get an appointment quicker."
However, the day of her appointment, she didn't have to wait that long to be approved for the vaccine. For example, she didn't have to show her New York State ID or Employee ID because they didn't ask her.
"I was expecting a long line when I went to the vaccine hub but thankfully, there was no line at all once I got there," Mbaye said.
Binta was greeted by a woman who asked for her confirmation number and QR code in the email that was sent to her the morning of her appointment.
"Once I got checked in, she directed me into the place where I got my coronavirus vaccine and it went very smoothly after that. I didn't think that I would have spent a short time there but the staff did a great job assisting me into the vaccination center and didn't ask me millions of questions like 'What's your age? Where do you live? Why are you taking the the vaccine'?"
After she took the vaccine she felt fine and normal and didn't experience any strange side effects besides having a sore arm that lasted for three days.
Even though she took the vaccine earlier than other people, there is still a lot of negative stigma towards taking the COVID-19 vaccine based on social media, news, and the internet. For example, some people say that "if you take the vaccine, it'll harm your baby or affect pregnancy."
"The negative stigma around the vaccine definitely made me more hesitant to get the vaccine," Mbaye said. "Many people that I know said that they didn't trust it and said there were a lot of side effects once you get it so it made me nervous to take it, but after researching the side effects and how effective it is from doctors, I gained more confidence and received my shot."
The only way to get more people to take the vaccine is to influence and encourage them that it's not harmful or dangerous to take.
Binta will influence the minorities her age to take the vaccine.
"I will definitely explain to them that this vaccine is safe and effective and that this is the only way we will be able to combat COVID-19 and end this pandemic," Mbaye said.
Binta will be taking the second dose of the vaccine this week Brooklyn. Overall, she's staying safe, healthy and protected from the virus and plans on going back to work in another month so she can keep herself occupied and pay her bills.
Leave a Comment
About the Contributor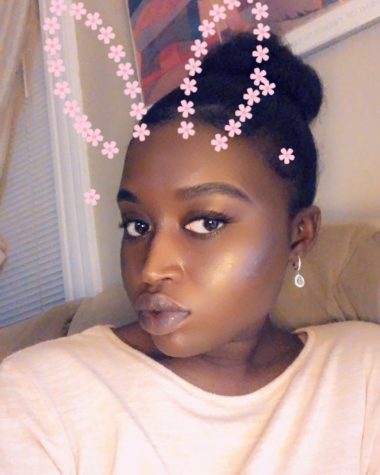 Amy Mbaye, Impact Staff
Amy is from Elmsford, New York who studied Communications Media and Arts at Westchester Community College and has her associate's degree. She is now studying...