Mercy's COVID Cases Decrease After Early Semester Spike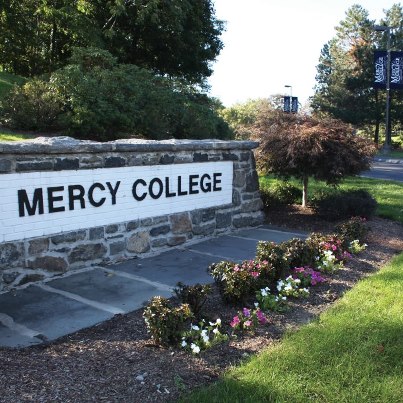 Mercy College has seen the number of positive tests decline since a sharp rise in cases at the beginning of on-campus learning. 
Between the dates of Jan. 30 and Feb. 12, Mercy College had 24 total positive COVID-19 cases from campus and non-campus administered testing of students and employees present on campus. These numbers are available to the public online under the COVID-19 tracker for Mercy College provided by New York State.  
That was an increase from 10 positive cases between the dates of Jan. 16th and Jan. 29. This was expected by Mercy College as on Feb. 1, classes returned to their regular course format after starting the semester virtually. 
"We expected a rise and we planned accordingly to manage that. We saw that in our first week when we pivoted from our surveillance testing to where we were doing rapid tests for all residential students," said Nick Canzano, Assistant Dean of Student Affairs. 
On the third day of on-campus learning, President Tim Hall said, via email, that all residential students had to be quarantined for two days and participate in additional COVID testing to find additional positive cases. This was a plan that had been discussed for several months in order to best handle students returning to campus after breaks. 
"We've been planning this since March of last year. Making sure we are thinking of all the scenarios and coming up with action plans for whatever comes up," Canzano stated. 
After the initial spike to 24 cases in the first two weeks of the semester, positive tests have dropped to seven in the dates between Feb. 13 and Feb 26. Followed up by two positive tests between Feb. 27 and March 7th.   
Canzano pointed out how all of the students, staff, and faculty of Mercy College are aware of the importance of testing which has helped lead to the decline in cases.
This sentiment is shared by the Director of Health and Wellness Programs, Colleen Powers who has been pleased with the testing at Mercy College. "Students, faculty, and staff have been cooperative with the campus testing efforts. I believe it is going very well. Everyone understands this is what we need to do to keep the Mercy community safe," stated Powers. 
Since the beginning of testing, Mercy College has administered 3,342 tests to date. This number does not include the number of off-campus tests, which also produce positive tests on campus. In total, since the start of the pandemic, 86 positive COVID-19 cases have been detected by the campus and non-campus administration testing of students and employees present on campus. 
Of these 86 positive cases, 36 were detected by campus administered testing. The rest were non-campus administered testing and Powers pointed out that, "Off-campus positive test results are self-reported by students, faculty, and staff to the health office or through the health alert email."
Additionally of the 86 cases, 50 of them have occurred since Jan 2, which equals approximately 58% of all cases.
The COVID-19 Tracker, provided by the state, does not indicate how many were detected by campus administer testing since the new year. It only indicated the dates of the positive test for the current two-week range you are in. 
However, the positivity rate at Mercy College has remained below Westchester County's positivity rate, as indicated by Powers. 
Overall, Canzano and Powers both have been pleased with how the college has handled the initial spike and the continuing testing to ensure a safe campus. 
Powers also stated that for the foreseeable future, Mercy will continue to follow all of the New York State guideline recommendations such as "wearing masks and practicing social distancing." 
This is something Canzano thinks will keep us trending in the right direction in regards to our positive cases.  He also reinforces that the continued effort to be as safe as positive when not only keeps everyone healthy but allows on-campus learning to remain for the rest of the spring semester. 
"I can give some praise to our college community in general. In adhering to our health and safety guidelines and policy, wearing a mask, social distancing, and participating in surveillance testing. It takes everyone to be participating and doing it and be active with it. All of that allows us to be open."
Leave a Comment
About the Writer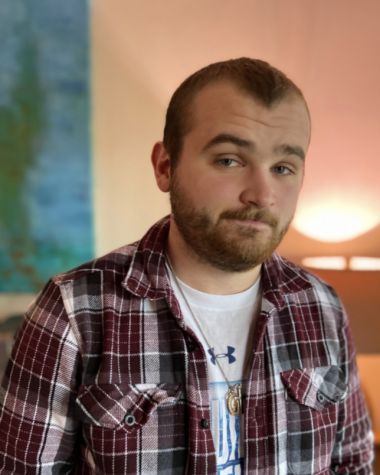 James Tiedemann, Managing Editor
James Tiedemann graduated from Mercy College in the May of 2022. He transferred there after graduating from SUNY Orange with his Associate's Degree in...