Police Unity Tour: Team Yorktown

Police officers throughout the east will embark on a bicycle tour in honor of their fallen brethren on May 9.
The Police Unity Tour is an organization that raises money and awareness for fallen officers. The organization began in 1997, with only 18 officers participating, but all determined to make something great. Through the years the event has grown and garnered support across the United States. Now there are nine chapters of officers with close to 2,600 members donating more than 30 million dollars to the National Law Enforcement Memorial. The route would always end the officers up in Washington D.C. at the National Law Enforcement Officers Memorial, but due to COVID-19 restrictions, the route has been modified to parts of New York and New Jersey this year.
Officers from multiple police departments are gearing up for the ride this year, as it was on hold last year due to issues and safety surrounding COVID-19. The Yorktown Heights Police Department is participating in the ride. The team of officers is still currently raising money to benefit chapter 37. On their fundraising page, they wrote, "officers will embark on a four-day bicycle ride with Chapter 37 of the Police Unity Tour.  Due to COVID -19, last year's ride was canceled and this year's ride will be a modified ride throughout parts of N.Y. and N.J. Even though the ride is modified this year, the goal remains the same, to raise money for the National Law Enforcement Officers Memorial and to honor those who made the ultimate sacrifice."
The team has accumulated over 100 years of combined service in the law enforcement community spanning over five police agencies, including NYPD, SUNY Police, NYS Park Police, City of Poughkeepsie Police and Yorktown Police. "This team is now united to do its part for their fallen brothers and sisters.  Please help us as we raise support and awareness for the National Law Enforcement Officers Memorial.  We Ride For Those Who Died."
Over $11,000 have been raised for Chapter 37 and are still taking donations at the time of this article.
Yorktown Heights is a close-knit community, friends and families are eager to support. The event has been shared across emergency response departments in Yorktown, as well as within the community as they are always ready to support. When someone drives down the streets of Yorktown it is hard to miss the "Thank You" signs geared at the local department. Chief Robert Noble is also quite excited about the event and quite moved as well.
"The primary purpose of the Police Unity Tour is to raise awareness of law enforcement officers who have died in the line of duty.  The secondary purpose is to raise funds for the National Law Enforcement Officers Memorial and Museum."
Noble loves to watch the positivity that grows from his community, and could not be happier that his officers are participating. "The Police Unity Tour Bicycle event is close to our hearts here at the Yorktown Police Department.  When members of my agency take the initiative to make a positive difference in the lives of others or a worthy cause in their personal time, I attempt to do all that I can to support and encourage that type of leadership."  
Sgt. Sam Sansone of YPD is the organizer of team Yorktown. Sansone has participated in the event for a few years now and it is a cause near and dear to his heart.
"I have been a member of Chapter 37 since 2012.  This will be my seventh year participating in the ride and the third year that Team Yorktown PD will be participating.  Our chapter was started by members of the Port Authority Police Department after 9/11 and is named in honor of the 37 Port Authority Police Officers who lost their lives that day.  Every year, our chapter starts our ride at Ground Zero with a memorial service.  Unfortunately, due to COVID, this year the ride will be modified."
"Despite the ride being modified, the mission remains the same; to raise awareness about law enforcement officers who have died in the line of duty, and to ensure their sacrifice is never forgotten."
Sansone has a strong emotional connection to the event, so organizing it is something he does take lightly. "It is important to me because these officers died doing what we do every day.  They kissed their loved ones goodbye and left for work only to never return home.  It is important that we keep their memories alive and honor the sacrifices they made, not just in death, but every single day that they went to work.  The part of the ride that I look forward to each year is the final day. Riding up to the Memorial in Washington D.C. with thousands of people there to greet you as you ride past the 20,267 names currently engraved on the walls is an extremely humbling experience.  As I type this email to you, the thought of that moment gives me chills and brings a tear to my eye."
This event is not only a great way to raise support, but it truly does honor those who have lost their lives serving and protecting others. The officers who are riding understand the severity of the event and are doing their part to help. Since they did not get the opportunity to ride last year again due to COVID-19 restrictions, the men and women riding are sure to make the most out of it this year. 
The organization and Yorktown's chapter are still accepting donations, you can find their information here to donate to chapter 37 here. 
Leave a Comment
About the Contributor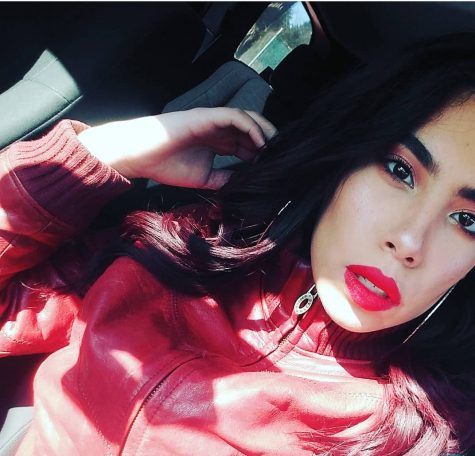 Jadeen Mercado, Impact Staff
Jadeen Mercado is a senior who loves all things entertainment!

She writes a column called Jadeen's Scene

She can be reached at [email protected]...