New Campus Mandates and Testing Policies for COVID-19
The Mercy College health department is working alongside the Westchester Department of Health to control the spread of COVID-19 on campus. All students are expected to complete their Maverick Safe Vaccine Passport paperwork by the end of October.
Colleen Powers, the director of health and wellness, says to keep the campus community safe Mercy will strictly treat every positive rapid antigen test collected as confirmation of infection.
"We have to follow the Westchester Department of Health guidance. We can do a backup PCR if we feel it (is necessary). If you are a residential student, you will be put into isolation, and if you are an off-campus student, you will be asked to isolate safely in your home. Once you get positive, that's it; you are considered positive," she says. "I will not test you for 90 days. It does not matter what comes before or after once you have that positive."
According to Powers, Mercy is not considering the possibility of false-positive rapid tests.
A document published by the New York Department of Health suggests the following; "if an asymptomatic individual with no known exposure to COVID-19 tests positive with a SARS-CoV-2 POC(Rapid) antigen test, the positive result should be treated as presumptive positive, and confirmatory testing is performed within 48 hours using a NAAT."
"We were confirming all our rapid positives last semester with PCRs, and every single one of them was confirmatory. All of this covid testing is a moment in time, I have seen students test negative in the morning and start to feel sick at three in the afternoon, and they were positive," said Powers.
Starting Oct. 29, Mercy will require all students to submit proof of the COVID-19 vaccine to be allowed on campus, students with a medical or student exemption will be permitted on campus with a negative COVID-19 test.
"Students are allowed to show tests from outside sources, but they still need to make their weekly appointments, and the test has to be within 48 hours," said Powers.
All vaccination cards submitted by students will be verified with the New York State Immunization Information System(NYSIIS).
"We have not received any fake vaccination cards. Every student has to submit a picture. There have been a few occasions where something has looked a little off, but we are verifying them on the state immunization page," said Powers.
According to the Centers for Disease Control and Prevention COVID-19 infections can happen in a "small proportion of people who are fully vaccinated, even with the Delta variant." The CDC also says vaccinated people can become infected with the Delta variant and spread the virus to others.
"At this point, we are not testing the vaccinated that may happen in the future. We have 2,000 thousand students we are trying to get into compliance but everything could change in the next semester. Now, everyone has to be vaccinated to come to campus and to register for spring, and only those with true medical and religious exemptions will be able to test weekly," Powers stated. "There are a lot of students we know nothing about, and we are trying to track them down because they have not submitted any information."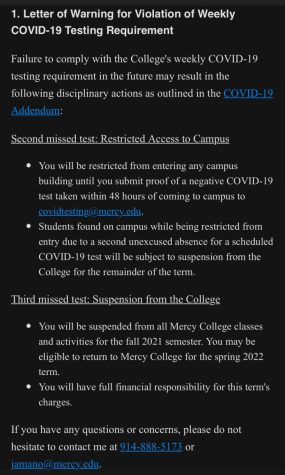 Unvaccinated students who fail to comply with weekly testings will receive judicial warnings. Students will receive a letter of violation if they miss a rapid test, a second missed appointment will restrict them from accessing the campus, and a third missed COVID-19 test will result in complete suspension from the college.
The Mavericks Safe app used for students and staff to self-screen for COVID-19 updated to support a new feature, a vaccine passport with QR codes that grant student and staff access to campus. All of those with a red QR code will not be allowed on campus.
"So far, the students have been doing a great job, students are compliant and listening to our guidelines. We are trying to keep the whole college community safe, we want to stay open, we want people on campus," said Powers.
Powers hopes that unvaccinated students can achieve the level of confidence to receive the vaccine.
"It's been well over a year, they have a lot of information every day we get thousands and thousands of people getting the vaccine, and that's more information. You would hear about more problems and more reactions. It has proven to be safe and effective. It keeps you from getting sick and ending up at the hospital or worse, whereas covid is much riskier."
Leave a Comment
About the Contributor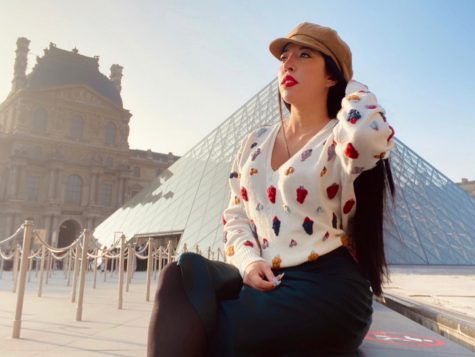 Nicole Alarcon, Associate Editor
Nicole Alarcon is a senior at Mercy College, majoring in journalism. Born in São Paulo, Brazil, she moved to the United States at 10-years-old.

Nicole...