Mercy College Partners with Oxford International
An article published by FE News announced that the Oxford International Education Group has been selected by Mercy College to assist in the increase of enrollment from international students.
Oxford International will be an integral part of Mercy's new Pathway Program, which was created by Director of International Programs and Admissions Brian Lim, although Lim credits the creation of the program as a "product of good teamwork" by the admissions staff.
Lim, the former International Programs Initiatives Dean at the University of Bridgeport, instituted similar plans at his previous schools and plans to use the new partnership with Oxford International to further drive up enrollment of international students at all campuses of the college.
Mercy College currently has 78 international students enrolled at the college on all campuses, 28 more than the enrollments numbers in 2020 during the COVID Pandemic. With what Lim calls "fierce competition in the international market," partnering with Oxford International will only help with the college's plan to drive international enrollment to "about 20-30 percent" of the overall student population.
Although applications from international students overall dipped from 122 in the fall of 2021 to 115 in the fall of 2022, Lim expects that the numbers the administration is after with international admissions will be met "somewhere in the next three to five years."
Lim calls access to the three different campuses owned by Mercy a "tremendous power" in the efforts to recruit international students to the college.
"With many diverse campus options, we are able to appeal to anybody who may have an interest in coming to our school. Whether they want to be in the city or in the suburbs, we offer them something."
Lim emphasized, however, that the effort to persuade more international students to come and attend Mercy is not an effort to just drive up the population around the Manhattan campus. If they choose to attend Mercy, they can attend the Dobbs Ferry, Bronx or Manhattan campus.
Lim first heard about Oxford International from Lucy How, the former director of EF Tarrytown, which is an English school designed to give international individuals a taste of what going to an American college and living an American lifestyle is like. How informed Lim of the organization and reached out immediately to begin a dialogue about partnering up. Lim stated that Oxford International was excited to partner and with the school and help it grow.
As of today, the program only has affiliations with two American colleges, the University of San Francisco, and Mercy. The program's directive is to partner with colleges in highly populated areas of the country to further grow their own program.
Pathway programs are not uncommon in this area of the country. INTO and Shorelight are also two programs that specialize in international student enrollment in America. INTO is currently partnering with Hofstra University on Long Island, while Shorelight currently partners with Adelphi University, one of Mercy College's biggest athletic rivals and also on Long Island.
Partnering with Mercy College makes sense for Oxford International due to its presence in the New York market. Besides the market, Lim explained that new programs that can be instituted by the college will help drive enrollment from international students way up.
Mainly, subjects in computer science were highlighted by Lim ad subjects that "will be able to draw big groups" of international students, which the college plans to open up over the course of the next few years.
For Lim, there is no ulterior motive by him or the college to gather more international students at Mercy. For Lim, and for the school, this new initiative is uncharted waters for them with no concrete goals, but they expect goals to materialize for students from all over the world to come to New York and become a part of the Mercy family.
Leave a Comment
About the Contributor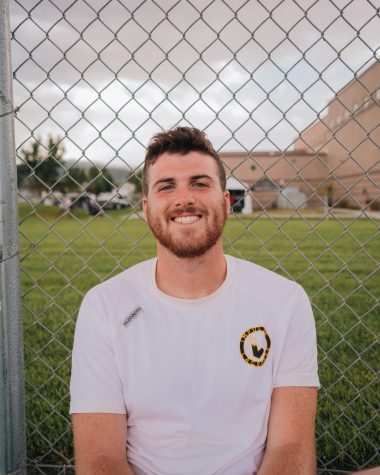 Zack Higgins, Impact Staff
Zack Higgins is a 5th year Media Studies major at Mercy College.  He is a previous student of Salisbury University, Onondaga Community College, and the...