Why Fortnite's v8.20 Content Update Was Great
Possibly Even The Best Update They Have Ever Had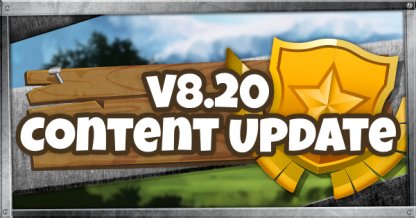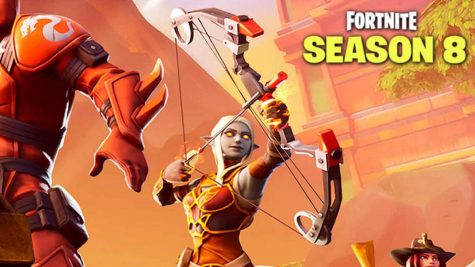 On Mar. 27, my current favorite video game and cultural phenomenon Fortnite: Battle Royale seemed to be Chug Jugging along, that is until Epic Games released their version 8.20 (v8.20) Content Update, the third major update for Season 8. To the dismay of many in the community. From the most casual of players to the content creators and pros, most have not been receptive to, now, Fortnite's second latest patch. Prominent Twitch streamers such as "TimTheTatMan" and the almighty "Ninja" have even resorted to streaming other games such as the rage-inducing card game UNO. Or, in the latter's case, outright refusing to play the battle royale until they revert the changes.
What is it that has all these Fortniter's riled up and not asking "where are we landing boys?" And no, it is not the new Poison Dart Trap. But before we can answer that question, we must go back to a past update.
On February 14, Valentine's Day, Fortnite released their version 7.40 (v7.40) Content Update. Which brought us gifting, cosmetics, new weapons, and more to Fortnite Island. However, the v.7.40 update brought us the "Share The Love" event. What this event did was add settings from Fortnite's Pop-Up Cup mode (competitive Fortnite essentially) to the default playlists (solo, duos, and squads).
The following adjustments were made:
50 Health (or Shield) based on your health when the Elimination occurs (Previously no health and/or shield given for elimination)
50/50/50 materials dropped on Elimination (Previously no material dropped other than what materials the slain player had harvested)
500/500/500 cap on materials (Previously was 900/900/900 cap on materials)
Harvest rate increased by 40%
According to the v7.40 patch notes, Epic introduced these changes as they "seen these settings in pop-up cups result in more engaging fights and allowing players to gain more consistent rewards for the risk of engagement."
Fast forward to v8.20 patch notes and it seems like Epic has gone back on their word:
"We feel it has resulted in an unhealthy level of aggressive play, diminishing other viable strategies," read the patch notes under "Siphon/Material Changes."
***
Now while most have rejected the v8.20 update, I am one of the few who has not. I even dare to say this update is the best update ever. And for one simple reason: it has made me a better Fortnite player.
As someone who has played the battle royale for over a year now, I have had the honor and privilege of watching this game evolve. I have seen the meta shape itself into what it is today. I have also seen my fair share of players who are vastly better than me.
I realized over the last few weeks that I was not getting better by playing in the default playlist. I was not learning from my mistake, and instead of trying to correct them, I was taking my anger out on my headsets and PlayStation 4 DualShock controllers.
Then came the v.8.20 update, and with it came my saving grace; Arena mode.
Someone can play arena mode either solo or duos. Players compete to gain "Hype" (score) to advance to higher divisions and unlock exclusive tournaments, such as the Fortnite World Cup Online Opens. This will have a $30 million prize pool. Also, those recently reverted material and harvesting changes to default? All in Arena mode.
Now the way the scoring is set up, it incentives both placement and eliminations. The higher in the divisions you go, the more bus fare cost. Meaning more kills and high placement are crucial to advancing to the higher divisions. It is still a matter of staying alive in hopes of that elusive Victory Royale to get as much "hype" as possible in a match, but they need a proper balance of slaying and surviving.
The biggest problem I face during my gaming sessions is enemies ramp rushing me and having to engage players who are "turtled up." Sitting in a box turbo building the walls, you are trying ever so to shoot down to get to them. For me, many a player in Arena mode play this way, so safe to say, I have gotten my fair share of practice in the last week or two. So much so that I am now looking comfortable and even looking forward to confronting "turtled" foes and rushers.
What has also helped in my personal leveling up as a Fortnite player is that matchmaking in Arena is based on players of similar "hype" and division to yours. Creating this skill-based matchmaking and ensuring an even playing field as you make your way through the seven divisions Arena has to offer.
I am not a Fortnite pro and Arena may not be here to stay. The vocal outcry from the community about the siphon/material changes can, and most likely will, lead to the changes being reverted, yet again, back into default. Whatever happens with Fortnite: Battle Royale I will always thank Epic, Arena, and the v.8.20 Content Update because it made re-fall in love again with Fortnite. It gave me something worth improving and getting better at. And I am glad it did instead of agreeing with the community majority of this "shit" update.
Leave a Comment
About the Contributor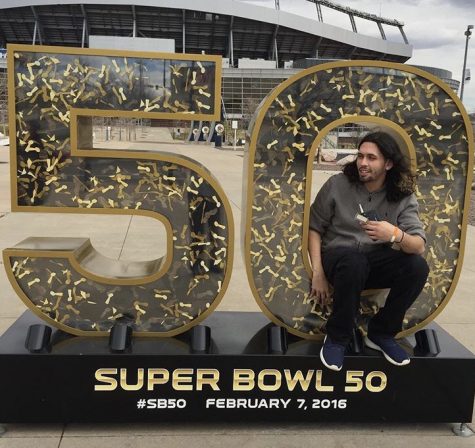 Brian Pineiro, Impact Staff
Brian Pineiro is a senior... finally. After a brief hiatus, Brian is back and more determined than ever to pursue his degree in Media Studies. This does...