Shuttle Bus Horror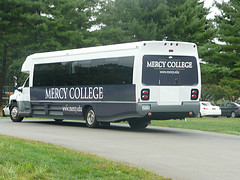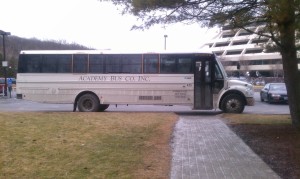 Mercy College students that get the pleasure of dorming in a hotel love all the perks that come along with it. A private bathroom, maid service every Tuesdays and Wednesdays, and a comfy hotel bed to sleep in every night.
And then there are the shuttle buses.
While they are very convenient for us to get to and from campus, they are the worst part of dorming in the hotels, especially if those students are living in the Hampton Inn and the Westchester Marriott. Before 12 p.m., Mondays through Fridays, Mercy College supplies each hotel with their own bus. After 12 pm, the Hampton Inn and the Westchester Marriott have the unfortunate luck of having to share a bus, and it becomes a hassle.
Before the Extended Stay fire ruined the third and fourth floors where at least 80 Mercy students resided, students living in the Westchester Marriott and Hampton Inn had to share a bus with those who stayed at Extended Stay after 12 p.m. The hour and a half ride to school was ridiculously long, and it was difficult to fit everyone on to the bus.
Although the bus schedule has changed due to the fire at Extended Stay Inn, the buses are still a hassle. Instead of having to ride the bus for an hour and a half, students who ride the bus after 12 p.m. are now lucky enough to only endure 45 minutes of the torturous shuttle bus ride.
The shuttle bus ride is still an annoyance, as there isn't enough room to fit students all of those students on one bus.  Some of the students residing at the Extended Stay Inn were moved to the Hampton Inn and the Westchester Marriott, which just makes the shuttle bus just as troublesome, as there isn't enough room to fit all of those students on that one bus. To sit on the shuttle bus after 12 p.m. Mondays through Fridays is pure luck. Most students have to stand, or attempt to fit three people on a seat. Sometimes, the bus driver won't allow students on to the shuttle bus and tell them to wait for the next one because there is no room, which causes an even bigger headache.
The weekends are just as bad. Saturdays through Sundays, there is only one bus for the Westchester Marriott and Hampton Inn. Since most students tend to sleep in late, it isn't as bad, if you can catch the earlier bus. After 1:45 p.m., the shuttle bus is filled with students.
What I find frustrating is that while the students living in the Westchester Marriott and Hampton Inn have to share a shuttle bus with one another, those who live in the Renaissance hotel have their own shuttle bus. Although their hotel is all the way in White Plains, I don't see why they should be the only hotel with their own, personal shuttle bus. There are over 120 students living in the Westchester Marriott alone, and 100 more students who reside in the Hampton Inn. Shouldn't that qualify us to get our own shuttle bus?
My advice to those who are just as frustrated as I am about this shuttle bus situation is just to try to get onto the bus as early as possible. I would recommend getting onto the bus ten to fifteen minutes before it leaves. That way, you won't have to squeeze your way into sharing a seat with two other people, or worse, wind up sitting in a strangers lap. Hopefully, someone will notice our struggle of sitting in such a crammed shuttle bus. Until then, best of luck to you all!
About the Contributor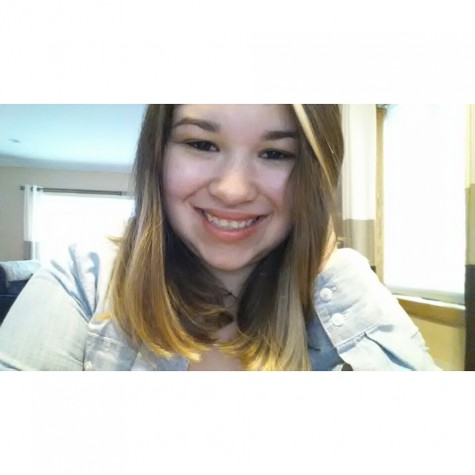 Maria Elena Perez, Managing Editor
I'm a senior at Mercy College majoring in journalism, and have been writing for The Impact since my sophomore year. Currently, I am the Managing editor...