The Ultimate New York Yankees Offseason Preview 2017-18
Following an incredible 2017 season, the Bronx is burning once again. Let's look at what moves the Yankees could be making this Winter.
With the New York Yankees coming one game short of making the World Series, many questions are being asked. With longtime Manager Joe Girardi being let go after 10 seasons in the Bronx, many are curious about who will be at the helm next season? Also, with a great amount of young and talented players almost ready to make the step up, what does that mean for the current players on the roster? And which current Yankees could be on their way out? 
I'll be answering those questions, along with reviewing the Yankees' outlook for this upcoming offseason. This will include a list of possible Yankee players that could be on the move, potential targets you could see in pinstripes next season, possible call-ups from the minor leagues, and who I think will be the new Manager for the Bronx Bombers next season! 
All stats mentioned in this article are courtesy of FanGraphs. 
Editor's Note: Since this was written, Aaron Boone was named the new Manager of the New York Yankees.
Impending Yankees' Free Agents 
Here I'll be discussing the possible Yankees who may leave this offseason as Free Agents. For the sake of making this easier to understand, I will give each player a score from 1 to 5. With 1 being "no chance of coming back" and 5 being "100% chance of returning", this will hopefully make it easier to make out my opinions. 
Michael Pineda, Starting Pitcher 
2017 Stats: Games: 17 W-L Record: 8-4 IP: 96.1 WHIP: 1.29 WAR: 1.1 
Michael Pineda has been disappointing in his tenure with the Yankees. After what should be considered an excellent rookie season with the Seattle Mariners in 2011, where he earned a spot on the American League All-Star Team and came fifth in the AL Rookie of the Year voting, many were expecting his, big move to the Bronx to be a sign he was here to dominate. The now 28-year-old Starting Pitcher has done nothing but stagnate since his arrival; this included him missing all of 2012 and 2013 with injuries, delaying his Yankees debut until the 2014 season. As mentioned, he never improved past his rookie season, with his Home Run/Fly Ball rate increasing almost every season since his MLB debut. Along with a rise in his FIP (Fielding Independent Pitching) and an increase in his BABIP which has remained high, it can be seen that either: A. His rookie season was an outlier or B. Injuries derailed him of his potential. To say he didn't show signs of greatness would be a lie. But with a tear of his UCL this previous season, which will keep him out until late 2018, his time in the Bronx is up. With a fair amount of young and talented starters waiting to be called up, it's unfair for Pineda, but that's just how the game works. 
Steven's Prediction: 3-Gone 
Jaime Garcia, Starting Pitcher 
2017 Stats: Games: 27 W-L Record: 5-10 IP: 157.0 WHIP: 1.41 WAR: 2.1 
After eight seasons, Pitcher Jaime Garcia left the Cardinals, following his trade to the Atlanta Braves before the 2017 season. From there, he made 18 starts for the Braves, playing at a decent level, before being traded again, this time to the Minnesota Twins. He made only one start before being traded to his third and final team of the season, the New York Yankees. Needing another reliable starter in the midst of competing for the AL East Title with the Boston Red Sox, the Yanks hoped that the 31-year old veteran could be a solid, bottom-end starter. For Garcia, to call him reliable would be wrong; he was very poor in his eight starts as a Yankee. With all the wrong signs for an aging pitcher showing (more walks, more HRs, fewer strikeouts), I would be surprised to see him back next season. 
Steven's Prediction: 2-Gone. 
CC Sabathia, Starting Pitcher 
2017 Stats: Games: 27 W-L Record: 14-5 IP: 148.2 WHIP: 1.27 WAR: 1.9 
The case of CC Sabathia is an interesting one; the hefty 37-year-old left-hander has seen better days, but he was very impressive in this postseason run. He was the best Yankee starter in their trip to the ALCS. But with the departure of Manager Joe Girardi, Sabathia has also acknowledged that his run in the Bronx may be ending, as seen on a podcast for The Players' Tribune, "If my run is up here, like Joe, I had a great time," "I was here for nine years with some of the best players on the planet, won a World Series, [had the] greatest fans ever. I was a Yankee. I can say that. But no, I'm good with it. It's weird, I'm good with baseball however it shakes out. If I'm done next year, if I'm done the year after. It is what it is. This is all borrowed time for me. This is extra. I'm just having fun." What do I think? With his two past seasons being respectable with a WAR of 2.6 and 1.9, his leadership presence for a team full of young talent, and one last chance to ride out in glory with the Yankees, I think he will be brought back on a one-year deal. 
Steven's Prediction: 4-Stays. 
Matt Holliday, Designated Hitter 
2017 Stats: Games: 105 AVG: .231 HR: 19 OBP: .316 WAR: -0.1 
I was contemplating putting a picture of a garbage can to sum up what I think of Matt Holliday. He was brought in to provide a respectable bat on a 1-year/$13 Million deal, but Holliday has robbed the Yankees. While it's understandable for a 37-year-old to regress, Matt Holliday provided nothing for the Yankees than any other Triple-A player could have. With a .231 AVG, .316 OBP, and an increase in his Strikeout% by 10% (!), Holliday failed at his job. I would be shocked to see him on an MLB roster to start next season. 
Steven's Prediction: 0-Gooooonnnneeeee. 
Todd Frazier, Third Baseman 
2017 Stats: Games: 147 AVG: .213 HR: 27 OBP: .344 WAR: 3.0 
Todd Frazier, much like his teammate Chase Headley, was a player that the Yankees had their eye on for a long time. In typical Yankee fashion, General Manager Brian Cashman waited until both players were out of their prime before getting them for a cheaper price. But the trade that brought David Robertson, Tommy Kahnle, and Todd Frazier to New York from the White Sox was a steal; all three played vital roles in the Yankees' extraordinary run to the ALCS. With an above average bat and glove, getting Frazier was a great move by Brian Cashman. Despite his low Batting Average at only .213, when you look at his .762 Slugging%, it gives us a better story about him: he gets on base, and with his BABIP below his career average, we can see that he might have been unlucky last season! Also, I love the guy! He's from New Jersey, grew up a Yankees fan, and he even has a cool nickname in "The Toddfather"! I'd love to see him brought back for a few seasons, even though I don't think he'd be an everyday player, he'd be a great player to have! 
Steven's Prediction: 3-Stays. 
Possible Yankees' Signings 
Now that we've looked at which Yankees could be on their way out, we should then look at who could be signing with the Yankees! With Starting Pitchers being the Yankees' biggest need this offseason, I'll be focusing on Starters, mostly. I will once again be using the same 1 to 5 system, with 1 being "no chance of signing" and 5 being "a great chance of signing". On a side note, these grades are exclusive to each player; if the Yankees sign one player, it would affect the other players' scores. 
Shohei Otani, Starting Pitcher/Designated Hitter 
2017 Stats (Japan): Games: 5 W-L Record: 3-2 IP: 25.1 WHIP: 1.26 AVG: .332 HR: 8 OBP: .403 WAR: N/A 
Yes, you read that correctly. Shohei Otani, who in Japan is being called, "The Japanese Babe Ruth", is not only a star pitcher for the Hokkaido Nippon-Ham Fighters, but is also an excellent hitter! At 23 years old, with a 6'4 frame, and a 100+ mile per hour fastball, it's understandable why so many teams are salivating at the idea of acquiring him. This isn't the first time Otani has faced interest from the Yankees; back in 2011, the Yankees were one of the favorites to sign Otani when he was still in high school, but he stayed in Japan instead. Through five pro seasons (keep in mind, he's only 23), Otani has an ERA of 2.52, 624 Strikeouts, a .286 Batting Average, and 48 Home Runs. While there's a lot of hype surrounding Otani, it's justifiable. According to FanGraphs, the average MLB Rookie was "24.5" last season. At 23, he already has played five seasons at the second highest level in baseball, and has thrived; there should be hype for Otani. Also, Otani isn't eligible to receive a massive contract due to his age. With him only being 23 and an international player, the current CBA allows for him to only be signed through a minor league contract, with a signing bonus, until he is 25. This shouldn't hurt the Yanks, they've been waiting for this by not spending their International Player Budget. The Yankees may offer $3.25 million, the second most behind the Texas Rangers. It's obvious that Otani will focus on playing in the right place, rather than receiving the most money, for this season. The Yankees could offer him a spot in their Starting Rotation right away; they could even consider playing him at DH while he isn't pitching! He should be the #1 Free Agent Target for the Yanks; the talent is already there. At 23, he still has a few years of serious development left. There is a very serious chance that come this Spring, we could see another potential Japanese superstar in the Bronx. 
Steven's Prediction: 4-Likely. 
Yu Darvish, Starting Pitcher 
2017 Stats: Games: 31 W-L Record: 10-12 IP: 186.2 WHIP: 1.16 WAR: 3.5 
Sticking with elite Japanese talent, I want to talk about the best pitcher that's going to be available this offseason: Yu Darvish. Since signing with the Texas Rangers in 2012, he has been dominant; in every season Darvish has taken part in at least 20 games, his WAR has been at least 3.5. That's All-Star quality, for those unfamiliar with WAR. Despite Darvish being 31, which is the end of an athlete's physical peak, that has not derailed his pitching in any way. He has maintained around 10 strikeouts a game while lowering his walks, which is encouraging to see. Partnering up a workhorse pitcher like Yu Darvish with an elite Yankees bullpen that is looking likely to remain untouched, it seems like a match made in heaven. The biggest issue holding back Darvish from being in pinstripes is his probable asking price. With stars the Yankees will chase next offseason like Manny Machado and Bryce Harper, avoiding the Luxury Tax will almost certainly be a goal for the Yankees. While he would create a deadly 1-2 punch with young star Luis Severino, I think the Yankees' negotiating leash will be short. 
Steven's Prediction: 3-Possible. 
Jake Arrieta, Starting Pitcher 
2017 Stats: Games: 30 W-L Record: 14-10 IP: 168.1 WHIP: 1.22 WAR: 2.4 
If there was such a thing as a perfect Brian Cashman signing, Jake Arrieta would be it. Arrieta has been an elite pitcher for the Cubs the last four seasons, including an incredible 2015 season that saw him bring in his only Cy Young Award. But his 2017 season wasn't as good, with a 2.4 WAR, a 3.53 ERA, and a 4.16 FIP. He also let up more Home Runs than he has in his 8-year career; pitchers with HR issues do not fare that well when playing in a hitter-friendly ballpark like Yankee Stadium. But this is why this it's perfect for Cashman; he can save a lot of cash by going for a guy who has shown that he can be elite, but is following a "down season". While Arrieta to the Yankees isn't being pushed as much as I'd expect it to, I could see it benefiting the Bronx Bombers if they can sort out the right deal. 
Steven's Prediction: 3-Possible. 
Alex Cobb, Starting Pitcher 
2017 Stats: Games: 29 W-L Record: 12-10 IP: 179.1 WHIP: 1.22 WAR: 2.4 
Cobb, who is will be entering his eighth season in the majors, would be a very nice bottom end of the rotation target for the Yankees. He has never been good enough to where you could call him an elite pitcher, but he is consistent; you would get a starter who can go there every time they're called upon and put up a good performance. But like Arrieta, he is also coming off a season where his HR/FB% increased from 8.5% to 13% between his two last full seasons. But with his asking price a very affordable area, combined with the Yankees having a great interest in Cobb, it's possible that we may see Cobb come in to further solidify a starting rotation that needs the help. 
Steven's Prediction: 4-Likely. 
Lance Lynn, Starting Pitcher 
2017 Stats: Games: 33 W-L Record: 11-8 IP: 186.1 WHIP: 1.23 WAR: 1.4 
Lance Lynn has been solid for the St. Louis Cardinals as a top of the rotation guy. Much like the last two players I've mentioned, Lynn is also coming off another rough season, so his price should be lower. Also, like the other two, Lynn's HR/FB% has also exploded, doubling from 7.7% in 2015 to 14.2% in 2017. While this was his first season back from injury, it has to be noted that he will be 31 in May, his strikeouts are decreasing, and his walks are increasing with each season; this has all the pieces to be a risky signing. I'd only expect Lynn to have a serious chance of landing here is if the Yankees somehow cannot bring in either Otani, Darvish, Arrieta, or Cobb. 
Steven's Prediction: 2-Unlikely. 
Alex Avila, Catcher 
2017 Stats: Games: 112 AVG: .264 HR: 14 OBP: .387 WAR: 2.5 
If you watched any Yankees baseball in the last year, Gary Sanchez has not only established himself as the Yankees' Catcher for the foreseeable future, but as one of the best in the majors. But like any player, they need days off. When looking at the market for a backup catcher, it doesn't get much better than Alex Avila. Avila is coming off a nice comeback season with the Tigers and Cubs, where for the first time since 2014, he took part in over 100 games. Last season, Avila had a .387 OBP and was solid behind the plate. In an evolving MLB that's seeing less quality at the Catcher position, these are impressive numbers. Austin Romine, the current Yankees' backup Catcher, has become a liability. With horrific offensive stats that include a .218 Batting Average, a .272 OBP, and a -0.6 WAR (!), Romine has not shown at any point in his career he is worthy of playing in the MLB. This is where Avila can come in. With Avila being respectable from a defensive and offensive standpoint, this could allow for Sanchez to not play Catcher every day, which would help in preserving Sanchez his body long term. This is an obvious upgrade that wouldn't cost too much. This is one move I can get behind. 
Steven's Prediction: 4-Likely. 
Mike Moustakas, Third Baseman 
2017 Stats: Games: 148 AVG: .272 HR: 38 OBP: .314 WAR: 2.2 
I wasn't sure if I wanted to talk about Moustakas coming to New York, but since he keeps being linked with the Yanks, it's necessary to at least discuss it. Moustakas, 29, has established himself as one of the better Third Baseman in all of baseball since his debut for the Kansas City Royals in 2011. He's coming off a great 2017 season following an ACL tear which ended his season in 2016, so there is definite interest for him around the league. My issue with him is that he is trending toward a place Yankees fans are all too familiar with: below average hitter with a lot of power. Moustakas hit a career-high 38 Home Runs last season, but with a declining AVG and OBP, it leads to concerns that may not justify what is expected to be a high asking price. The Yankees would be better off just resigning Frazier for another year and rolling with him and Headley. It'd be better to wait on Manny Machado, a younger and better player. While Moustakas to the Bronx is being pushed a lot, I'd call it a longshot. 
Steven's Prediction: 2-Unlikely. 
Giancarlo Stanton, Outfielder 
2017 Stats: Games: 159 AVG: .281 HR: 59 OBP: .376 WAR: 6.9 
Okay, I know that Stanton isn't a Free Agent, but it would be wrong for me to not at least briefly discuss Stanton to the Bronx. Stanton has established himself as not only one of the best Outfielders in baseball, but one of the best players entirely. Coming off the best season in his career, which not only saw him explode offensively (.376 OBP, 59 HR, and a 6.9 WAR!) and became an even better batter, but was a great comeback season following his previous two. While they were strong, they weren't up to his quality. The new Miami Marlins Owner, I think his name is Jeter or something, didn't directly say he was open to trading Stanton, but he hinted toward it, "And look, the best way I can put it is, I don't like the word 'teardown.' Moving forward, there's going to be at times unpopular decisions that we make on behalf of the organization," Jeter said. "Just understand that every decision we make is for the betterment of this organization. We have that in mind. The word teardown and rebuild–yeah, we are rebuilding a franchise. But I think a lot of times people associate those words with losing. You never go into a situation and the message is that 'We're going to lose." Before I drool over the idea of Judge, Sanchez, and Stanton all in the same lineup together, we need to look at the most important part of this trade: Stanton's Contract. Stanton is in the midst of a 13-year, $325 Million deal and assuming that the Yankees took on his entire contract, it would mean they would be responsible for paying 10-years/$295 Million. That would be more money than the infamous Alex Rodriguez contract, which fans will remember, didn't end up too well. We also have to account for what the Yanks would have to give up to gain Stanton. It's one thing to deal with the money, but is it worth it to give up your best prospects as well? I don't believe so. While it's fun to imagine, it's important we keep our head straight and keep our eyes on the prize: getting Bryce Harper next offseason! 
Steven's Prediction: 1-No Chance. 
Prospect Watch! 
Over the last few seasons, Brian Cashman has done an excellent job of turning the Yankees, a team who have never had to rely on their Farm System, into one of the best in all of baseball! As seen now with players like Aaron Judge, Luis Severino, and Gary Sanchez, building from within is not only affordable but effective too. Here I'll be sharing a few prospects who we have already met and some who are waiting for their chance to make it to the bigs. Together, they could make an impact for the Yankees this upcoming season and show why the future's so bright in the Bronx! 
Gleyber Torres, Shortstop 
Gleyber Torres is not only considered the best prospect in the Yankees' Farm System, but the best prospect in all of baseball! Despite Shortstop being Torres' primary position, he also can play 2B and 3B, which makes him much more valuable. Despite only being 20, Torres has proven that he is the real deal. MLB.com describes him as, "has exceptionally quick hands that allow him to excel at the dish and in the field. He's very advanced at the plate, recognizing pitches well, displaying patience and using the entire field. His power projections seem to increase each year as he adds strength and experience, and he now looks like he'll deliver 20-plus homers on an annual basis in his prime." Tommy John Surgery ended his season in Triple-A last season, but luckily for him, he isn't a pitcher; expect to see a lot of Torres this upcoming Spring. If things work out from there, Torres will likely be on the 25 Man Roster full time before the end of this season. 
Clint Frazier, Outfielder 
Despite the first thing you notice about Clint Frazier is his red hair, his potential as a player should not be ignored. Yankees fans got a good preview of Frazier last season; while he didn't blow up like his other rookie teammates, he showed signs of potential last season. Most notably, his walk-off Home Run against the Milwaukee Brewers. But it needs to be remembered that Frazier is only 23, he still has a year or two of development before we can make final verdicts on him. When he reaches his peak, he can be an everyday starter with great power, but from what we've seen, he needs to cut down on his strikeouts and work on his batter's' eye. These things don't occur overnight, so I don't think
Despite not originally being a starter, the Yankees took a chance (no pun intended) by moving Chance Adams into the Starting Rotation while in Single-A ball, and it's paid off. Adams has become one of most anticipated Yankees' Pitching Prospects in a long time. Quickly working his way from A ball to AAA in two seasons, it is only a matter of time before we see Adams in the Bronx. He led the minors last season by allowing a .169 Batting Average and came second with a 0.90 WHIP, both numbers are exciting to see. With a solid four-pitch repertoire that includes a strong fastball and slider, an above average changeup, and an average curveball, Adams will be a mainstay in the Yankees' Starting Rotation once he's on the team full time. With a strong Spring Training, that time may come even sooner than one might think. 
Miguel Andujar, Third Baseman 
If there were any reason for the Yankees to not pursue Todd Frazier or Mike Moustakas, it would be for this guy. Andujar briefly, and I emphasize "briefly", got a taste of MLB baseball last season, appearing in five games, and making eight-Plate Appearances. What we could see was a very promising batter and a fielder that needed refinement. But with Andujar turning 22, there is time for this to improve. He already has the tools and attributes to become a great defensive Third Baseman, but these are things I believe just come with time and experience. There's a very real chance that Andujar, if he shows signs of improvement defensively this Spring, could not only make the bench, but push Headley aside for the starting 3B spot. What you need to realize is that Andujar may also be on a short leash long-term. With star 3B Manny Machado being a Free Agent next season, if Andujar doesn't show signs of growth, and with Chase Headley in the final year his 4-year/$52 Million deal, it wouldn't come as a surprise to see the Yankees try to lure the big name Third Baseman next offseason. Regardless, Miguel Andujar is the best corner Infielder within the Yankees' System, so you should be hearing a lot from him. 
The Manager? 
When looking at offseason storylines for the Bronx Bombers, replacing Joe Girardi is the most interesting. For the last 10 seasons, Girardi has led the Yankees to no losing records, four ALCS appearances, and one World Series Championship; whoever takes over will need to have instant success to fight away pressure from the always difficult New York media and fans. So without further ado, here is who I think will be the next Yankees' Manager… 
Rob Thomson, Yankees' Bench Coach 
Rob Thomson, while not as glamorous as someone like Alex Rodriguez, is the most realistic and likely outcome to manage the team next season. Since 2008, Thomson has served as a Coach in one way or another and has been involved in the Yankees' Organization since 1990. He has even had the chance to manage a few games in 2008, while then-Manager Joe Girardi was ill. Serving as a right-hand man to Girardi for so long and being so familiar with the Organization, it makes complete sense to see why Thomson is considered to be the frontrunner for the job. In an interview with MLB Network Radio, OF Clint Frazier said, "Every time [Thomson] has a meeting, something [that he said] happens in the game we're about to play." "It's almost like he knows everything the other team is capable of. He's the most aware guy on the field for us." With GM Brian Cashman claiming that he wanted Girardi out because he had "connectivity and communication" issues, hearing Frazier say something like that gives us an idea of why Rob Thomson may be in line to become the next Yankees' Skipper. 
The New York Yankees are once again on the rise. What was supposed to be a rebuilding season last year became something much greater. Between the rise of a new core of young talent in Aaron Judge, Gary Sanchez, and Luis Severino, plus the possible emergence of new young faces like Gleyber Torres, Clint Frazier, and Chance Adams, the Bronx is once again burning. If the right moves are made to properly fill in the glaring gaps within this team and the right man is brought in to manage it, the most historic and successful team within Major League Baseball could be on their way to World Series #28. As for me, I'll be back for Spring Training! 
Leave a Comment
About the Contributor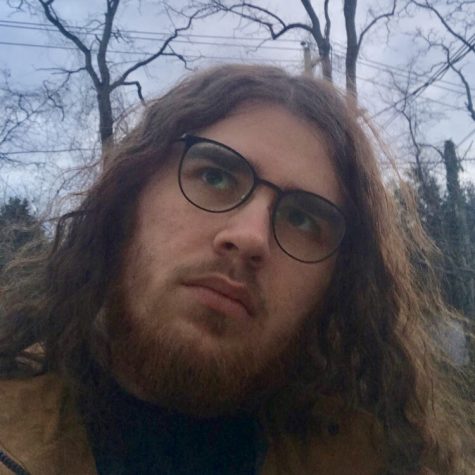 Steven Keehner, Impact Staff
Steven Keehner was the Managing Editor of the greatest publication on the Hudson.

Hailing from the mediocre Town of Oyster Bay, New York, he enjoys...