Stanton's in The Bronx! Now What?
Following a blockbuster trade that will see reigning NL MVP, Giancarlo Stanton, head to Bronx, what does this mean for the Yankees?
"We also have to account for what the Yanks would have to give up to gain Stanton. It's one thing to deal with the money, but is it worth it to give up your best prospects as well? I don't believe so. While it's fun to imagine, it's important we keep our head straight and keep our eyes on the prize: getting Bryce Harper next offseason!
Steven's Prediction: 1-No Chance."
No chance. I said Giancarlo Stanton, the 2017 National League Most Valuable Player, had no chance of coming to the New York Yankees this offseason. Forty-eight hours later, the trade was announced, and Stanton is in the Bronx. Now that I've had a day to sit on the news and collect some thoughts, it would only be appropriate to give some of my thoughts on the move. I'll also be discussing what it means for the players still here and for the team's World Series chances.
My Initial Thoughts.
Holy. Shit. Giancarlo. Stanton. Is. A. Yankee! When discovering the news, I was ecstatic! Giancarlo Stanton is in the prime of his career at 28 and is coming off his best season so far. With a .376 On Base Percentage, 59 Home Runs, and a 6.9 Wins Above Replacement, Stanton terrified pitchers last season on a mediocre Miami Marlins team. With rumors of Stanton being traded since the All-Star Break, new partial Owner Derek Jeter's comments regarding the team's future, and Miami beginning the rebuilding process by trading Dee Gordon a few days ago, the writing has been in the sand regarding Stanton's departure for a while now. For the last week, Stanton has been linked with the Dodgers, Giants, and even Boston. But out of seemingly nowhere, the Yanks came flying in the trade picture and now Stanton is here!
Having Judge, Stanton, Bird, and Sanchez batting together is enough to make any fan of baseball salivate! Between just Stanton, Judge, and Sanchez, they hit 144 Home Runs; to put that into a crazier perspective, the San Francisco Giants hit 128 as a team last year. The Yankees have seen some phenomenal partnerships in their history: The Murderers' Row, The M&M Boys, and The Core Four; if these three can put together their talents, it may not be long until they cement their names into Yankees history. I'm speaking way too soon, but that's the fun of sports, right?
It took me a little while to think of any negatives. Losing Second Baseman Starlin Castro sucks, but with one of the best prospects in baseball on the cusp of making the majors (which you can read about here) in Gleyber Torres, who can play 2B, SS, and 3B, this loss isn't anywhere near the end of the world. Jorge Guzman and Jose Devers, while decent prospects, are not detrimental losses for the Bronx Bombers' impressive Farm System. But as we delve further into the trade, there are negatives we must address before we can truly assess the trade.
Giancarlo Stanton is current in the midst of a $325 Million contract that is supposed to run over 13 years, which is easily the largest in the history of baseball! He will be entering the 4th season of this massive deal, which means that the Yankees, between the Marlins reportedly paying $30 Million and Castro's contract being shifted away, are paying Stanton a contract of around $240 Million over the next 10 years! For a player of the age of 28, that leads to many concerns about the fact that the Yankees will be paying $25 Million for a 38-year Old power hitter (assuming that Stanton doesn't opt out with his clause in 2020).
For anyone that is considering the idea that I'm overreacting, let me compare this situation to one that many Yankees fans will be familiar with: Alex Rodriguez. While I will consider that inflation is inevitable in sports contracts and that Rodriguez was 32 when he signed his at the time record-breaking 10-year, $250 Million Contract, it should be a huge warning, especially for General Manager Brian Cashman, who was the one who agreed to that contract.
ALEX RODRIGUEZ'S $250 MILLION/10-YEAR DEAL
Age
Salary+Incentives
WAR (Wins Above Replacement)

32

$29,000,000

5.8

33

$33,000,000

4

34

$33,000,000

3.9

35

$32,000,000

4

36

$30,000,000

2.1

37

$29,000,000

0.5

38

SUSPENDED ENTIRE SEASON $5,868,852

39

$21,000,000

2.7

40

$20,000,000

-1.2

41

RETIRED (Yankees agreed to still pay him as an agreement to get him to stop playing) $20,000,000
Total Paid: $252,868,852
Total WAR: 21.8
Total Paid/Win: $11,599,488.60
I've made the graphic above to show just how dangerous these contacts can be. While A-Rod was an integral part of the 2009 World Series team, this contract was terrible. According to FanGraphs, a baseball statistics website, the average $ spent per win was about seven million (this number has most likely increased since it was initially written), but the Yankees massively overpaid for a player that was great in the beginning but quickly decline into an abysmal ball player. But as I mentioned before, Stanton is only 28 compared to A-Rod being 32, but we still need to consider this when looking at these cases. Don't even get me started on Albert Pujols, which is an even more terrifying example of how these massive deals can go wrong. But besides this potentially major issue down the line, I can't find much to argue against this being a great move for the Yankees.
What this means for the current roster.
As of me writing this, the Yankees still have Aaron Judge, Aaron Hicks, Jacoby Ellsbury, Clint Frazier, and Brett Gardner; Judge is untouchable, but I only mention his name to show that the Yankees may have a potential backlog in the outfield. Out of all the names mentioned, I presume Jacoby Ellsbury is the odd man out of the five. Frazier and Judge are young and promising, Hicks was fantastic in the time he played, and Gardner is just flat out better than Ellsbury. When I initially heard the rumors of the Yankees and Marlins making a deal for Stanton, I was almost 100% sure that his name would in the deal, but as we've learned, I'm not the best with these things sometimes. Finding a team to take up his contract is proving to be difficult and with him already being named the fourth OF by Brian Cashman last month, his already low value on the trade market is continuing to diminish.
I do not expect this to happen at all, but also keep an eye out for a potential Brett Gardner trade. He's 34 and coming off a superb season, so it is possible that Cashman may be interested in cashing in; although as the unofficial Captain of the team, I don't guess we should expect this move at all. I think the idea should be brought up, much like when I brought up Stanton to the Bronx in my preview.
Assuming the season were to start tomorrow, here's the Starting Lineup I am expecting:
Gardner, LF

Sanchez, C

Stanton, RF

Judge, CF

Bird, 1B

Gregorius, SS

Hicks, DH

Headley/Andujar, 3B

Torreyes/Torres, 2B
I still want to see what Torres and Andujar can show in Spring Training, as there is a real possibility of them starting at some point this season.
What this means for the team's World Series hopes.
I already was expecting the Yankees to be serious contenders following a full season (hopefully) of Greg Bird and some decent additions. But this changes everything. While the Indians and Red Sox are all looking like impressive challengers, assuming everyone can stay healthy, I believe the Yankees may be the frontrunners for the American League Pennant; this team was able to come one game away from returning to the World Series last season, with such a lethal addition, all the Yankees need is another quality Starting Pitcher, and it's off to the Fall Classic. The biggest threat to this dream is the Houston Astros; they are a young team that is already incredible, with another year (and a title) under their belts, that could be bad news, even for a power-heavy lineup like the Yankees.
The National League will also be the same story as this prior season most likely. The Dodgers will be hungry to avenge their World Series loss, the Cubs will want to return to the Fall Classic, and the Nationals will try to finally achieve something in the postseason. I believe that getting past the American League will be the hardest part for the Yankees to achieve — if they do so, I assume they would have a fair shot against any of the three teams I mentioned from the National League in the World Series.
Final Thoughts.
The Stanton trade has shaken up the baseball world. The Yankees, who led the majors in Home Runs as a team, have added even more power; despite the obvious excitement that should be felt now, Yankees fans should be wary of Stanton's massive contract, but if stays healthy and productive, then it may not even matter. Having him slot in the middle of the lineup will be incredible to watch. The Yankees could not boast about having a lineup this stacked in a very, very, long time; for fans like me, that is music to our ears.
Assuming Cashman continues to make proper and responsible moves, this could be the beginning of something big. While I think it may be (it definitely is) too soon to call this the inner works of a dynasty, it needs to be considered. Whether you like it or not, the Evil Empire is back, and ready to unleash havoc on the rest of the league.
Leave a Comment
About the Contributor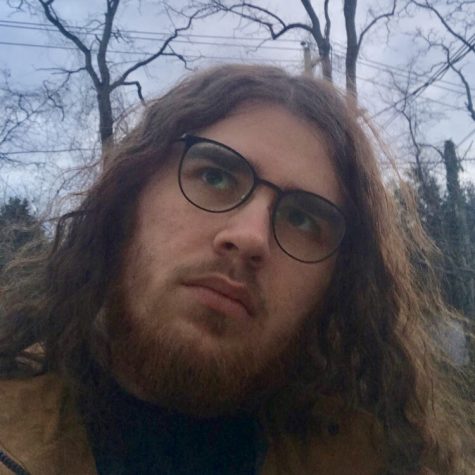 Steven Keehner, Impact Staff
Steven Keehner was the Managing Editor of the greatest publication on the Hudson.

Hailing from the mediocre Town of Oyster Bay, New York, he enjoys...