Lil Uzi Vert is Otherworldly in "Eternal Atake Deluxe – LUV vs. The World 2"
The long-awaited albums finally dropped and after a two-year hiatus, the Philadelphia rapper delivers with his new studio albums.
This is not football. But with the hiatus of almost all sports due to the coronavirus (COVID-19) pandemic, I might as well talk about something else.
At this time, the free agency period is still on for the same date on Mar. 18, but the NFL canceled their annual meeting for this year. However, for players to take flights out and get physicals to sign these contracts does not make sense. I expect some change toward free agency. Many aspects of the draft have already experienced potential tweaks.
Scouts pulled from pro days and NFL teams have closed their facilities due to this virus. The draft, which is supposed to take place in Las Vegas this April, is in question as it is a big fan event that lasts three days. The NFL could limit fans at the event but this situation is very fluid and rapidly changing.
Anyway, here's how Lil Uzi Vert got to this point of his music career and the battles he had to go through before he dropped a double album in 2020.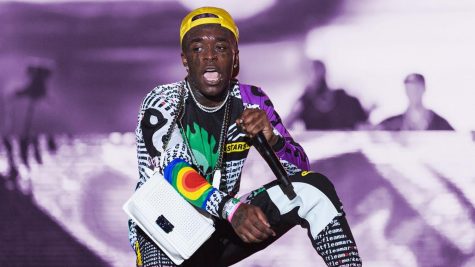 Symere Woods, aka Uzi, is a 25-year-old rapper known for his rapid flows over hypnotic trap beats. His influences include hip hop artists but most of what he listened to at an early age was heavy metal, punk, and alternative rock bands. Marilyn Manson has a big influence on his music and the rock star mentality that he stays true to. The best way to define this Philly artist is: "Trap rap-rock star."
Uzi started rapping in 10th grade and was in a group during high school with his friends under the name Sealab Vertical. However, he dropped out of school and his rap group Steaktown broke up when he was 17. After a few days of working at a grocery store chain called Bottom Dollar, which shut down in 2014, his mother kicked him out of the house because he quit. This started a life change, as he began to get face tattoos and was focusing on his music craft. In 2015, Uzi was heard by producer Don Cannon. He signed with Atlantic Records through Cannon, DJ Drama, and Generation Now's Leighton Morrison.
Uzi has many sides to his music. He can go from rapping aggressively over dark, grungy sounds, to harmonizing on upbeat melodies. If you're looking for a lyrical rapper, Uzi might be the complete opposite. What he does bring to any track is the energy and repetitive hooks and verses that are sure to stick in your head. The production Uzi has for each song either sounds even better in a car/over a good set of speakers or he introduces an interesting sample that he flows over with ease. Most of the time, it's both.
The Mixtapes
After debuting his second mixtape, "Luv is Rage," in 2015, Uzi became a big name in the music industry. With no features other than Young Thug on "Yamborghini Dream," the 12-track project features songs that come from Uzi's origins in the SoundCloud rap scene. This was the start of his popularity, as he provided a very different sound to the hip-hop/trap genre. The most viewed songs are "7AM" and "Top," as they both have over 24 million views. My favorite song from the album "Luv is Rage," is "Paradise," as it caps off a good first project from Uzi.
In 2016, Uzi dropped his first commercial mixtape: "Lil Uzi Vert vs. The World." XXL Magazine put him on the freshman cover after he released that project, since 2016 had one of the best freshman classes ever. Every year, XXL handpicked artists they think are the next up in the hip hop industry and it gets them more public recognition.
His third mixtape has nine tracks and no features, despite some hit singles on this project. "Ps and Qs," "You Was Right," and "Money Longer" all had music videos and over 60 million views. My favorite song from this mixtape is "Team Rocket."  Uzi is notorious for using video game type beats and references to popular cartoons and anime.
Later in 2016, Uzi came out with another mixtape in "The Perfect LUV Tape." His fourth project is a ten-track and has two features, including Playboi Carti and Future. Both "Erase Your Social" and "Seven Million" were popular singles, as the song featuring Future, "Seven Million," had over 50 million views. My favorite songs include "Sideline Watching (Hold Up)" and "Original Uzi (4 of Us)."
The Single
Uzi collaborated with other big artists in the very memorable year of 2016. He was a feature on "Bad and Boujee" with Migos. That single was number one on the US Billboard Hot 100 at its peak, and even though Uzi has featured in songs that charted in the past, this single finished off a great year. However, 2017 was the start of album delays that caused a rift between him and his label.
The EP
At the beginning of 2017, Uzi released a four-track EP, "Luv Is Rage 1.5." This featured one of the hit songs of his career, "XO Tour Llif3." Even though it was not number one, this single was among the songs of the summer and debuted in the top 10 globally a few times. However, there was a delay with the "Luv Is Rage 2″ album and it did not come out until the end of summer.
The Albums
"Luv Is Rage 2" debuted as Uzi's first album, as the deluxe version that came out a few months after had 20 songs. The Weeknd and Pharrell Williams were the big features of songs like "Unfazed" and "Neon Guts" respectively, as Nicki Minaj remixed "The Way Life Goes," which originally had Oh Wonder on the track. "Sauce It Up" was another single on the album, as all the songs have either a music video or a visualizer. Other than the singles, my favorite songs are "Dark Queen" and "X."
In 2018, he released the cover art for his new album "Eternal Atake." However, the cult, Heavens Gate ,threatened to sue if the album came out with that cover. There were many leaks of songs but those have not yet seen the light of day. There is also Playboi Carti drama going on with Uzi. There are tons of unreleased songs, but after they decided to cancel the tour in 2017, both have not been on a song since. At the beginning of 2019, he announced that he was retiring from music due to his frustrations with his label.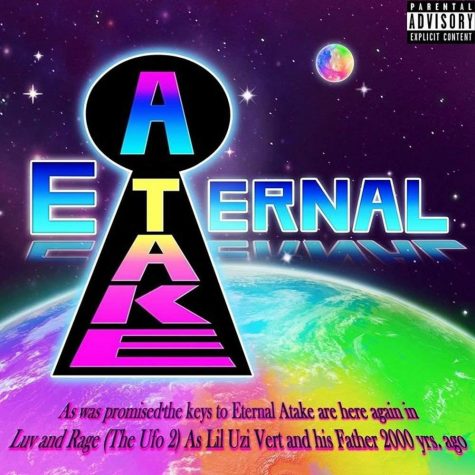 Late last year, Uzi unretired and signed with Roc Nation and started to drop singles again. He dropped a single called "Futsal Shuffle" late in 2019. Nardwuar and Tyler, the Creator are both sampled and this started a dance trend with the same name. About two weeks ago, "That Way" was his first single of the decade and it sampled the famous verse from the Backstreet Boys. Both singles are bonus tracks, and there is only one feature ("Syd") in the 18 track album.
A week before he planned to drop "EA," Uzi asked his Twitter fans what cover art they wanted. After two and a half years, he finally released the date for "EA" for Mar. 13 but Uzi gave the fans what they wanted a week early on Mar. 6.
— BABY PLUTO 🌎☄️💕® (@LILUZIVERT) March 3, 2020
This album is conceptual. He goes for a space theme and at the end of most of the songs. Uzi includes a skit that builds up to a concrete story. It is also divided into three sections. The skits showcase an event that happened to him metaphorically and it explains why his second album came out late. The trailer could represent what happened after what occurred in the skits or it could just be a preview.
The first six songs are under the "Baby Pluto" section, which represents his rapping side and is more aggressive. The next six-show his softer side in "Orenji." The last four songs (not including the bonus tracks) show himself as Lil Uzi Vert with the old music that stems from his mixtapes. Many 1990s references are found in this album, so this may hit close to home for Uzi fans.
This album was one of the most anticipated in hip hop but many opinions differ about it due to the number of expectations fans had for this long-awaited record. The intro, "Baby Pluto," comes in hot with a delayed bass drop that is well worth it when it hits. Uzi fast raps his way through the first few songs and with the hard thumping production, it sounds like a nonstop wave of punches that many have not seen from a "mumble" rapper.
In the "Baby Pluto" section, "Silly Watch" highlights the rapid flow that fits any concert mosh and the energy Uzi brings will light up any mood. "You Better Move" samples an old pinball game (Space Cadet Pinball) and "Pop" includes sounds of opening a can when a pause occurs in the song. "Homecoming" uses the noise of a cat,  a car revving in the background, while sampling "Baby Got Back" by Sir Mix-a-Lot.
The "Orenji" part goes the more mellow route, as "I'm Sorry" is an upbeat beginning to this section but in a sad way. "Celebration Station" will make you dance with its uptempo beat and Ariana Grande sampled in the background. "Bigger Than Life" sounds even more uplifting, as the theme of outer space is further supported. Produced by Chief Keef, "Chrome Heart Tags" samples a song "You & Me" by the producer himself. Uzi samples Travis Scott and Kid Cudi in "Prices." It uses their song "Way Back" as the main beat and in such a way that it makes the song sound even better.
Other than the ending song and not including the bonus songs, "Venetia" is the standout of the "Lil Uzi Vert" part of the album. It could be the most underrated, as it does not have a sample tagged on it and is sonically great to vibe to. To end the "EA," Uzi samples his biggest song "XO Tour Llif3" but switches it up and raps different lyrics to a similar-sounding beat. "P2" is the second part of the hit it samples and it creates a different feeling that sounds great to listen to in a row.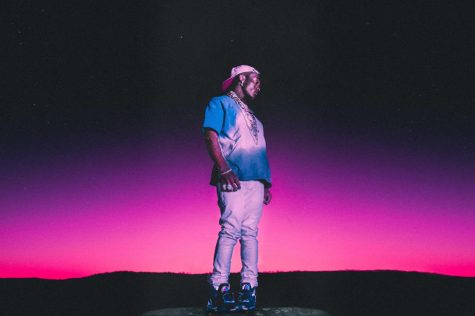 The album is heard in order; top to bottom, and when it's finished, it feels like a long journey just ended. The first part sounds like the rocky liftoff when the alien women capture Uzi during the first two skits. The middle part is when he is on the ship, admiring outer space. The last part is him coming back to Earth; feeling free. This whole scene reflects his feelings about the label situation and how it restricted his creative space while limiting him as a musician.
Music sometimes is a way of showing how you feel and I think this album truly portrays his thoughts while he was on hiatus. I do think this is his best body of work and it could get even better with the deluxe. It comes out on Mar. 13, only one week after "EA" and it's a 14-track with more features. "LUV vs. The World 2" is his third studio album and it's the second half of EA, even though it is technically another album in itself.
Uzi brings the features in this one, as some notable ones include Future, Young Thug, Gunna, Lil Durk, Young Nudy, Nav, and Chief Keef. Producers Pi'erre Bourne and Wheezy, hop on a few songs, since both are very well known in the music industry. When this album should have come out at midnight, many streaming platforms like Spotify crashed and the release delayed till this morning.
This has more hits for each song than an album with an overlying theme. The album cover looks like the original "Lil Uzi Vert vs. The World," but the main color tone changed. It pays homage to the mixtape, as it brings some past influences to this album. This goes straight into "EA" and shows how he changes through his experiences. 
My favorite out of these songs is the intro, "Myron." The hook is very catchy and this was a leaked snippet from more than a year ago. I think it is a very good start to the double album and fans may expect more music if this is the start of the Uzi takeover this year. Other non-feature songs that stand out include "Lotus" and "Moon Relate." The nostalgia he brings back to 2016 is a sight to see, especially in this age of music where many artists are copying off each other.
Remember I said 2016

— BABY PLUTO 🌎☄️💕® (@LILUZIVERT) March 12, 2020
Some may not like this type of music, in terms of his style or the content he talks about, but Uzi is doing something that makes him unique as an artist. At the rate he's going, this Philly rapper may dominate 2020 with his sound. Uzi did say this would feel like 2016: the year he dropped two projects that jump-started his popularity.
Leave a Comment
About the Contributor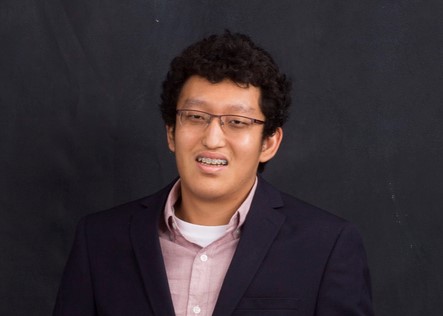 Andrew Kim, Impact Staff
Andrew Kim is a senior majoring in Journalism. Transferring and switching majors a few years ago was a big risk but it has been well worth it so far. Andrew...