Baltimore Ravens 7-Round Mock Draft: Two Draft Day Scenarios
The Baltimore Ravens could look at drafting Maryland cornerback Deonte Banks or Penn State cornerback Joey Porter Jr.
In a 7-Round mock draft that I did with a Facebook group, here are my picks for the Baltimore Ravens, as I explore two potential scenarios that can happen during the 2023 NFL Draft this weekend.
I only controlled one team, my favorite team the Baltimore Ravens, as a few people were in charge of two or more and some were auto-picked at times among 16 other users including me.
Essentially it was done through a Facebook messenger and people picked on a semi-loose time limit over three days.
We also had trades allowed, as even though it was done a week ago (before the Aaron Rodgers trade in real life), we still had the New York Jets and Green Bay Packers agree to a Rodgers deal (which the compensation in comparison ended up being similar).
It is a fun exercise that helps me, and others, gain more information on the other teams and what they need, along with prospects entering the draft, and what their fans think they will do in the draft.
I have been managing a Facebook Group Mock Draft for a few years now with the same crew, for the most part, but next year, we plan on expanding the idea and adding new elements to make it even more interesting.
Baltimore could go a few directions in the first round but cornerback and wide receiver are their two biggest needs. The first scenario involves just sticking and picking, which is what I did.
Wide receiver Zay Flowers, from Boston College, was in consideration as well, as receivers went earlier than expected in comparison to consensus mock drafts. If cornerback Joey Porter Jr. is also on the board in the real-life draft, the Penn State corner could also be an option as he was taken before my pick.
With the 22nd overall pick in the first round, the Ravens stay local and take the cornerback out of Maryland, Deonte Banks.
Scenario #1- No Trade Back
Round 1- Pick 22, Deonte Banks, CB Maryland
Deonte Banks has all the measurables you want in a cornerback and he would fit right in next to Marlon Humphrey. The hometown corner has the size, athleticism, and profile to excel for the Ravens.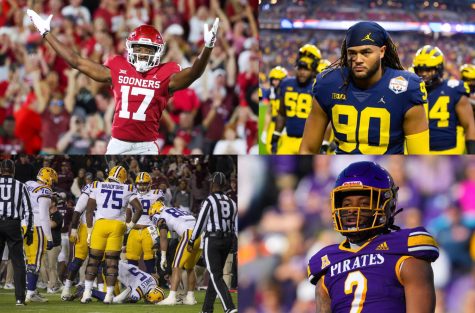 Round 3- Pick 86, Marvin Mims, WR Oklahoma
If Baltimore can't find a big wide receiver in this range, I think they would covet a smaller but faster deep threat like Marvin Mims. The Oklahoma receiver can take the top of opposing defenses and be what they need in their receiver room, as some consider him a mid-round sleeper in this draft class.
Round 4- Pick 124, Mike Morris, DE Michigan
The Michigan edge rusher has enough build to play some 3-4 defensive end or kick out as a rotational pass rusher at 3-4 outside linebacker. Mike Morris isn't the best athlete but reunites with Baltimore defensive coordinator Mike Macdonald.
Round 5- Pick 157- Anthony Bradford, G, LSU
Anthony Bradford may be scheme specific, due to his athletic testing and size, but he played multiple positions at LSU in a pinch. Baltimore needs a starting guard, but he offers versatility and it is always a plus to have for depth on the offensive line.
Round 6- Pick 199- Keaton Mitchell, RB, East Carolina
The speedy scatback was uber-productive for East Carolina and has the juice to be a playmaker with the ball in his hands. For the Ravens, Keaton Mitchell can provide depth and compete at the running back position, be a potential option in special teams, and be another pass-catching option out of the backfield.
Draft Board used for the 2023 Group 7-Round NFL Mock Draft
The results for the other teams and the prospects picked or still on the board are in the draft board that I made for the Facebook group mock draft.
Scenario #2- Trade Back into Round 2 (or later in Round 1)
Here are hypothetical trades that happened in the Facebook Group Mock Draft that occurred between Cincinnati and New England.
This resulted in a hypothetical trade offer from the Patriots user for the Ravens pick 22, but ultimately, I passed since I would've had to trade out of the first round despite being the only offer for it. But in hindsight, I should've taken it since it would've helped address more needs, as the cornerback and wide receiver depth (the two main needs) is present on day two of the draft, so in the second to third rounds.
Even though it isn't "the most realistic," this is what the Bengals and Patriots did, while the Patriots offered me (Ravens) the second-rounder he got (plus his own) to use to trade up to my pick.
The Bengals would receive pick 14, which is a first-rounder, while the Patriots receive wide receiver Tee Higgins, and pick 60, a second-rounder.
The Ravens would then receive pick 46 (Patriots second-rounder) and pick 60 (Bengals second-rounder that was traded to Patriots). The Patriots would then receive pick 22 (Ravens) in the first round.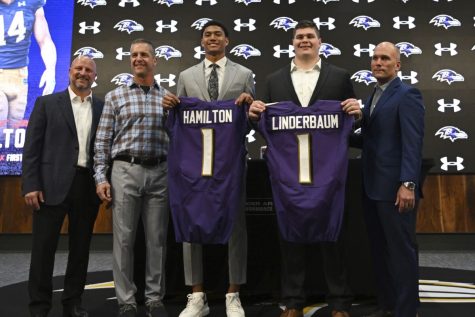 The bottom line in the 2nd scenario is the Baltimore Ravens trading back a few picks or out of the first round completely to add extra picks with only five projected picks in this year's draft.
There could be a complication added if the Ravens traded for Arizona Cardinals wide receiver DeAndre Hopkins, as it would most likely involve their third-round pick and potentially more.
While Raven's general manager Eric DeCosta usually likes to compile more picks, getting a veteran receiver like Hopkins is game-changing, especially with the recent addition of Odell Beckham Jr.
With a new offensive coordinator in Todd Monken running the show and not Greg Roman, the offense is looking to evolve throwing the football and getting more weapons will be lethal, assuming Lamar Jackson is back.
The Ravens usually like to get busy during the first night, like last year with two first-round picks and the Marquise Brown trade, but this year it could be for the opposite reason and to get more draft capital later. Either way, EDC should be busy making many phone calls during NFL draft weekend.
Leave a Comment
About the Contributor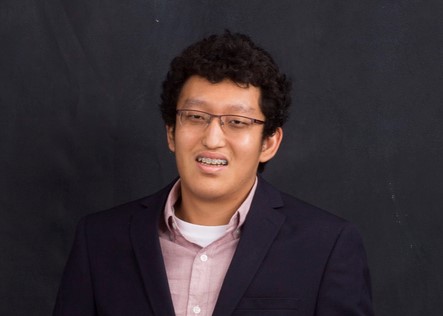 Andrew Kim, Impact Staff
Andrew Kim is a senior majoring in Journalism. Transferring and switching majors a few years ago was a big risk but it has been well worth it so far. Andrew...