Lytro the Camera of the Future?
The evolution of the camera has finally progressed to a technology that is being called revolutionary. It comes in the form of the Lytro camera, a camera that boasts the ability to be able to take "living photographs." The Lytro camera combines physics and photography by capturing pictures in megarays instead of megapixels.  In short, the entire plane of light is captured which allows for photographs to be focused and refocused long after the picture has been taken. This means that foregrounds and background will be able to be focused at the discretion of the person viewing the image.  For example, let's say you take a self portrait load it up to Facebook and notice something interesting in the background, all you have to do is click on it and it will automatically focus with no photo editing software required.  Not only is the technology revolutionary but the design is unique as well. The Lytro breaks the mold with a rectangular minimalistic design that has never been seen before. It's innovative with non intrusive controls and a sleek feel.  This camera takes photos instantly without a shutter lag, the aperture is constant no matter how much you zoom and it performs great in low light situations.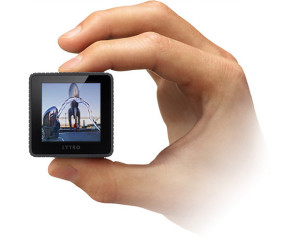 Click Anywhere to Refocus this Lytro Pic

Spend the cash?
The Lytro is fairly impressive but its price point is just too high to make a dent in this market. It's cool and unique but starting at $399.99 all you get is a great novelty. The image quality just isn't there and you'd be better off spending your hard earned cash on a digital camera that has great image quality and the ability to capture videos.  The Lytro screen is so tiny that the touchscreen capability ends up becoming more clumsy then clever. Ultimately the Lytro will spend more time sitting on the shelf right next to your vintage Polaroid. That is not to say that the Lytro is not a great product, however it is not a practial option for students.  Die hard camera buffs and photographers will be interested in this product but they may end up unimpressed with the lack of crisp high definitional pixels, however may sacrifice it for the ability to have their audience interact with their work.  My prediction is that this will not be the last we hear of light field technology, before long this technology will be seen in digital cameras and smart phones.
View Comments (3)
About the Contributor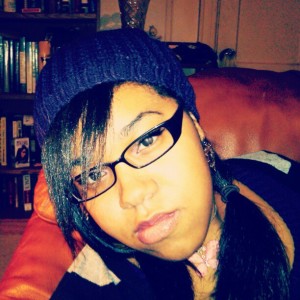 Sasha Majette, Senior Editor
Sasha Majette is a senior studying health science. She is a self proclaimed technology enthusiast and her hobbies include video games, digital art and...