Dangers To Online Dating Scammers
Valentine's Day is coming up in a couple of days and everyone is acting all lovey with their significant other buying each other gifts such as flowers, chocolate, dessert edibles, teddy bears, love cards, etc. However, according to FTC, online claims have increased starting in 2019 with many victims losing $201 million from these scams artists that rip people off with their hard working money. The way it works is that a cyber criminal creates a fake account to all these apps especially dating apps and to court victims online. Next, they pick any random profile that pops up on their timeline, and they start communicating with each other which increases the relationship to move fast and trust is gained. Lastly, the scammer asks the victim for money as a favor and the victim will get a reward. Once the scammer receives it, he or she vanishes and deletes their profile.
Study shows that more than 40 percent of single men used several apps or dating sites for the past few months especially the popular ones like Tinder and Happn where 50 million users have explored dating sites. These apps and sites have fooled a lot of these victims because they're living in a fairytale land where they'll find their handsome prince charming or princess and they'll live happily ever after. However, they bring a lot of havoc in their lives where the scammers abuse their power on the internet and use it for their own needs. This can cause the victims to go through a terrible heartbreak, and put them in a financial debt.
In most cases the criminals who commit romance scams research their victims' profiles and gather personal details, such as their job title, their income, and their lifestyle, since in the digital era, the mismanagement of our personal information enables a criminal to construct a reasonably accurate profile of a potential victim. 
The scammer, who emotionally manipulates the victim to give them money, gifts or personal information, is one of the most popular techniques. Sextortion, which typically starts as a normal relationship between two individuals who begin to know each other before the scammer attempts to take the conversation off the dating site, such as WhatsApp, for example, is another type of common deception.
By doing the following, you can defend yourself from these fraudsters:
Just be a tease. There is no need for all your information to be shared online. For example, your hometown, home addresses, employment specifics, telephone numbers, educational history and your children's information are withheld. On social media and all other online accounts, this is also a smart idea to get the courts involved in order to avoid your personal details from falling into the wrong hands.

A little analysis goes a long way. Compare the details that the individual provides with the information that exists about them online during your communications to see if anything contradicts. A person without an online presence is definitely a red flag. You can also search their images on Google to see if it's actually them or their a different person. Also, look at the victim's profile to see if they have a picture of themselves or if it's a picture they found on Google, you will know.

Receive a second opinion. As they are not personally interested in the romance, friends and family will always have stronger radar than you will. Introduce a friend to the love interest and request their honest opinion.

Hold your checkbook on. Reject all requests for financial loans or assistance of any kind, regardless of how needy they are.

Trust your instincts. If there's something fishy or too good to be true, it probably is. Trust your intuition, and don't let love control your mind.
Even though Valentine's season is one of the important days for potential sweetheart scams to be on high alert, it is important to note that this is a year-round problem. The Identity Fraud Resource Center (ITRC) states that they receive calls during the year from individuals who have been swindled by sweetheart scammers. 
If you're a victim of a sweetheart scam, the most significant thing to do is to completely break off contact with your scammer. And do feel ashamed to ask for help; there is no need to be ashamed of it. You can: If you are worried or believe you were a victim of fraud, you can:
For help, contact ITRC.

Visit romancescams.org, a watchdog forum for online dating, and a support community.

If you have stolen money, you can report the scammer to the website where the scammer found you, the FTC, the Internet Crime Complaint Center of the FBI, and the Attorney General of your state.
Leave a Comment
About the Contributor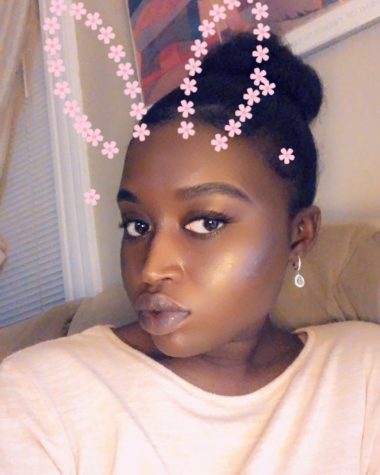 Amy Mbaye, Impact Staff
Amy is from Elmsford, New York who studied Communications Media and Arts at Westchester Community College and has her associate's degree. She is now studying...