The 10 Best and Worst Dressed Celebs at the Grammy's
The 63rd Annual Grammy Awards has finally arrived and you know what that means, more epic live performances, new artists accepting their awards, and most of all the fashion which captured everyone's attention. Many stars, performers, and nominees have shown up to the red carpet serving a lot of tea in their choices of outfits.
However, their choice of high-fashion was to use Dolce & Gabbana this year which a lot of stars chose. They forget that there is a lot of controversy and accusations about this brand which has been going on for years due to backlash from bad behavior and offensive rhetoric. Dolce & Gabbana is so old school and it's time to leave the brand alone and let the pieces stay on the rack, stylists, and stars.
With that being said, here are the most-talked-about looks that caught our eyes this year. Unfortunately, not everyone's outfit was chic, fabulous, and perfect, some were tacky, incomprehensible, plain, and unappealing. 
Let's go through the list:
1. Bad Bunny in Burberry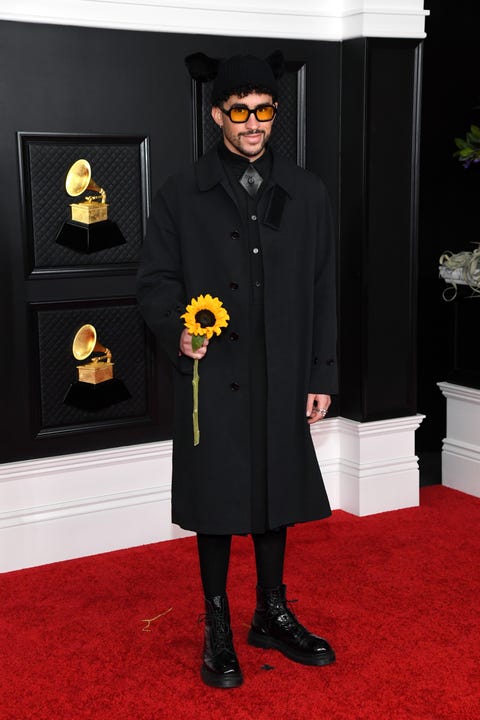 Not only was this our fave of the night, but this outfit tops a contender for a best-of-the-year list. People adore this outfit so much that it's hard to decide what's our favorite part of this look, we love it all. Is it the pleated skirt? The gorgeously tailored coat? That ridiculously cute hat? The sunflower coordinating with the shades? Like, make it stop! You're killing us with your sexy cuteness.
2. Doja Cat in Roberto Cavalli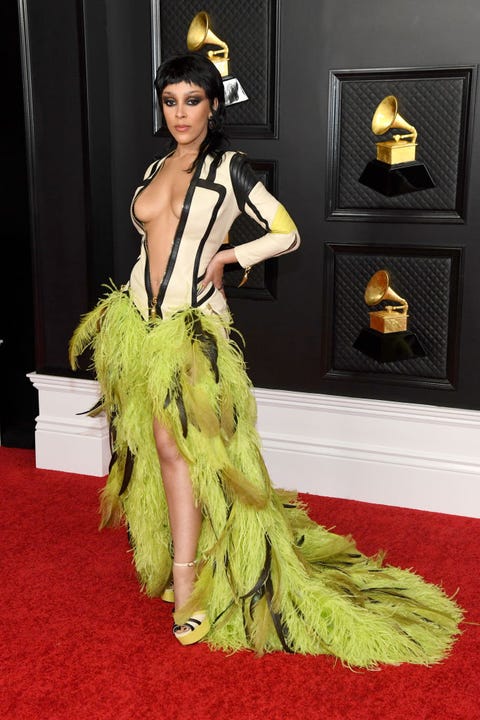 Okay, I think some people didn't get the memo that this is the Grammy's and this is the night full of attention-seeking fashion. Where chicness isn't always the first priority? Because this is what we were discussing. In theory, the biker chic/showgirl juxtaposition is amusing, but the proportions are off here. But, hey, it's not an easily forgotten look, which is half the point.
3. Megan Thee Stallion in Dolce & Gabbana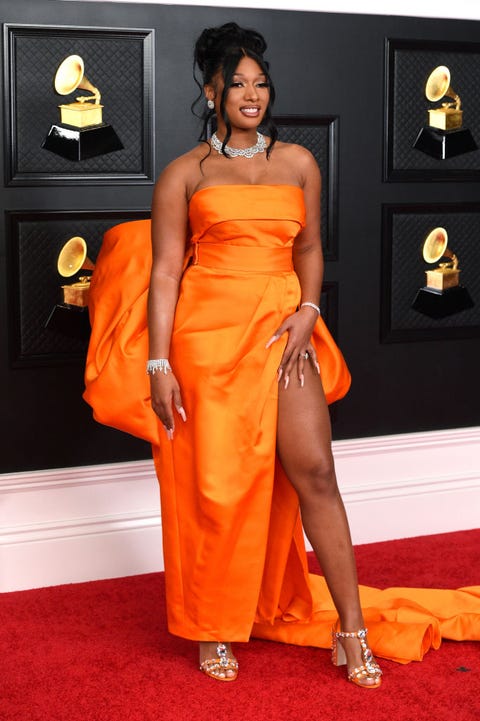 Before she won the Grammy for Best Rap Performance, the "Savage" rapper served up old-school glam in this Marilyn Monroe–inspired gown that turned every head it passed. It's sexy and daring, and it makes her look like the celebrity she is. As far as message-sending fashion goes, this is unrivaled.
4. H.E.R. in Dundas

The singer of "I Can't Breathe" surprised us with this fashion swerve: a rich and luxurious take on boho chic in a gorgeous salwar kameez over a fabulously comfy and decadent-looking pair of pants. Her eyeshadow, manicure, and shades were all coordinated to match the look, giving it a sense of unity. Is it possible to be peacefully chic? Because we're experiencing a sense of inner peace just by taking this in.
5. Trevor Noah in Gucci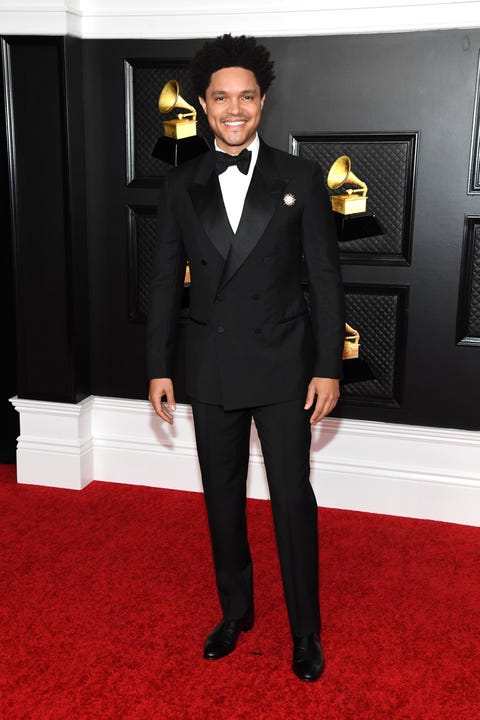 While a basic black velvet dinner jacket isn't particularly eye-catching, it can't be denied that the evening's host arrived in a fit that was almost distracting. On Grammy night, it's sometimes better to stick to the tried-and-true. Simply getting it right will set you apart.
6. Noah Cyrus in Schiaparelli Couture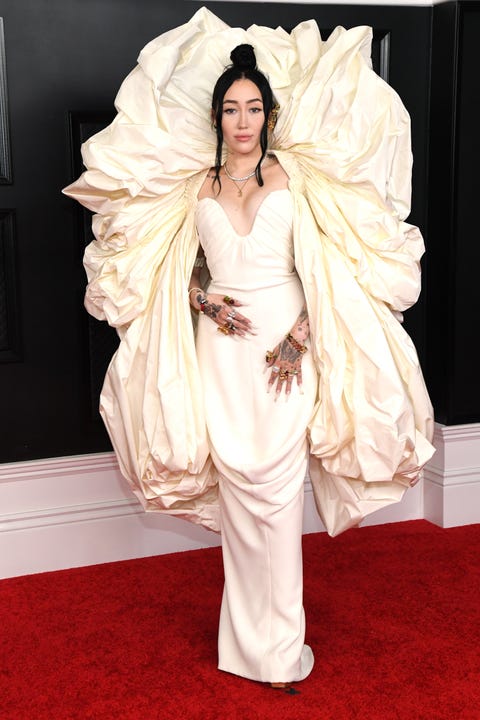 If you're a member of the music industry's royalty, why wouldn't you walk into the Grammys with a Best New Artist nomination looking like a true queen? Yes, this is insane. Insanely COOL. We adore the fact that she chose something so large, so unusual, so high-fashion. A completely unforgettable Grammys look that screams "look at me" in the most elegantly unusual way possible.
7. Phoebe Bridgers in Thom Browne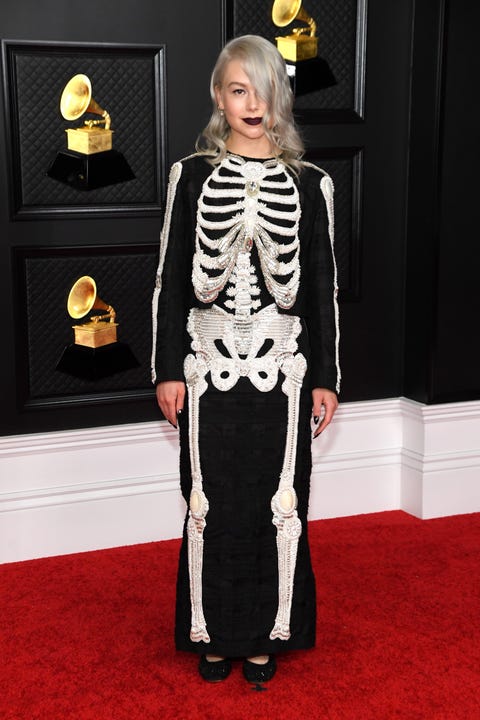 After a successful year, the "Kyoto" singer and multiple nominee took a victory lap in a high-fashion version of her signature skeleton onesie. It wasn't just a sharp and eye-catching fashion moment…it was also very good branding. The Grammys, more than any other awards show, is about maintaining your visual brand as a performer, and this look was a chic and fun way to do so.
8. Lizzo in Balmain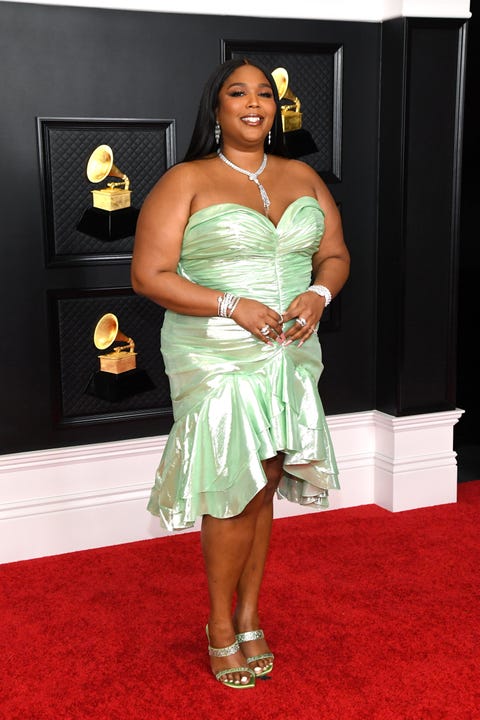 The "Good as Hell" singer arrived in a shimmering, mint green, party-ready gown that looked so fun that it almost single-handedly ended lockdown.
9.
DaBaby in Dolce & Gabbana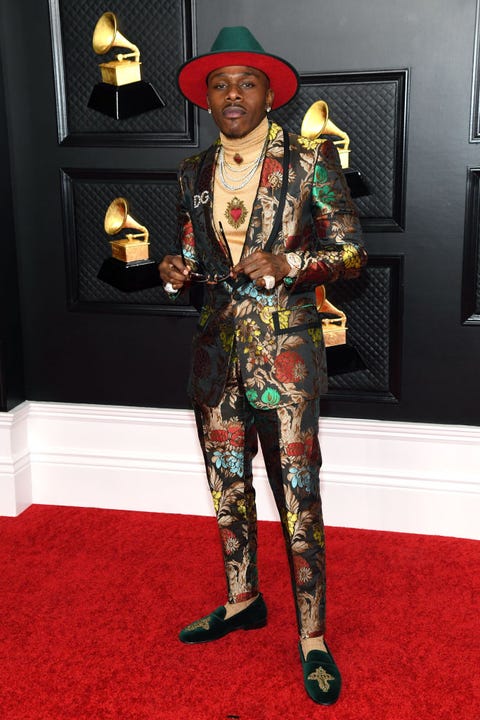 Now that's how you want to appear when you walk into the Grammys with a slew of nominations—as if you're here to have fun while you collect your awards. We love how bright and colorful this is.
10.
Chika in Nike and Versace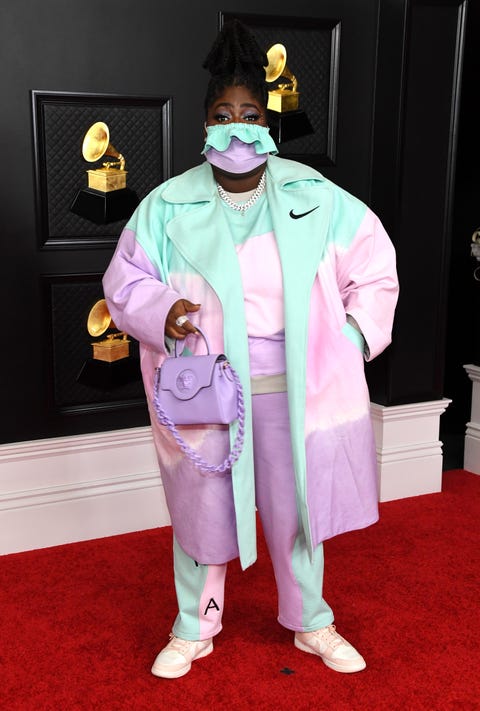 In a different timeline, we might have been outraged by Nike activewear on the red carpet of a major awards show, but let's be honest. For many of us, the past year has been characterized by sweatpants and tie-dyes. Wouldn't you have snagged a Versace bag to go with your 2020 suit? You deserve credit for keeping it both authentic and comfortable.
Leave a Comment
About the Contributor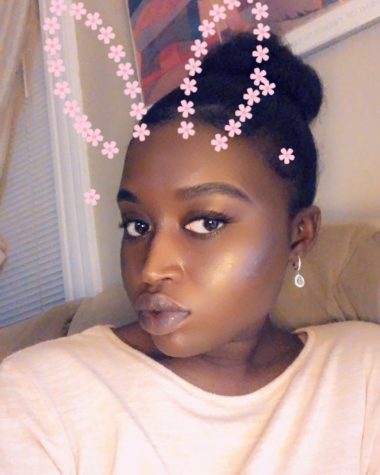 Amy Mbaye, Impact Staff
Amy is from Elmsford, New York who studied Communications Media and Arts at Westchester Community College and has her associate's degree. She is now studying...