Demi Lovato Discusses Her New Documentary "Dancing With The Devil" and "To Set The Record Straight"
Demi Lovato is finally being honest about her struggles and opens up to her fans about her overdose back in the summer 2018 so that they can hear her side of the story. With the help of Michael D. Ratner who helped direct Justin Bieber's documentary on Youtube, he will be directing her docuseries Demi Lovato: Dancing With The Devil which will premiere March 23 on YouTube Original series .
"Over the past couple of years, I heard a few stories about my life and what people think happened. I wanted to set the record straight," Lovato said Wednesday during YouTube's virtual TCA panel. In July 2018, Lovato overdosed on oxycodone and fentanyl mix. Shortly after overdosing too much on the drugs she was rushed to the hospital from her Hollywood Hills home and had to be put on an emergency medication (Narcan) to reduce the effects of narcotics overdose.
Over the past few months, rumors started swirling around the media about the pop star and where she was and who she was with that night that almost nearly ended her life. However, no matter how many times the blogger and publicist asked her the same question. But the only thing she said was "I was left with brain damage, and I still deal with that today. I don't drive a car due to blind spots with my vision and I had a really hard time reading," said Lovato, adding that the experience left her with "three strokes, a heart attack and my doctors saying I had five to ten minutes."
In her new documentary trailer (Dancing With the Devil), Lovato tells the truth about her life and not holding anything back to what the fans wanna hear. The upcoming four-part series will feature her friends and family that know her well and are able to discuss her drug overdose and eating disorder. Some will shed tears after hearing the sad news where they would lose the pop star forever. Also, there will be surprise celebrity guests like Elton John, Christina Aguilera, and her pals Sirah and Matthew Scott Montgomery. Lovato's mother, Dianna De La Garza, stepfather, Eddie de la Garza, and sisters also make appearances.
According to Entertainment Tonight, Lovato revealed at the virtual TCA press tour on Wednesday February 17 that she suffered brain damage while being overdosed. "I don't drive a car because I have blind spots in my vision," she told reporters. "For a long time, [I] had a really hard time reading. Reading was a big deal when I was able to read out of a book, which was two months later because my vision was so blurry, I dealt with a lot of the repercussions and I think they are kind of still there to remind me of what could happen if I ever get into a dark place again."
"I'm grateful for those reminders but I'm so grateful that I'm someone who didn't have to do a lot of rehabbing," Lovato added. "The rehabbing came in the emotional side and the therapeutic side internally. I did a lot of work after that, just not physical." Besides the drug use and heroin usage, she discusses her love life and more surprises. For example, she confesses her whirlwind engagement to actor Max Ehrich and the downside of substances.
In the mid-trailer, someone asked if she's sober or not and the camera turned off. By looking at her facial expression, it was very hard for her to talk about because she's revisiting those moments being vulnerable and addicted to drugs.
She's here to help others that are going through the same situation she has gone through. "If it helps you, then I hope that it can because that was ultimately my purpose in putting this out was to be able to help people who have been on the same path as I have," the former child star told reporters." Overall, history never repeats itself even if we get another chance. "If it helps you, then I hope that it can because that was ultimately my purpose in putting this out was to be able to help people who have been on the same path as I have," the former child star told reporters."
Leave a Comment
About the Contributor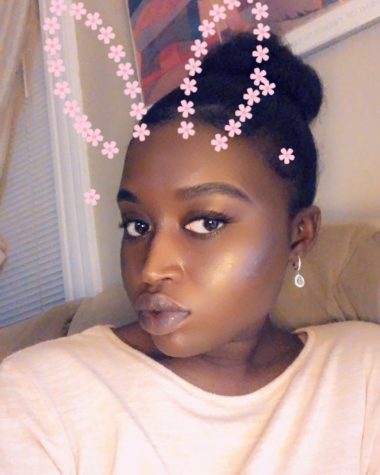 Amy Mbaye, Impact Staff
Amy is from Elmsford, New York who studied Communications Media and Arts at Westchester Community College and has her associate's degree. She is now studying...