Meghan Markle Reveals Hidden Secrets About The Royal Family With Oprah Winfrey
Conversations about "how dark" the skin tone of their child would be caused a rift between Prince Harry and his father so deep that Harry said at one point his father "stopped my call." Also Meghan, Duchess of Sussex, said, "She just didn't want to be alive anymore."
These were some of the shocking details described by Harry and Meghan in an exclusive interview with Oprah Winfrey on CBS. This is the first interview they've given since they quit official royal duties last year. They said they would stay if they had the support of the royal family, but there was no support or love.
In one of the only light-hearted moments, the couple revealed that they are pregnant with their second child, and expecting a girl this summer. But Harry and Meghan spent most of the time trying to give their side to all the tabloid stories that kept coming out, while they had harsh words about their treatment in the press, the most disturbing parts of the interview focused on how royal family members were treated. Harry said he had a "great relationship" with the queen, but he said he was "deceased" by his father, and that while he loved William his brother "to bits," but they are on "different paths."
Meghan said, "In the months when I was pregnant, in tandem, he's not going to have a conversation about safety, he's not going to be given a title, and he's also going to have concerns and conversations about how dark his skin might be when he's born." Harry said it wasn't a conversation he'd ever wanted to talk about.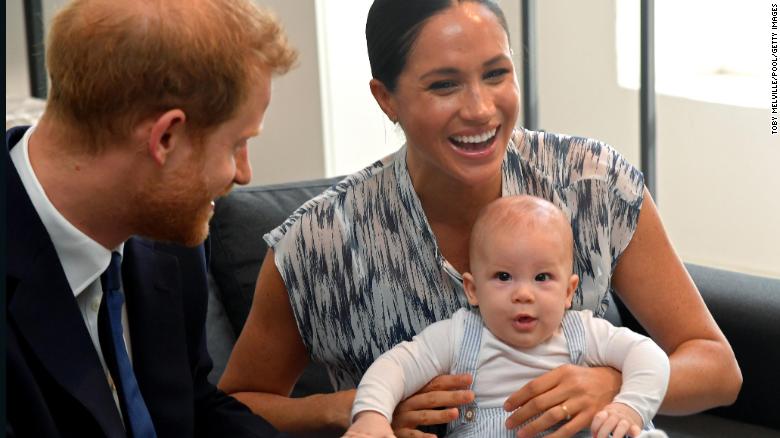 Meghan said that while she was a working member of the royal family, she had a "clear and real frightening thought" about suicide. Harry said that she had received no support from the royal family for her mental health, saying, "It wasn't a conversation to be had."
The pair focused heavily on the refusal of the royal family to provide security for them, and particularly on Harry's serious concern at the death of his mother. He said his experience with Meghan showed him how hard it must have been for his mother.
More portions of the interview aired exclusively on "CBS This Morning" on Monday.
In the final moments of their groundbreaking interview, Harry and Meghan talked to the iconic host about their different regrets, but both said they were thankful that they had made it "out to the other side."
Meghan told Oprah that her only regret was that she believed that the royal family would protect her, something she said would make a difference.
If they were to protect us, "we wouldn't have left," said Harry.
But Harry also said that his relationship with Meghan saved him, while Meghan disagreed, instead of saying that Harry's decision saved their entire family.
"We did what we had to do," said Harry. In a particularly revealing moment, Harry revealed that he will always love his father, Prince Charles, but he's "disappointed" by him. As for his brother, Prince William, Harry said that he "loved him to bits" but that "we're on different paths."
Harry started off by saying that they never planned to make Netflix and Spotify deals, but the royal family "literally cut me off financially" in the first quarter of 2020.
He said that he thought his mother "saw it coming."
"I'm just really relieved and happy to be sitting here talking to you with my wife on my side, because I can't begin to imagine what it must have been like for her to go through this process on her own. It's been incredibly difficult for both of us, but at least we've got each other, "Harry said that.
When asked about his dad, Harry paused. He said his father was taking his phone calls, but "there's a lot of work to be done."
"I really feel let down because he's been through something like that, and he knows what pain he's feeling, and Archie's his grandson," said Harry. "But at the same time, of course, I'm always going to love him, but there's a lot of hurt that's happened, and I'm going to keep making it one of my priorities to try and heal that relationship. But they just know what they know—and that's the thing. I've been trying to… I've been trying to educate them through the process they've been taught."
Overall, Harry said that "a lot is going to continue" to be said about his relationship with William later on.
Leave a Comment
About the Contributor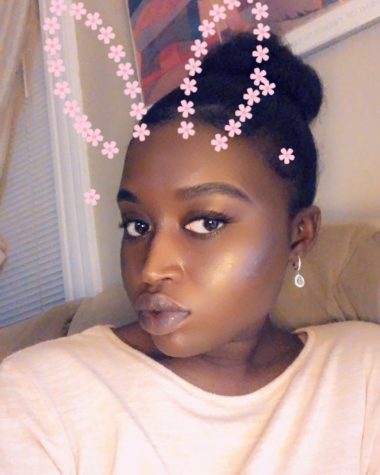 Amy Mbaye, Impact Staff
Amy is from Elmsford, New York who studied Communications Media and Arts at Westchester Community College and has her associate's degree. She is now studying...