The first time I heard fun. on the radio I knew they were going to be huge, and that they would end up being the next greatest group in music. At the 2013 Grammy Awards they won two awards. One for Best New Artist of 2013 and another award for Song of the Year for the song "We are Young" that my review is all about. I am very proud of them and they really deserve what they won!
Traveling in the car and listening to 92.3 "Now" radio I heard this unbelievable song entitled "We Are Young" sung by the group called "Fun." The person driving the car was my best friend Andrew who also very much loves this song and its message to stay young while you can. We both sang along and I could not get over how right there in my seat this song made me want to literally jump up with excitement. I knew that this song was going to become a huge hit and especially a huge hit with the young generation and people who are in there 20's like me. You would categorize the group "Fun" as indie pop rock but with having a killer edgy sound quality that classifies them as indie. When I looked up the name of this song and found out that the group's name was called "Fun," I was not impressed. The name was not creative but nonetheless I could not stop singing their lyrics. The sing "We Are Young" is from the CD entitled "Some Nights" and thousands of people have requested their music on radio stations beside the station I originally heard them on.
The group "Fun" is made up of three band members named Nat Ruess, formerly from the somewhat popular group "The Format" that split up, Andrew Dost and Jack Antonoff who are both from the bands "Anathallo" and "Steel Train."
The song "We Are Young" tells a story about a particular night in one young man's life. The leader singer, Nat Ruess starts out by saying to give him a second while he gets his story straight so that he can correctly explain to his listeners what happened that night. He goes on to say that his friends are all in the bathroom getting drunk and high as tall as the Empire State Building and his lover is waiting for him across from where the bar is. Listeners can understand already that this is going to be a crazy and wild night for him but he is going to try and keep things cool and not let himself get carried away and out of control. But between the drinks and subtle things that were going on in that bar he was trying hard to take back what he already had told people. Once you say something and those words are out of your mouth it is impossible to retract those words like you never said them even if you said them by accident. The lead singer poses the question now by the time the bar closes and you feel like you cannot stand on your own after everything you drank and after what you have told others that you should have kept quiet about and you feel like falling down, will someone carry you home like you would carry them home if needed.
After the beginning of this story has been told, so that listeners can paint a picture of what is going on, the chorus comes in and this song turns into an anthem for the young generation, the generation who has just started going to bars and living that lifestyle. "Tonight we are young" is the message that the band "Fun" sings about. The group along with their generation will set the world on fire and they can burn brighter than the sun. The sun is extremely hot and tonight these people at the bar are not leaving until they are so completely wasted with excitement and perhaps beer that they cannot stand on their feet and need someone to carry them home. The leader singer, Nat Ruess, is not just singing but also powerfully yelling to get people to understand the message that the young generation promotes and his emotions behind how passionate he feels. He wants young people to be able to have a good time along with being proud of who they are. This song makes you feel like you can do anything you set your mind to. It is great when you have a friend you can lean on and trust and who you know that when you are in a jam or crisis they will be there to carry you home with no questions.
For the young generation the people who are most likely always there for them and who go out of their way to bring them back home are usually not their friends as much as it is their parents. Parents to most young people are not cool but they are the ones that are there to pick their children up when they fall and make mistakes. But the lyrics want listeners to raise a glass and make a toast because the lead singer is happy because he found someone that is willing to carry him home and this person is most likely a girl he is in love with. He is saying that he is not a perfect person but it is a true friend who stays by your side through the crazy and difficult times as well as the good times. Tonight is the night to set the world on fire and live it up because true friends do not come around often. If you see someone down, help them up, be a true friend, and carry them home. The moon is on his side and he has no reason to complain because he knows that someone loves him and who in the worst situation possible will still carry him home. But if that person happens to not be there, he is sure that there are still good people in the world who will also carry him home. This is the attitude of much of the young generation, they think that people love them regardless of the stupid, immature things they do. It is good to be young and act young but not to let it go to your head but the attitude of this song is positive and makes you believe in the hope that others can bring. Its okay to lean on others sometimes and take their hand if needed and sometimes taking someone's hand does not mean you are weak but rather means that you have the courage to walk beside them for strength. Being young and acting young comes with consequences but tonight it is the night to enjoy your freedom and live up the full meaning of what being young is all about because someone will be their to make sure you are safe and carry you home.

The First video is of an excellent  acoustic version featuring a singer that I never heard of before named Janelle Monae who really does add an unique sound to the song with her lovely tone quality – best dute without the two other band members. The Second video of the song 'We Are Young" is a excellent live taping from iHeartRadio. The Third video is of a Live Performance from the band "Fun" on The Conan O'Brien Late Night Show. The Forth video is of the band "Fun" Live on an episode of David Letterman. The Fifth video is of the band "Fun" Live on The Graham Norton Show. The Sixth video is of  a Live Acoustic Version at Indiana University. The Seventh and last video is of the Official Music Video for the song "We Are Young."  All these videos show different versions of the same song but please watch and enjoy each one because they are all unique.

 <iframe width="560″ height="315″ src="http://www.youtube.com/embed/FQLGhPHzxjc" frameborder="0″ allowfullscreen></iframe><iframe width="560″ height="315″ src="http://www.youtube.com/embed/CDFFsCPNdbA" frameborder="0″ allowfullscreen></iframe> <iframe width="560″ height="315″ src="http://www.youtube.com/embed/q5Il3whipgw" frameborder="0″ allowfullscreen></iframe> <iframe width="560″ height="315″ src="http://www.youtube.com/embed/t9jhPEjS9lE" frameborder="0″ allowfullscreen></iframe> <iframe width="560″ height="315″ src="http://www.youtube.com/embed/5vm-keD__AM" frameborder="0″ allowfullscreen></iframe> <iframe width="560″ height="315″ src="http://www.youtube.com/embed/UCX-TCfaAys" frameborder="0″ allowfullscreen></iframe> <iframe width="560″ height="315″ src="http://www.youtube.com/embed/Sv6dMFF_yts" frameborder="0″ allowfullscreen>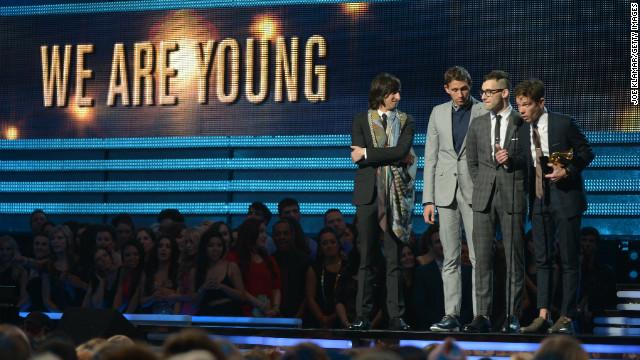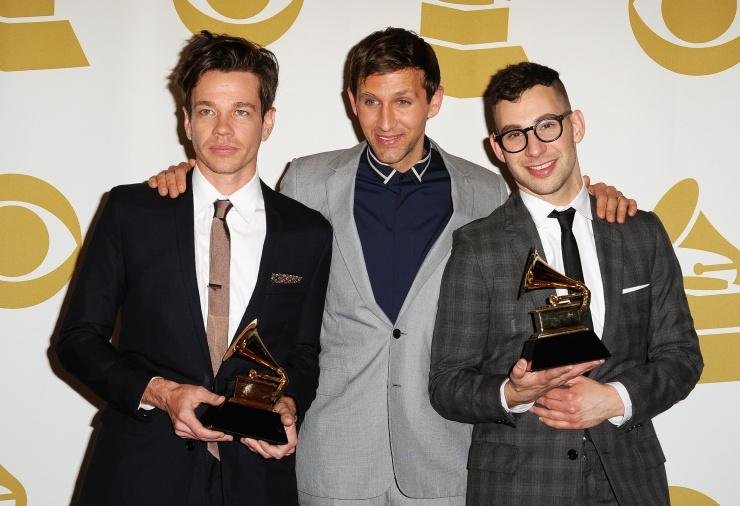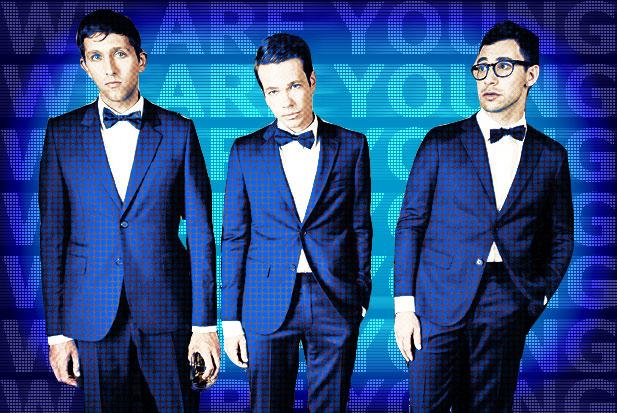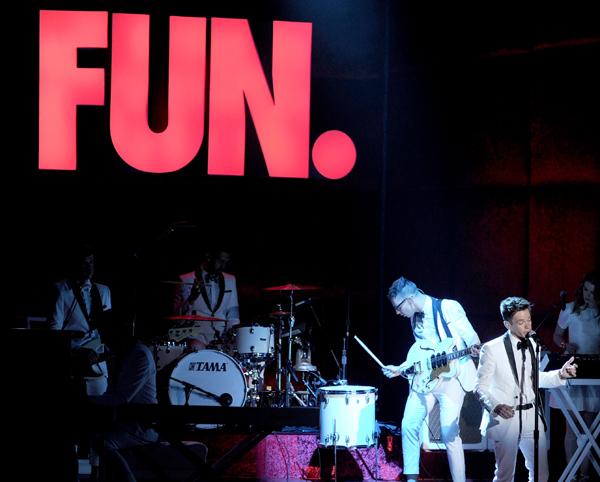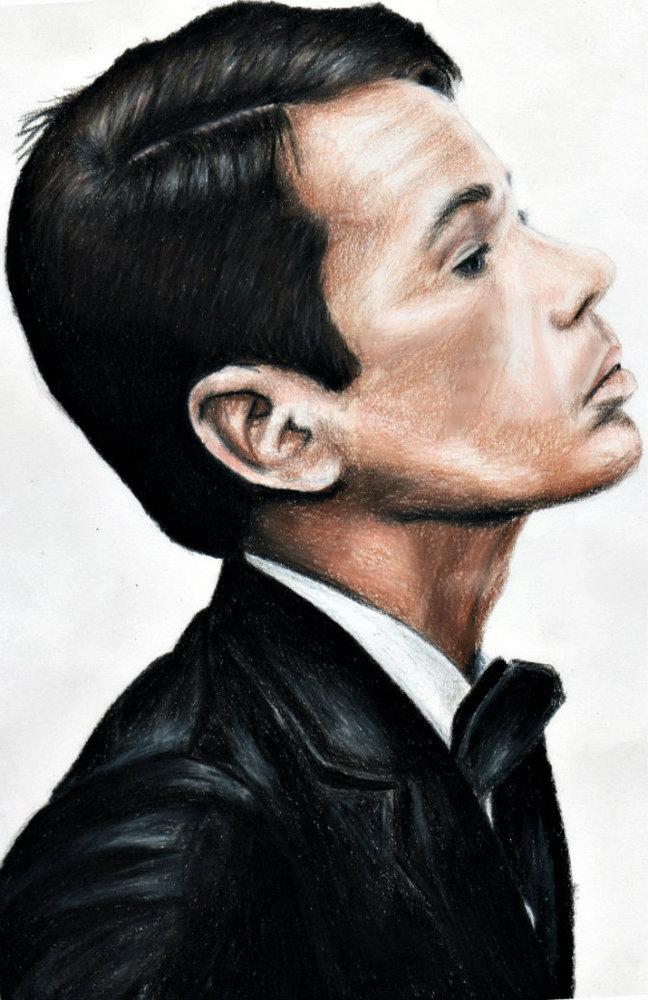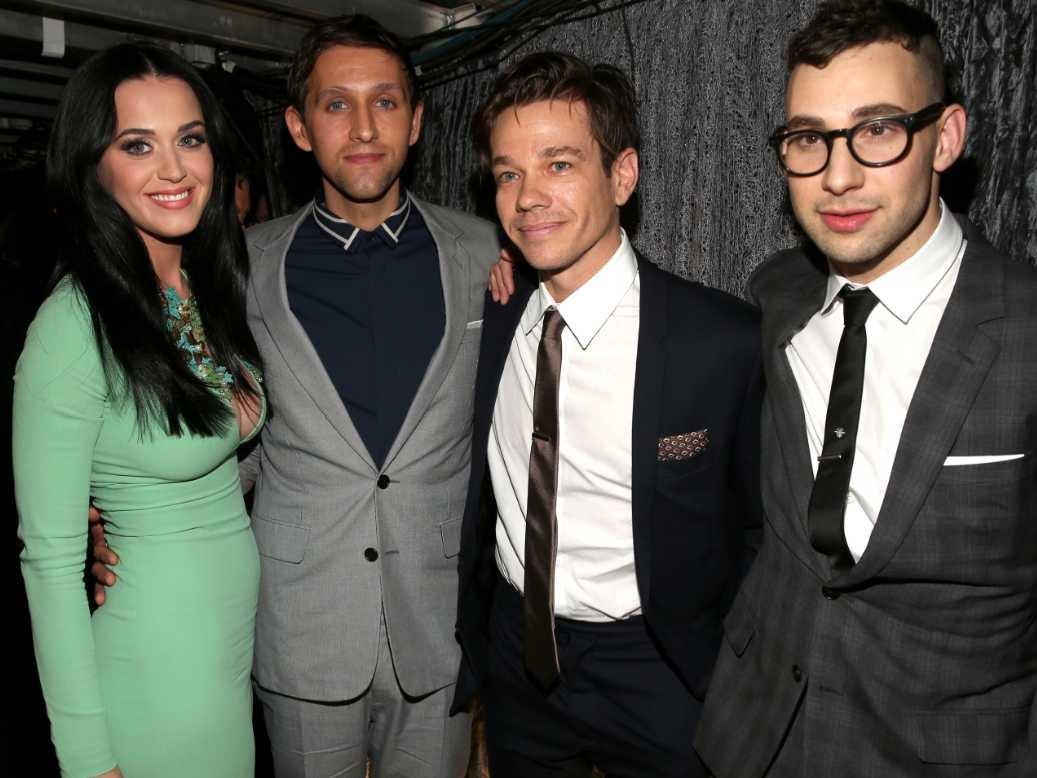 LEAD SINGER, NATE RUESS, SINGING HIS HEART OUT FOR HIS FANS.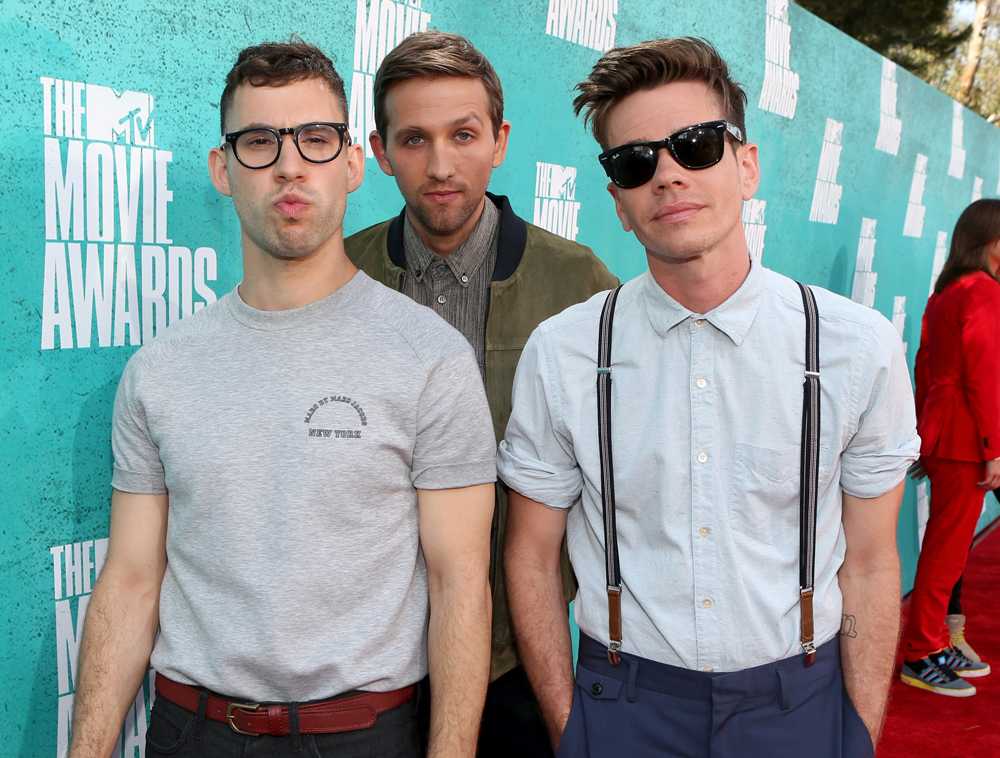 THE THREE BAND MEMBERS IN THE INDIE POP ROCK BAND "FUN" LOOKING COOL.