Sports Fans Will Not Attend Events Without A Coronavirus Vaccine
While sports commissioners along with government and medical experts debate when to reopen sports leagues, a majority of Americans would stay home because of the Coronavirus (COVID-19). A substantial majority of sports fans are prepared to stay home until the development of a vaccine, according to the Seton Hall Sports Poll.
Out of the 762 respondents that took part in the poll, 72 percent of participants in the poll said they would not attend games. About 12 percent said they would attend if social distancing could be maintained. Only 13 percent said they would feel safe attending sporting events. Among sports fans who participated, the number drops to a significant 61 percent.
"I think people being cautious is a good idea especially when things just start opening up again, but I do think with more information and time people can ease themselves into attending games again if they want to, even if a vaccine isn't made yet," said Justin, a Mercy College senior.
"Fans make the sports even better to watch but if it's for safety they can try an exhibition game with no fans to see how the players."
An ESPN Coronavirus Lockdown Fan Study surveyed 1,004 sports fans aged 18 or older, and 65 percent were in favor of sports returning even if fans can't be in the stands. That approval number grew to 76 percent when participants were asked if they support the return of sports without fans in the stands if players were kept in hotels and their contact with others was closely monitored.
Medical experts have put the timetable for approval of a vaccine into 2021, although they have not ruled out an existing drug treatment that would be effective for this year.
Leo Guillen, a Mercy College senior said, "I mean I can agree why people won't want to attend the games, but for me, if stadiums were to open I would want to see my teams play just from a fan's perspective since we haven't had any sports for some time."
The numbers show that people would watch sporting events but in the comfort of their own homes. About 76 percent percent of participants said they would watch broadcasts of the games with the same interest as before, but only 16 percent said they would be less interested. Only 7 percent percent said they would be more interested.
The New York Boulders, a minor league baseball team based in Rockland County in Pomona, New York, has there season on hold for the time being.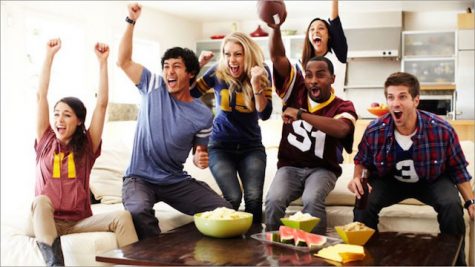 "We are focused on the health and safety of our fans, team members, front office staff, sponsors and our neighbors in the community," Boulders president Shawn Reilly said. "Please stay home and stay safe so we can defeat this terrible virus as soon as possible."
As of May 6, 2,863 cases of coronavirus (COVID-19) and 18 deaths had been confirmed in Rockland County. Over 83,000 people had been infected statewide, including 1,941 who have died.
"This virus has the attention and respect of the nation," said Rick Gentile, director of the Seton Hall Sports Poll.
"Those who identify as sports fans, at all levels of interest, line up closely with the general population in regard to their own safety and that of the players."
About 74 percent of participants thought it was possible, likely or very likely that sports would be canceled for the rest of this year. Let's just hope we've hit the curve in people getting sick and get back to the way things were before the virus hit.
When asked about would he attend a sporting event when they open their doors, Darian another Mercy College senior said, "Yeah, I would not attend sporting events because I already know how unsanitary people are and they are just going to go right back to that? I do not want to sit in someone else's seat where they could have been sick or nasty."
"It is different now because there is a virus like this, but even those people were doing this before. But sports aren't sports without fans. I think for basketball they should cancel so they don't have to start late and mess up the timing of the next season."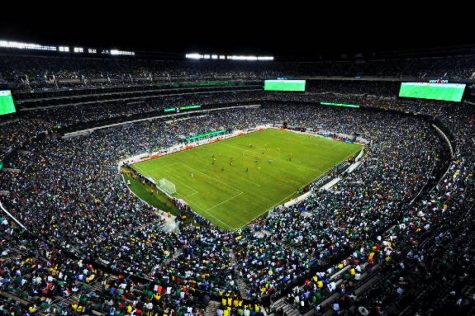 "But if they do restart, they shouldn't do a regular season and then playoffs they should just do a tournament with all 30 teams involved."
We're a few weeks away from the government quarantine ending and states already are limiting their social distancing regulations. Each day we see fewer and fewer people getting sick and we will start to see the return of sporting events either in an isolated area or around the country. But right now a majority of people won't be going to sporting events without a vaccine, which could be in 2021 at the earliest.
Whenever sports do return though, 88 percent of study participants, for ESPN, who consider themselves avid sports fans said they plan to watch as much sports as they can.
Leave a Comment
About the Contributor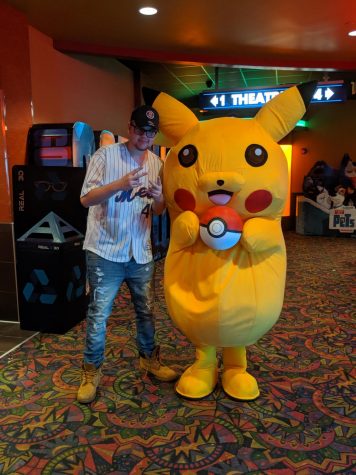 Dan Rebain, Impact Staff
Dan is a VERY TALL person, a sports enthusiast that can't stop talking about FOOTBALL, HOCKEY, BASKETBALL, SOCCER, and MMA. Also, he's making jokes on...