Fall Sports Cancelled, Hopes to Pickup In Spring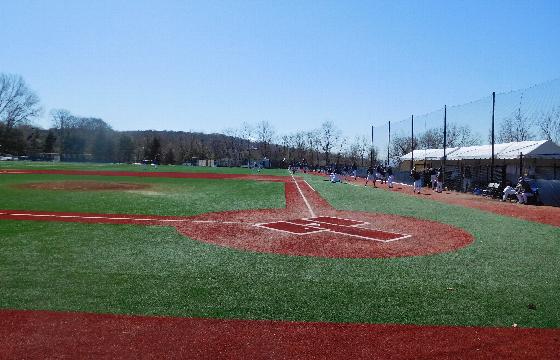 The NCAA announced that Divisions II and III fall sports have been canceled due to the COVID-19 pandemic last month. As Mercy College continues to carry out classes online, the college will not hold any sporting events until further notice.
During these unprecedented times, people have looked forward to the return of sports for a sense of normalcy. Professional sports made a comeback, and three out of the five power five conferences in college football made a comeback with the Big Ten and Pac-12 starting their seasons at a later date. However, all Division II and III schools have to wait to kick off their sports seasons until the spring semester.
Mercy College athletic director Matt Kilcullen Jr. is hopeful athletics will take place. "We are looking to move our fall sports to the spring in conjunction with our winter sports of men's and women's basketball and our other spring sports."
This came after the East Coast Conference announced in July that all fall sports would be suspended conference-wide.
Kilcullen Jr. and the athletic department at Mercy are optimistic about sports coming back in the spring, but the safety of the student-athletes is priority number one.
"It's been an ongoing process in regard to what is going to be mandated and the cost of testing."
The biggest issue surrounding Mercy sports is how much will it cost the school to get all of the student-athletes tested for COVID-19.
"The cost of testing would be astronomical for all of our 10 teams," Kilcullen Jr. says, who has been meeting with the other ADs as a member of the executive committee. "We meet once a week and we find out what the other conferences in our region are thinking about doing. There's been great communication."
He is also on the Division II ADA Board of Directors and the Division II championships committee. "So there are a lot of discussions that I'm a part of where you hear what other people are doing nationally."
Kilcullen Jr. adds that it's going to be a step-by-step process for anybody to say they have the answer. "If you see what happened with the Big Ten and football, a few weeks ago they were done; dead in the water. All of a sudden that changed and now they are playing. We have to be flexible; we have to be ready to spin at a moment's notice. Really, that's where we are right now."
Kilcullen Jr. has a positive outlook on spring sports. He expects that they will be back due to the fact that they are all outdoors and they can take precaution measures by limiting attendance and setting up live streams so fans can watch the games from home.
This pandemic has been detrimental to the student-athletes. This past spring, the NCAA announced that all student-athletes will be granted an extra year of eligibility. However, the student-athletes at Mercy College are still upset that they can't play and train with their teams.
AJ Morales, who is a sophomore point guard for the men's basketball team said everyone in the department has been hard by the pandemic. "Not being able to play the sport we all love and enjoy, that connects everyone no matter the race, color, or size of each other, isn't good. The offseason workouts have not been the same and are hard to translate into basketball workouts because we are only on a field. Not touching a physical basketball or shooting is going to set our sport back and it will be hard for us to make a strong return."
The softball team's junior outfielder, Casey Akers, also expressed how the COVID-19 pandemic affected her team's offseason workouts.
"It's been different, but we're adapting to what our new 'normal' is. We are working out in pods of six or seven people now, so if there is an outbreak, it only affects the pod and not the whole team," she shared.
The NCAA Division on all levels have provided eligibility relief to fall sport athletes who plan to compete in the 2020-21 season. With the uncertainty around whether or not the 2020-21 sports season will continue as planned, the NCAA is offering student-athletes an opportunity to receive an extra year of eligibility if they opt-out of competing in the 2020-21 season or their team's season is cut short before completing 50 percent of their scheduled competitions.
Leave a Comment
About the Contributor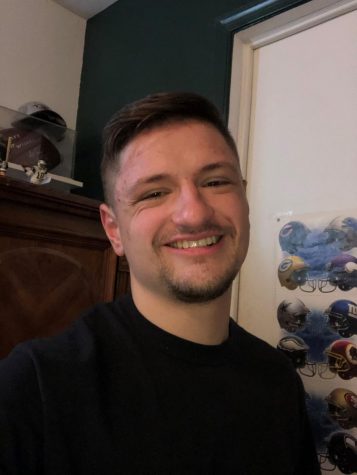 Alex Wendling, Impact Staff
A die-hard sports fan who is eager to learn more about the sports media industry. His dream is to one day work for a big sports news outlet. He is a die-hard...