Another Bronx Tale Ends in Failure
The New York Yankees once again have fallen short of their goal of bringing home their 28th World Series to the Bronx.
A 2021 season filled with inconsistencies and underperformance ended following a putrid performance in a 6-2 Loss to the Red Sox in the A.L. Wild Card Game.
Yankee ace Gerrit Cole continued his September struggles, which effectively removed him from the conversation for Cy Young and was removed in the third inning. The Yankees bullpen was then forced to get the remaining 21 outs, already down three runs.
The Jekyll and Hyde offense that plagued the Yankees throughout the season showed up in a bad way.
The Yankees' offense totaled eleven strikeouts, six hits, and no walks resulting in two runs, both of which came off solo home runs by Anthony Rizzo in the sixth and Giancarlo Stanton in the ninth. Stanton was the only Yankee to get multiple hits, accounting for half of the team's total hits. This included a long single off the top of the Green Monster in the first, which looked to be out off the bat. This meant a very confusing scene for legendary Yankees radio announcer John Sterling.
However, this game is not just a crushing defeat to end a season but in the embodiment of why the Yankees continue to fail season after season since 2009.
The entire team is built to live or die by the home run. They have been for years and will always attempt to live up to the title "The Bronx Bombers." Yet this total devotion to players such as Stanton, Gallo, and Sanchez provides zero upsides when they fail to hit the long ball.
The Yankees have finished in the top half of the league in four of the last five seasons in total strikeouts. Twice coming in the top ten, including having the sixth most in 2021 at 1,482. That means just over a quarter of their at-bats will result in a strikeout. Those are about 6 at-bats a game that will result in zero offensive production.
Now you can win many regular-season games relying on the home run as they did with 91 wins, and even the Rays and Giants did being in the top 10 in strikeouts and winning 100 or more games each. However, when you reach the postseason, you need to put the ball in play. You are handing away outs against every top pitcher in baseball. Last I checked, the goal for the Yankees was to win World Series, not the regular season.
To their credit though, they do walk a lot. They led Major League Baseball with 621 free passes, and that was a major reason for their success again in the regular season. Last night again shows that walks aren't as regular due to the extremely high level of pitching that every team in the postseason has. It's the reason two or three-run home runs in the regular season are just solo shots this time in October.
This over-emphasis on the home run has led to the inability of any part of the lineup to string together hits for a rally.
The team finished second in home runs yet finished with the 23rd most hits and RBIs all season. It is mindblowing at times this team inability to produce runs outside of the home run. It is also the reason why it has now been 12 years since the last World Series win.
Sabermetrics and those devoted to them have taken over this team and run largely on analytics. I've accepted that and know they won't change their ways. Focusing on that, however, makes them lose a fundamental aspect of a championship team.
If you look at what made the dynasty team of the late 1990s great is what ability for multiple players to come through clutch. The biggest example of this was Derek Jeter, who despite the ridiculous criticism he receives from sabermetrics fans, is one of the all-time clutch players in MLB history. When you had that one moment where you need a hit. Not a walk or a sac fly or anything else. You need someone to go up there and get two runners in from second and third, you wanted Jeter at-bat. Did he always come through? Absolutely not. But you felt you had the best chance with him up there.
In today's game, they want a guy who out of 100 times will reach base 38 times in some way and I get that. However, in a big game, I don't care what you do out of 100 times. I just need you to come through and go one for one right now.
Judge and D.J. are close to that but outside of them, they have no one.
Looking towards the future provides more of the same expectation. The highs and lows of this season will continue. The main person to blame for the ability to win 13 in a row and follow that up by losing seven in a row is manager Aaron Boone.
A team in the baseball season is like a ship on a long voyage. There will be bad days and good days, but it is up to the captain to keep the crew and ship steady and on course. When you have the large swings of great to horrible all within a 30 game span, you need to evaluate your leader. A good manager never lets his team get too high or too low. He keeps them focused on their main goal. Boone failed at this at every course of the season and has since becoming the manager.
People argue that Boone's record since taking over is incredible. 328-210 is impressive, but when you have a ready-made contender who is built to win right away, regular-season wins will come in bunches. Anyone in baseball could have taken over and achieved the same success as Boone. It's a ridiculous counter for Boone staying.
Boone needs to go. He's proven he can't get this team over the hump.
Brian Cashman, General Manager and Senior Vice President of the Yankees, is another person who deserves scrutiny. I know he's well entrenched in that position since 1998 and likely is in little to no danger of losing his job. However, he built this team. He made them the way they are. So is he going to make the changes necessary to make them a contender, or is he just going to be satisfied with making the postseason and keeping the team relevant? These are questions that need to be answered now before they missed their chance with this Judge led core.
Since 1998, the Yankees have won 4 World Series and lost two more. Cashman, in all honestly, gets credit for 2009 as that was a team he assembled and not the carry-over winners of Gene Michael's brilliance in the '90s.
That is a terrible track record for an organization that measures any season without a World Series as a failure. That puts Cashman's teams at 1 for 18 and Boone's at 0 for 4.
Now the team heads into arguably the most important offseason in the last twenty years to finally try and figure out how to bring home number 28.
Leave a Comment
About the Contributor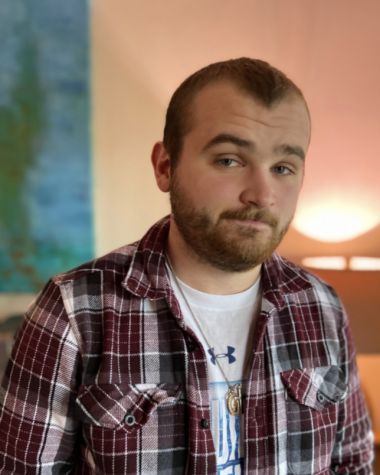 James Tiedemann, Managing Editor
James Tiedemann graduated from Mercy College in the May of 2022. He transferred there after graduating from SUNY Orange with his Associate's Degree in...