Deshaun Watson Doesn't Deserve to Play
As I drove home from Thanksgiving break back to Dobbs Ferry, I found myself listening to the game between the Cleveland Browns and the Tampa Bay Buccaneers on the radio. The game ended in dramatic fashion, with the Browns beating the Bucs 23-17 in overtime with only a few seconds left.
The broadcast on the radio was from the Browns radio station, so the commentators were strong Browns supporters. They cheered with every positive and were disappointed with every negative. With under 20 seconds left in overtime, All-Pro running back Nick Chubb punched it in from the three-yard line to win the game. All of the Browns celebrated on the field, while the announcers in the booth commended the effort from the hometown squad.
Most of the praise was thrown in the direction of Browns starting quarterback Jacoby Brissett. Brissett, who was signed in the offseason this year as a backup quarterback, has had some success as a starter since entering the league in 2016. He has bounced around the NFL for a few years and is now on his fourth team.
In Cleveland, Brissett was expected to hold the clipboard for Deshaun Watson, who was signed to a fully guaranteed 250 million dollar contract over five years after the Browns traded three first round picks to the Houston Texans to acquire his rights. Watson was then subsequently suspended 11 games and Brissett took over as a starter for the duration.
As the Browns were celebrating their first win since Halloween night, the announcers were congratulating Brissett on a strong season, and admiring the job he did filling in for the "head of the franchise," which is supposed to be Watson.
In the postgame locker room, Browns head coach Kevin Stefanski complimented the kind of "man," not player, that Brissett is. Brissett then spoke to the entire team, thanking all of them for their continued effort throughout the season, and also thanking them for supporting him through the 11 game stretch.
As I sat back, watching and listening to the way the Browns team and media staff talked about Brissett, and how they were excited for Watson to come back, I continued to ask the same question over and over.
Why the **** is Deshaun Watson allowed to play?
For non-NFL fans, you may not be familiar with the story of Deshaun Watson. After a storied college career at Clemson, Watson was taken in the first round of the 2017 NFL Draft by the Texans and quickly rose to NFL stardom. After a 2020 season where the Texans struggled, Watson demanded a trade from the team and said he would sit out the season if he weren't traded.
Then an accusation came.
Then another.
And another.
And another.
And another.
In all, 24 different woman came forward with accusations against Watson of sexual misconduct, harassment, and/or assault ever since March of 2020, according to an article from the Sporting News.
These woman, most of whom were masseuses that had worked with Watson previously, filed civil suits against Watson. All except one were settled with Watson's team of attorneys. Six women filed suits against the Texans for allowing Watson's behavior to go unchecked. These suits were also all settled.
Many fans of the NFL or of Watson claimed that Watson was and is innocent. A grand jury declined to indict Watson in a criminal trial in March, which led to the civil suits being settled quickly.
Maybe a grand jury found him innocent. And in the United States, if the jury finds you innocent, you're innocent. I get that.
But seriously, how are 24 women wrong?
24 women came forward against the superstar. And it's almost as if nobody cared. The Browns certainly didn't care. They signed him to one of the richest contracts in NFL history even with many of the civil suits against him still pending.
In the NFL, front offices often turn a blind eye to talented individuals with problems with the law. This is the case for a lot of professional sports teams. If you're talented, you have a spot on a team. Right or wrong, that is the way sports in North America work. The past doesn't matter. In an owners mind, if the reward outweighs the media frenzy, they'll sign anybody.
When I think about Watson's issues with the law, I feel that many people look to compare him to Michael Vick, who was another talented quarterback who had trouble with the law. Vick was sentenced to two years in prison in 2007 for organizing a dog fighting ring. After serving his sentence, Vick came back to the NFL and enjoyed some of his best seasons.
In my mind, the two don't come close. What Vick did was a heinous crime. And he was rightly punished for it. He served his two years with no problems. He came back into the league with expectations that he would keep his act clean, and that's exactly what he did. He signed a minimum level contract with the Philadelphia Eagles, kept his nose clean and worked hard. He visited prisons almost every weekend to share his story, advocated for protecting dogs everywhere, and got back to superstardom, if only for a brief time. He earned his second chance, much like a lot of athletes around the world.
Giving second chances are fine. If you earn one, then you have every right to take advantage of it. Players like Vick, Tyrann Mathieu, Cam Netwon, etc. have earned their second chances and they made them count.
In Watson's case, he basically got off clean for crimes that were much, much worse than the crimes that were committed by the players I just listed.
I understand that the grand jury ruled him innocent. I understand all civil suits were settled by the attorneys. I just can't understand the way people are thinking about this situation. It baffles me how everybody is congratulating Jacoby Brissett for being a great teammate and great person, and then taking his job and giving it to an excused sex-offender. It absolutely blows my mind.
$250 million for an accused sex offender that hasn't played in a football game for almost two years. The Browns are the model of incompetency and continue to show it time and time again.
Also, if you're a member of the Browns who is in the locker room every day with Watson, is that not uncomfortable? Players with mothers, wives, girlfriends, and/or daughters. If it were me, I'd have a very, very hard time competing with somebody like that.
Leave a Comment
About the Contributor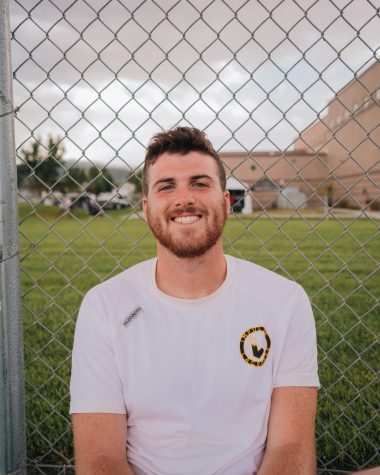 Zack Higgins, Impact Staff
Zack Higgins is a 5th year Media Studies major at Mercy College.  He is a previous student of Salisbury University, Onondaga Community College, and the...