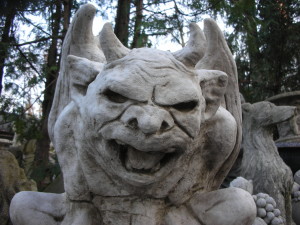 Larry Curtis Jr, Managing Editor

February 12, 2013

Filed under Larry Life
Creeping through the woods of our lives is a despicable and crafty creature. We unwittingly feed it the nourishment of our trusting bosom with the belief that it will defend our honor, have our back, and be a pillar of support through the darkest and most challenging times of our lives. We trust...
Michael Dunnings
Associate Editor
Michael Dunnings, otherwise known by the Hungarian equivalent "Miska", is a native of Dobbs Ferry and a senior studying Journalism at Mercy College. Michael can either be found wasting countless hours...
Read all stories written by Michael Dunnings
Nicole Acosta
Managing Editor
Nicole is from The Bronx and is a journalism major at Mercy College. Her hobbies include discovering new places to eat on a budget, photography, listening to every current album you could think of, and...
Read all stories written by Nicole Acosta
Stephen Lyons
Associate Editor
Stephen Lyons is mostly found on chairs and couches in front of a Television. When he isn't wasting his life with Xbox games or TV series, he likes to write and take long walks on the beach. His goal is...
Read all stories written by Stephen Lyons
Chevaughn Hurst
Impact Staff
Chevaughn Hurst is a junior majoring in media studies with a concentration in journalism. He grew up in Jamaica and migrated to the United States at the age of 6 years old. His friends and family call...
Read all stories written by Chevaughn Hurst
Adriana Saad-Vinza
Impact Staff
Adriana Saad is from Ecuador. Her grandmother brought her over when she was 15 years-old for a better future. She jokes that her plan did not go as she wished because she became pregnant two years later....
Read all stories written by Adriana Saad-Vinza
Hope Androsko
Social Media Editor
Hope Androsko is a senior who is majoring in English at Mercy College. Hope's goal is to become a journalist, editor, and English professor. She was born and raised in a small town in northern Westchester....