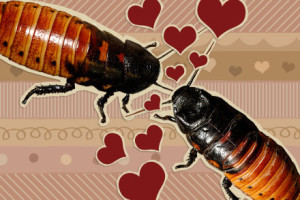 Michele DeBella, Features Editor

February 14, 2013
There are two main camps when it comes to Valentine's Day. First, the lovers, who go overboard with gifts of chocolate and jewels for each other,  and who can be seen at fancy restaurants where they'll pay for a 3-course prix fixe meal that includes dishes with sexy names like artichoke ménage...
Alex Wendling
A die-hard sports fan who is eager to learn more about the sports media industry. His dream is to one day work for a big sports news outlet. He is a die-hard Jets fan and on a fall afternoon, one can find...
Michael Perrota
Adviser
Prof. Michael Perrota began teaching at Mercy College in 2005. Previously, he was a full-time reporter for North Jersey Media Group in the sports and news sections. After he began teaching, he worked in...
Estefania Salinas
Impact Staff
Estefania Salinas is a senior majoring in Media Studies: Radio & TV Production with a secondary concentration in Journalism. She is a passionate news reporter. She loves to get out in the field interviewing...
Julianna Ilise
Julianna Ilise is a 21 year-old. She grew up in Monroe, New York with her mother, father, sister, step-father and step-brother. She is currently attending Mercy college studying Radio and television production....
Jack Seda-Schreiber
Impact Staff
Jack Seda-Schreiber is the entertainment editor for The Impact News. Born in New Jersey, Jack has an almost encyclopedic knowledge of music and a wide and diverse range of musical tastes. Jack not...
Chevaughn Hurst
Impact Staff
Chevaughn Hurst is a senior majoring in media studies with a concentration in journalism. He grew up in Jamaica and migrated to the United States at the age of 6 years old. His friends and family call...
Dan Rebain
Impact Staff
Dan is a VERY TALL person, a sports enthusiast that can't stop talking about FOOTBALL, HOCKEY, BASKETBALL, SOCCER, and MMA. Also, he's making jokes on anything 24/7. He is a junior Media Studies major...
Michael Panteleo
Impact Staff
Michael Panteleo is a senior and studies journalism at Mercy College. He enjoys writing, watching, and playing football and basketball. He is a member of the Collegiate Scholars program at Mercy College...
Valerie Lopez
Associate Editor
Valerie Lopez is the Associate Editor of the greatest publication on the Hudson. From upstate New York, Val enjoys expressing herself through singing and dancing. Along with this, comes a love for music...
Sedoney Henry
Sedoney (Sid-Don-Knee) Henry was born in Jamaica but grew up in New York with a lifelong love for poetry. She's been writing poetry for years, as it always came naturally to her. She's a junior in the...