12 Ways To Tell That You Are Obsessed With Christmas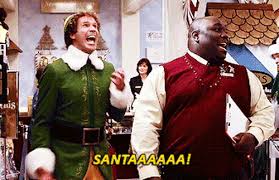 Move over Thanksgiving! Halloween has come and gone and you know what that means… SANTA'S COMING!
Try to contain your excitement as we list 12 signs that you are obsessed with the holly jolly holiday.
1. Your Christmas spirit starts on November 1st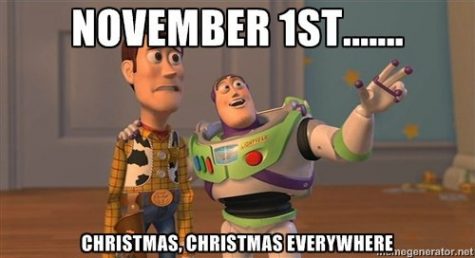 As the clock strikes midnight, the record scratches on the spooky melodies and the enchanting sounds of jingle bells fill the airwaves. Your Christmas tree goes up on Black Friday if not earlier. Thanksgiving never had a chance.
2. The red cup at Starbucks excites you beyond words.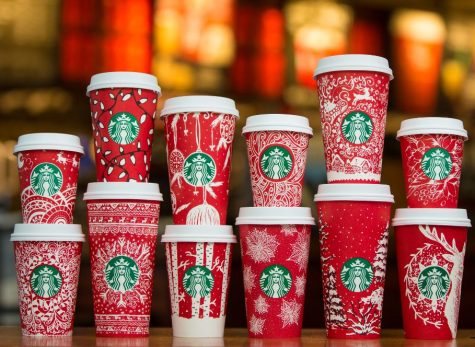 When the coffee giant debuts their holiday season cups, it's a holiday within itself.
3. Freeform's 25 Days of Christmas gives you all the feels every year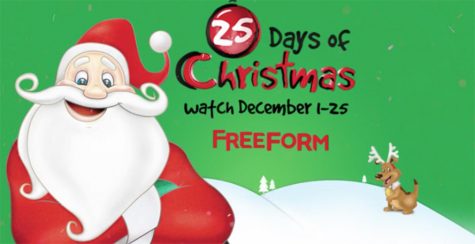 You can quote all the notable lines from Elf, know all of the musical numbers (songs and dances included) for A Year Without A Santa Claus and you get choked up every time the Grinch's heart grows 3 sizes that day. Freeform knows how to bring about nostalgia like no other!
4. A Charlie Brown Christmas is a yearly tradition without fail.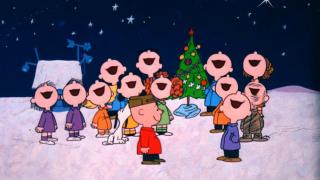 Speaking of Christmas movies, there is absolutely no way that I'm the only one who searches the guide to see when this special comes on. Singing along to the closing credits is acceptable no matter how old you are. Don't worry, no one will judge you. You can't go wrong with this holiday classic.
5. The Tree Lighting at Rockefeller Center in NYC rings in the new Christmas season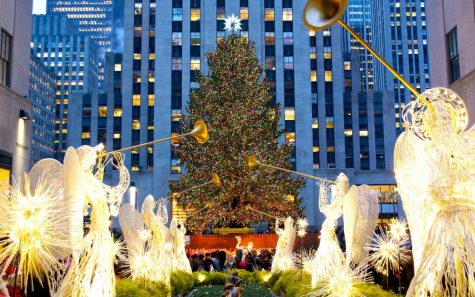 Whether you're watching the numerous performances on television or brave the crowds to see the magical wonder live, seeing the tree at Rockefeller Center is one of the truest signs that the Christmas season has officially begun.
6. Meeting someone who isn't obsessed with Christmas is almost earth-shattering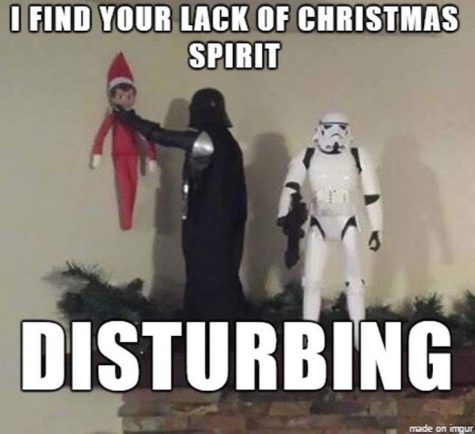 Not liking Christmas? Unheard of. Okay maybe I like Christmas a little more than you but come on! It's just so magical.
7. Black Friday is more than just a shopping trip for you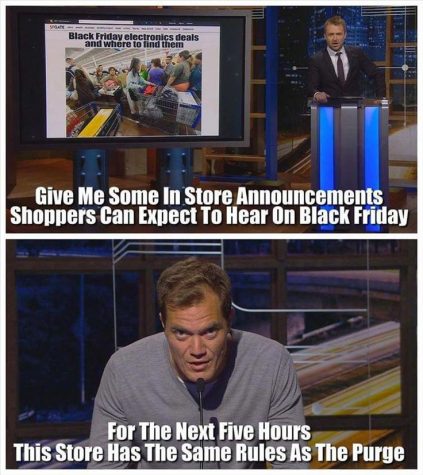 This is your Super Bowl Sunday. You have everything on your list circled and highlighted in the sales circular. You make up a game plan that only true Christmas titans can withstand. No times for food comas, the stores open 9 pm Thanksgiving night.
8. The sight of Christmas decorations can brighten your day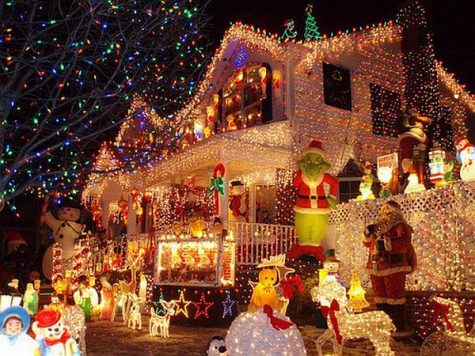 There's a certain sort of magic that Christmas decorations possess that make you forget all problems within reality. Had a bad day at work? Go look at Christmas lights. Looking for a change in scenery? Go find some Christmas lights. It's simple really. Christmas decorations make everything better. Naturally, you don't understand why anyone complains about the decorations going up early. Would you rather the alternative: Flickering store signs and empty storefront windows?
9. Mariah Carey can do no wrong in your eyes, but only between November 24-December 26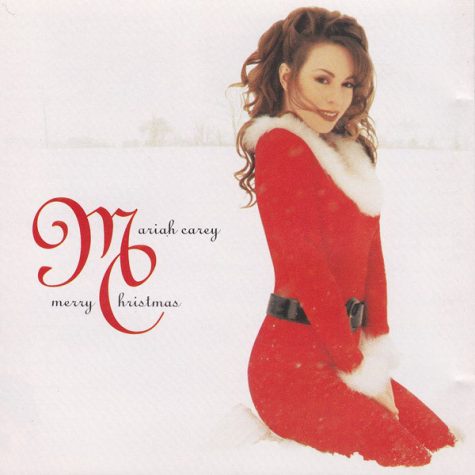 If Mariah Carey is not at the top of your Christmas playlist, do you even Christmas? Granted, there was that one year where she had that slip up but she has since returned to her throne as Christmas Queen. Now sing it with me! I JUST WANT YOU FOR MY OWN, MORE THAN YOU CAN EVER KNOW, MAKE MY WISH COME TRUE, ALL I WANT FOR CHRISTMAS IS YOUUUUU!
10. You hope and pray every year that it's a white Christmas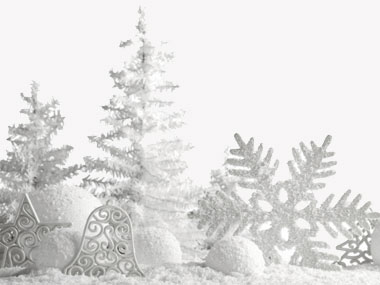 Snow on Christmas day is just another box on the Christmas Day checklist. Wake up at 8 am? Check. Wear Christmas-themed pajamas to bed the night before? Check. Snow falling on or before Christmas? It has to happen or else… well or else nothing. If you live in a place where the temperatures don't go below 40 degrees, you might have to improvise but for everyone else, if you wish extra hard, you might just get your Christmas wish.
11. Your Christmas sweater game is on 10,000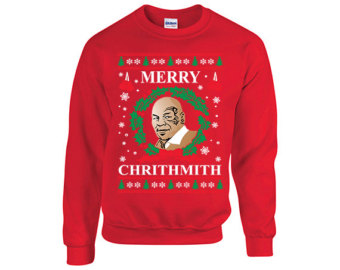 No one can touch you when it comes to Christmas sweaters. Any other time, chunky sweaters would be crowned "the Bill Cosby sweater" but during December, those loudly colored or patterned knits are completely acceptable. Don't be scared. Get creative!
12. Once December 26th comes, you start your countdown until next Christmas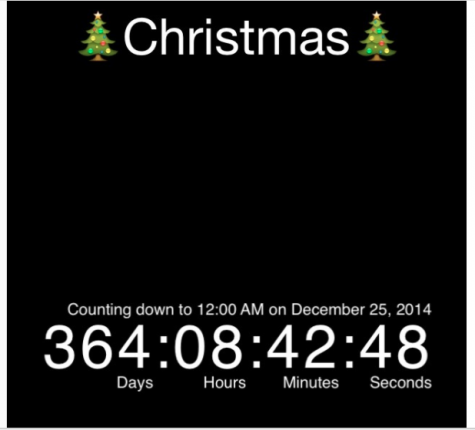 Such a magical season can come and go so fast. It is only reasonable that you start the countdown the day after Christmas. Only 364 more days to go. We can totally survive this.
If you find yourself agreeing with anything on this list, consider this your invitation to the Christmas Obsessive Disorder Support Group. We do not charge monthly dues and at every meeting, there will be fresh Christmas cookies and eggnog!
Leave a Comment
About the Contributor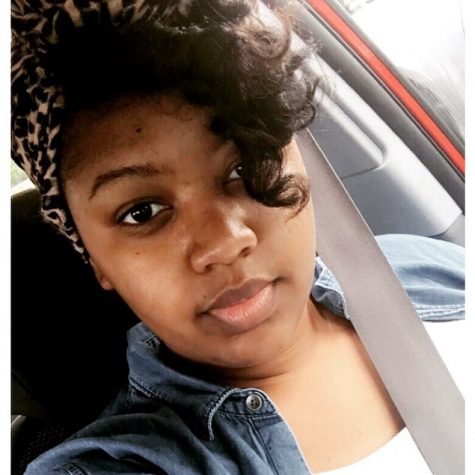 Chelsea Renay, Former Social Media Editor
Chelsea. Chelsea Renay. Chels. Che (Only if you're her best friend Sam!) Chelsea Martin is a New Haven, Conn. native and is studying Radio and Television...