12 Mercy Musicians You Should Be Listening To
If you haven't heard, there's quite a music scene at Mercy College. From rap to rock, singer songwriter to soul, there's sure to be some tunes coming out of Mercy Studios for everyone. Check out these accomplished and rising artists that are making music and performing here on campus. These are the 12 Mercy musicians (and bands) that you should be listening to:
1. WESS MEETS WEST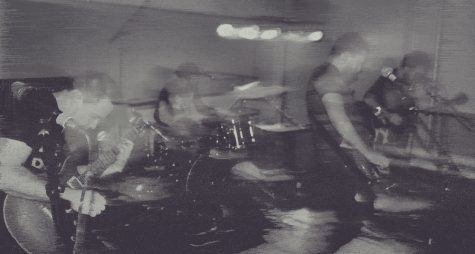 Wess Meets West is an instrumental post-rock band formed by Mercy Professor and Music Studio Manager Sam Stauff, Alumni Andy Porta, and transfer Justin Krass, along with friends Nick Robinson and Erick Alfisi. After recently being signed to a UK label, Wess Meets West is preparing to release their next full length album A Light Within the Fracture this April. Visit wessmeetswest.com for more info.
2. KAYLA JOE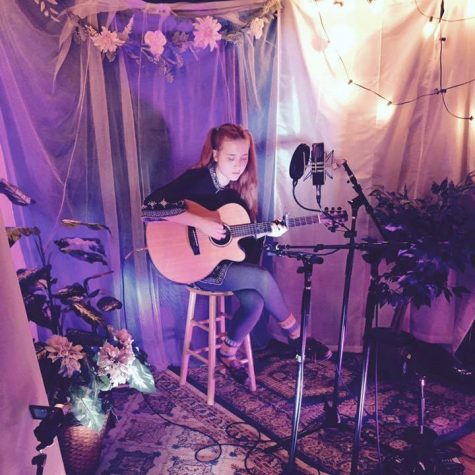 Transfer student and singer-songwriter Kayla Anderson shares her amazing vocal skills and expert songwriting as Kayla Joe. Her self-produced debut EP, The Mind is out on Soundcloud, and she is currently in the studio working on her second EP, while occasionally playing open mics and events at Mercy. Kayla Joe's catchy melodies will have you singing all day long. Keep up with her on Facebook: https://www.facebook.com/kaylaj0e/
3. BREAK DOWN THE WALLS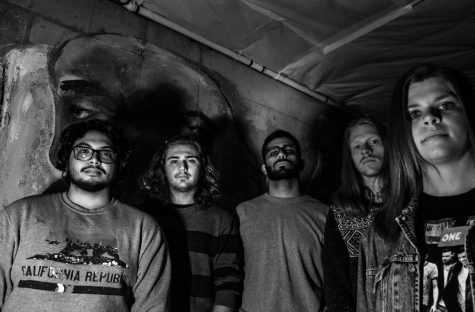 This 5-piece alternative rock band consists of Mercy juniors TJ DeRosa and Nick Greto with friends Jake Albi, Kaitlin Damico, and Adel Santa Teresa. Their latest release, A Life of Dreams is a dream-sequence concept record that travels through the different stages of being within a dream. You can download it for free on their bandcamp, https://breakdownthewalls.bandcamp.com/
4. MINI MAC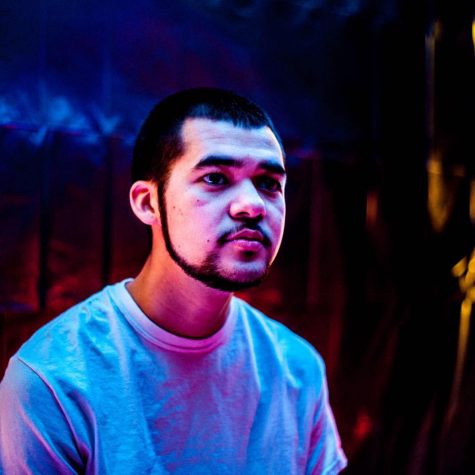 After graduating with a criminal justice degree and minor in MTEC, Michael Kerrigan stayed at Mercy to complete his MTEC bachelor's and is working toward becoming a professional engineer. His passion and skills can be heard through his songs as rapper Mini Mac. Follow him on Instagram @mini_mac95
5. TOMMY WATSON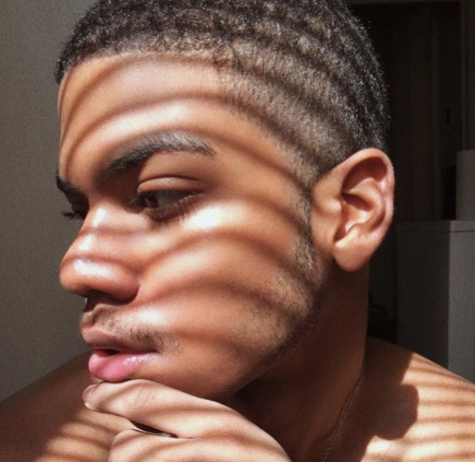 Often teaming up with Mini Mac in live performances and the above track "Just Take Me Back" is Mercy junior Tommy Watson. Watson's star power knows no bounds in his debut single "48 Hrs." in which he shows off his vocal chops and sassy lyrics. Watson is currently working on new music, so keep on the lookout for more. Visit his website tommywatsonofficial.com and follow him on Instagram @tommycentral
6. THE EVERAFTER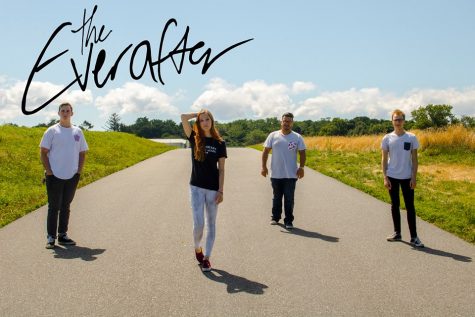 After jumping into the local scene with their debut EP Whatever's Bringing You Down, pop-punk outfit The Everafter are rocking the East Coast with live shows from Boston to Philly. Mercy students Cora Small, Rich Rivera, Ryan Lare, and Danny Nugent make up this 4-piece group. Check them out at facebook.com/theeverafterny
7. SGULL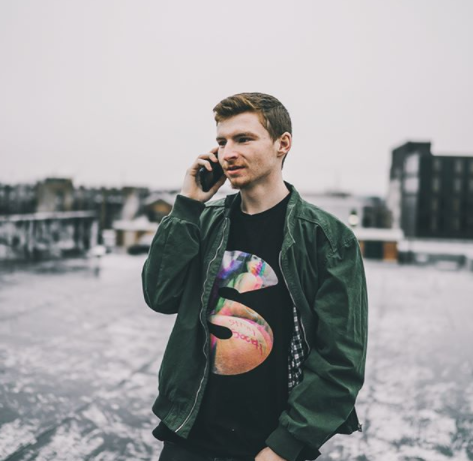 SGULL is producer and Mercy College junior Greg Sullivan. He specializes in making beats and has produced for artists such as K.A.A.N, Nessly, Pollari, Mr Papers, Fred The Godson, and more. Over the years he has amassed an impressively well-stocked catalogue with thousands of beats. Keep up with SGULL on Instagram @sgull_music
8. TAYLAH COX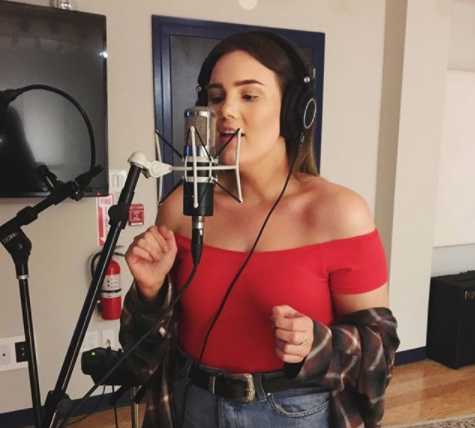 Junior Taylah Cox is a singer-songwriter from Perth, Australia, who came to Mercy College to study music. Her intimate songs feature guitar and vocals with an ambient spacious vibe. She's currently working on her first EP which features all-female pronouns, adding some lady love representation to the local scene. You can listen to her on her Soundcloud, https://soundcloud.com/taylah155
9. THE ADDITIVE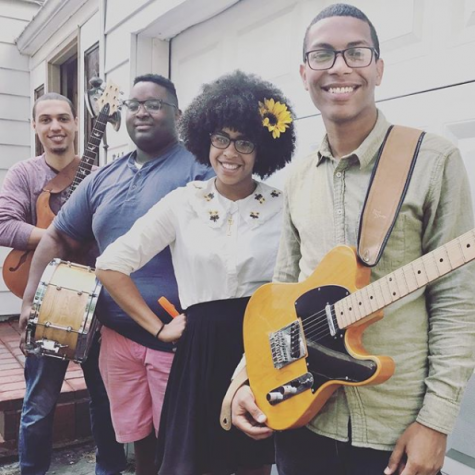 Transfer students Basilio Perez and Ron Feliz join Alumni Amy Morales-Lara and friends Matthew Lester and Phil Jones to make soulful R&B jams with expert musicianship and personality galore. The band is currently working on recording all of their recent songs that they perform at shows in the New York and New Jersey area. Keep up with them on Instagram @theadditivemusic
10. HILLTOP THE BAND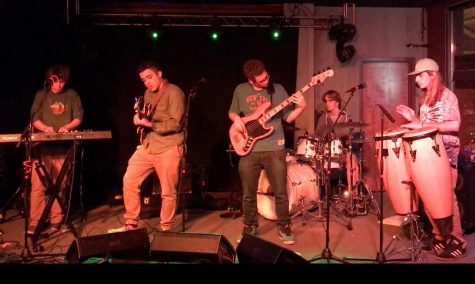 Hilltop is a 5 piece improvisational rock band formed by juniors Dave Klang and Reid Perry, along with, friends Aris Nieukerk, George Scherck, and Stephen Perry. The band gets on stage and jams out, coming up with catchy solos and melodies on the spot. Their funky tunes are sure to please. Keep up with them on https://www.facebook.com/hilltopny
11. GHOST COMPONENT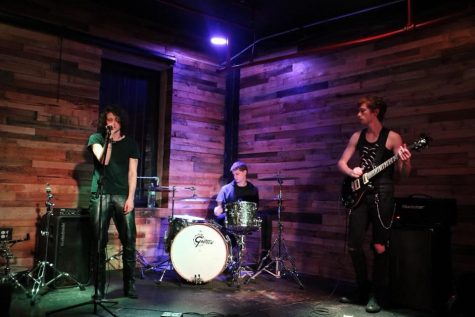 Experimental goth-rock group Ghost Component have enjoyed playing several shows in New York City, including playing at Sunnyvale in Brooklyn. Junior Calvin MacDonald plays guitar, freshman Dan Sitnik is on the drums, and Staten Island native Raymond Barash fronts vocals. You can listen to their debut EP titled Media Fiend on Soundcloud: https://soundcloud.com/ghost-component-official
12. JAYVON DONNOL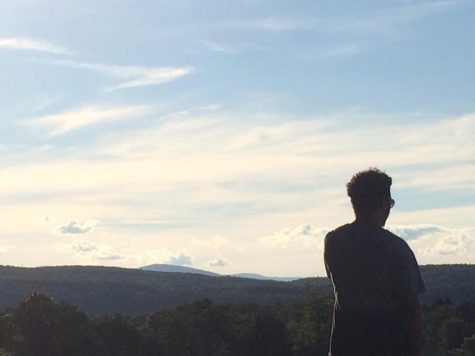 Sophomore Carlito London blends urban vibes and trendy pop as his alter-ego Jayvon Donnol. Working with producers such as JBAT and Trey, Donnol records and mixes his own vocal performances. He has one song out on iTunes and is currently working on more. Visit his Instagram @jayvondonnol
BONUS: Dedicated Slackers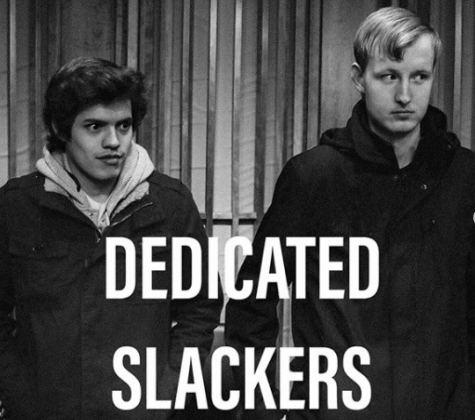 Although not music, graduating seniors Erick Lucio and Tanner Grozis share their thoughts on anything and everything in their podcast, Dedicated Slackers. Guests feature Mini Mac, Tommy Watson, and other up-and-coming artists and personalities. Listen on Soundcloud: https://soundcloud.com/dedicated-slackers
Leave a Comment
About the Contributor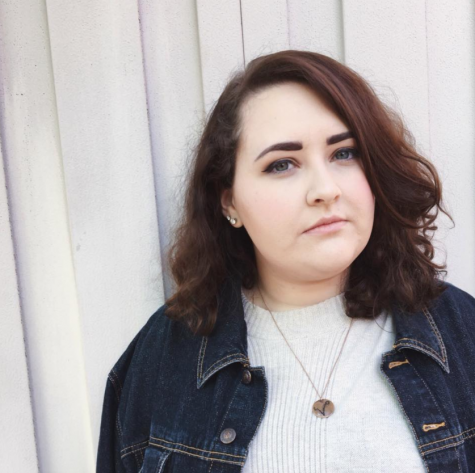 Kristin Millard, Impact Staff
Kristin is a musician, audio engineer, and recording studio assistant from suburban Chicago. She is constantly attending local shows to support her friends,...