8 Dog Instagrams to Brighten Your Day
We all need a little boost to help us start our day or power us through midday. These dog Instagram accounts will give you that boost.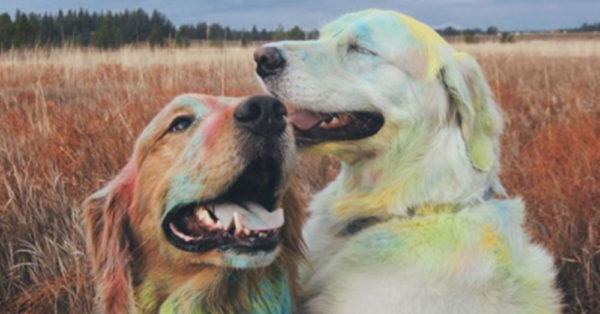 Dogs are truly man's best friend. They've been by our side for hundreds of years when we humans are5 in need of companionship, support, or a loyal friend till the end. Now, social media has made it easier than ever to get your recommended dose of cute and cuddly pals with a few taps of your finger. Instagram is now flooded with accounts dedicated entirely to cute, goofy, adorable pups. While they may not be our own dogs, they are a comforting presence in our feeds to take some time away from chaotic news cycles, or other negative online interactions. We all need a little motivation and brightening up of our day so why not let one, two, or all seven of these dog Instagram accounts help you with that.
1. Loki the Wolfdog (@loki)
One of the most popular dog Instagram accounts out there right now is Loki the Wolfdog. Loki came to meet his best friend Kelly Lund after Lund drove 28 hours and through a massive snowstorm to get Loki in Utah. Loki joins his best friend on his many hikes, road trips, and skiing down mountains.
Initially, it was the skiing videos that first attracted attention to Loki from users, however, what shot Loki into fame was a picture posted of him resting with Lund inside a hammock. As Lund told the Fellow Gent, Loki's Instagram account gained over 50,000 followers a couple days after he was told by a friend it was on the front page of Reddit.
Since, Loki's following has continued to grow one adventure after another giving eye catching photography with quote captions and stories that will capture your imagination. Yet above all else, Loki is at his happiest and most content just spending time with Lund.
2. Watson and Kiki (@wat.ki)
A dog Instagram that will never let you lose faith in friendship and love. Watson, Kiko, Harry, and London are an odd, but unique pack. Two dogs, a cat, and hedgehog that is unafraid to travel the world beyond their doggy door. From waterfalls to traveling the open highway, they are always on the go side by side. Sometimes Watson and Kiko are very close side by side.
Watson is more of a hugger, but Kiko enjoys giving Watson big kisses instead. The two are a match made in heaven as they look off the railing of bridge into the horizon or Kiko giving Watson a hug at the top of a mountain. However, they always make time to snuggle in the blankets together and relax the hours away.
One husky is not enough so it is important to have two. Millie and Rupert are the perfect husky duo all the way from the United Kingdom. Rupert goes crazy when he hears the word "Walkies" and is always up for a car ride. While, Millie is more of a homebody who enjoys laying on the couch and in her dad's bed, while getting plenty, we mean plenty, of scratches. She is a dog that demands the attention she rightfully deserves. However, she is still up for going on walks to the park or beach.
Yet, Millie and Rupert's lives and family have changed recently. They've got a new baby brother to look after named Parker. Millie from day one has been by Parker's side watching over him and making sure his life from birth on is filled with happiness and love. Millie and Rupert have some great parenting skills, which makes sense as their followers recently learned "Milpert" had puppies of their own at one time.
Zeus "The Badger Snatcher" German Shephard (@zeus.gshepherd)
A dog is sometimes all a couple needs to make their life complete. Zeus the German Shephard is that dog for one couple in Australia. Whether he is showing off his toys, taking a swim, or spending some time with his dad cuddling, Zeus is living his best life with his mom and dad.
A badger snatcher, a little fishy, and a roobear, Zeus is happy to be growing up with his mom and dad on their regular and special days. He probably would prefer birthday days and days at the beach, then a day going to the veterinarian though.
5. Bertram "Bertie" the Pomeranian (@bertiebertthepom)
A chocolate pom who does not spend all his days on a dog bed at home, but constantly on the go. Bertram or "Bertie" was born in Oklahoma after a breeder left him at a shelter, but his life quickly changed when his mom saw his picture on an adoption website. Like many a young being from a Great Plains state, Bertie moved to New York City and has swiftly taken it by storm.
He is seen many days at his mom's art gallery, The Hole, observing his mom and other artists as they prepare for upcoming shows and events. Bertie obviously making sure everything is ready on time.
However, New York City and The Hole is not enough, for he has traveled to Miami, Los Angeles, and Canada. He has made appearances at restaurants, the opera, countless parks, and hiking with his mom. He is living life by his motto, "Happy to be included."
Chompers the Corgi gives the best head tilt and smile in San Francisco and on all of Instagram. The little corg was born in 2013 and has led a consistent active life in his home and plenty outside of it. His Instagram feeds shows him training for America Ninja Warrior in his home or out with his squad at a San Francisco Giants game.
However, this prize winning dog and Instagram model is always devoting some of his time to helping others. Chompers is part of the San Francisco ASPCA Animal Assisted Therapy program and is happy to offer his smiles to anyone who needs one. Why keep a happy corgi to one person when you can share them with those around you and whoever can find their way to his adorable pictures on to social media.
7. Clyde the Bully (@clydethebully_)
A self-described "bi-coastal stud muffin" who makes his home in Los Angeles and Long Island. Clyde the bully is multi-faceted career dog as a business owner, Instagram model, advocate to end misconceptions about the American Bully, and family dog. The rare purple tri American Bully has his own dog chain company called Bullies & Co.
However, Clyde is a family dog at his core. So he makes sure he is there to comfort, play, and enjoy time with his family. Whether, he is giving hugs and kisses on the couch, or having a dinner date with his dad Clyde is making sure he and his family have their best life.
8. Candice and her Farm of Misfits (@roofusandkilo)
Many of these accounts in one form or another warm our hearts, give us laughs, and better the life and well-being of the wider dog population one way or another. Yet, Candice and her farm of misfits under the handle of @roofusandkilo place the well-being of dogs and other animal's front and center with every post.
Candice, a lifelong animal lover adopted her first rescue at 18 years old. When her beloved pet sadly passed away, she became a shelter volunteer. Unfortunately, the reality of shelter volunteering meant seeing some of the worst of humankind's actions. She turned to fostering and has opened up her home to countless dogs, and other animals such as ducks.
There's six dogs that make up the central pack of the many dogs she is constantly fostering: Kilo, Roofus, Lucky, Moo, Penny, and Pearl. Kilo, Moo, and Roofus are always on hand to help Candice raise and look after the animals she is fostering. Penny was one of them who came to Candice and her farm of misfits home as a little puppy in need of love and care.
If that wasn't enough, she helps utilize her large social media following to raise the profile of animal organizations she works with. Candice is an advocate to admire and her farm of misfits are continuously adorable, funny, and endearing.
These seven dog Instagram accounts are sure to brighten up your day. Yet, these are only seven of the many hundreds, if not thousands dog Instagram's out there. There are plenty more so you'll never be at a loss for a picture or video of a dog to help give your day a little boost.
Leave a Comment
About the Contributor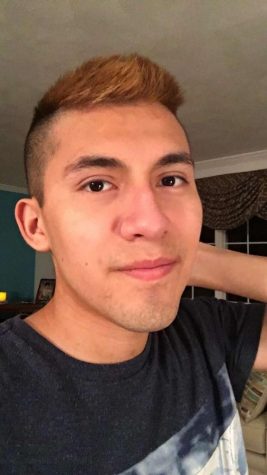 Matt Reich, Former Associate Editor
Matt Reich is a guy constantly on the go who can't let a minute go unused. Born in a city in Texas, raised in rural Connecticut, and now he's trying to...