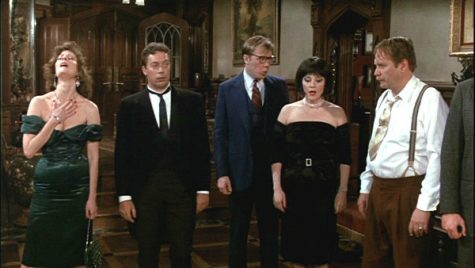 Nora-Grayce Orosz, Staff Writer
March 2, 2017
Filed under TILT- The Impact List Takeover
A list of ten of the most hilarious comedies from the 60's through 90's that you'll want to binge from start to finish.
Read more »
Staff Profile
Britney Hoobraj
Staff Writer
Britney is a Journalism major at Mercy College. Her hobbies include attending concerts, planning on attending concerts, spending hours on Netflix or YouTube. She currently writes a column entitled,...
Read all stories written by Britney Hoobraj
Hannah Calver
Impact Staff
Hannah is majoring in Journalism at Roehampton University in London. I am currently completing a semester abroad at Mercy College and she hopes to fulfill her adventurous side of discovering as much of...
Read all stories written by Hannah Calver
Michael Perrota
Adviser
Prof. Michael Perrota began teaching at Mercy College in 2005. Previously, he was a full-time reporter for North Jersey Media Group in the sports and news sections. After he began teaching, he worked in...
Read all stories written by Michael Perrota
Nora-Grayce Orosz
Impact Staff
Nora-Grayce is a Journalism major from Yonkers, NY. She is a music and pop culture addict who lives for concerts and festivals. In her spare time she can be found binge watching the X Files, photographing...
Read all stories written by Nora-Grayce Orosz
Amanda Depew
Staff Reporter
Amanda Depew is a Radio/TV Production major at Mercy College. Her hobbies include working all the time along with eating all the time. She has many jobs including being a substitute teacher, manager at...
Read all stories written by Amanda Depew
Alejandra Naranjo
Staff Writer
Alejandra is a Music Technology major at Mercy College who is born and raised in Colombia. She writes a column titled Let's Talk... She can reached ANaranjo@theimpactnews.com
Read all stories written by Alejandra Naranjo
Chloe Digianni
Impact Staff
Chloe is a junior TV/Radio Production major at Mercy College and is the main videographer. Her talents range from shooting footage in the studio to chasing protesters in Washington D.C with her trusty...