Alexandra Martinez, Staff Writer

September 25, 2012
Many residents of Yonkers only knew this man by the nickname given to him over the years from whispers of people as they passed by his home. The Leprechaun of Yonkers. Little did they know he was actually Italian. The man behind the affectionate nickname, Jess Buzzotto, passed away Sept. 20...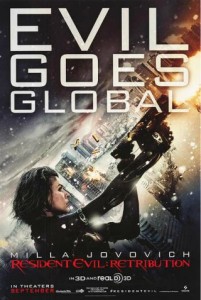 Alexandra Martinez, Staff Writer

September 19, 2012
Here we go again with Resident Evils 5th installment, Retribution. Exactly ten years since its first release of the series, with director and writer Paul W.S Anderson returning after a long hiatus from the first Resident Evil. Since its release back in 2002, RE evil has produced five other films whic...