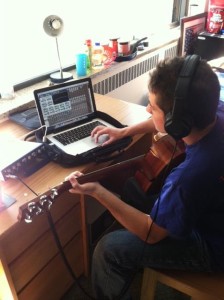 Vincent Roszkowski, Staff Writer

November 22, 2011
Since the 10th grade, Keith Hurtt and Chuck Bucci knew that they wanted to start a career together in the music industry. The dynamic duo that goes by the name of KameWick brings the world of hip-hop beats, digital and real instruments together. What makes things interesting is...
Anne Rugumba, Staff Writer

November 21, 2011
The date June 25, 2009, is now a day engraved in the minds of so many, a day that will be remembered as a "where where you when" day of this generation.  The King of Pop died mysteriously, and the investigation into his death has continued to be just as puzzling. Michael Jackson defined pop culture...