2020 NFL Draft Goes Virtual Amid COVID-19
In these scary times, the NFL Draft may be one of the only event I'll have to look forward to at the end of April.
The NFL Draft, unlike the other sports events, is still happening with the coronavirus pandemic going on around the world. However, it will have to change to its format completely for it to not get canceled or pushed back entirely. Understandably, the fan event for the draft in Las Vegas is canceled and many pro days for college prospects could not be showcased in front of team scouts. Television coverage will be on NFL Network, ESPN, and ABC from April 23-25 and starts on Thursday at 7 p.m. eastern. It will have a completely different look this year and with all the chaos it brings, nobody knows what to expect come draft day.
Now official: NFL now has informed teams it will do a virtual draft this year. GMs and HCs now will be drafting from their homes. pic.twitter.com/t2mbdjWvVZ

— Adam Schefter (@AdamSchefter) April 6, 2020
Even though the NFL Scouting Combine and the start of free agency had no interruptions last month, the players that could not work out (due to injury) or chose to work out at their pro day could not test officially. Small school prospects (especially if they were not invited to the combine) are hurt by this the most, as they rely on testing numbers at pro days to help them get noticed by teams. Now, teams have to rely on the game tape on some of these prospects without athletic testing numbers.
How the Coronavirus is affecting NFL Draft prospects. pic.twitter.com/LtnZEbDUbC

— Nicole Lynn (@AgentNicoleLynn) March 13, 2020
The effect that COVID-19 has on the pre-draft process and on the players is explained very thoroughly by sports agent, Nicole Lynn. She is the first African-American woman to represent a top five NFL draft pick and made headlines in last year's draft. All team facilities are closed at this time, as the organization of each team's big board (ranking of draftable players) will be spotty as ever with no group (in person) meetings. With no club meetings between the teams and the players, the altered pre-draft process will reflect each team's philosophies in a major way.
The draft stock of players with off-field issues and/or previous injuries may be in jeopardy, as teams may be more conservative in this year's draft. Players have been meeting with teams through online conference calls (via Zoom, FaceTime, Skype, etc.) and some have even sent in videos of them doing drills by themselves. An example of that is a potential top 10 pick in former Alabama quarterback, Tua Tagovailoa, who sent a private workout to every team after recovering from a few season-ending injuries.
Many teams (ex. Ravens head coach John Harbaugh) are worried that the virtual draft could be affected by the glitches that occur with today's technology. With IT personnel for each team setting up the technology for the draft, many front offices are concerned about the spread of the coronavirus to their homes. Despite some front offices' recommendation to delay the draft, NFL commissioner, Roger Goodell, greenlit the draft for the original start date in last week's conference call.
As the NFL works on a virtual draft experience for prospects, 2 interesting notes:
— EA Sports will create a virtual moment of the prospect walking out on stage meeting the Commissioner.
— Each prospect will choose a HS to receive a $2,500 grant towards their football program.

— Ian Rapoport (@RapSheet) April 3, 2020
A mock draft with every team involved may be done before the actual draft. But with it going underway in about two weeks, the NFL is giving back to relief charities currently fighting COVID-19. The prospects invited to the virtual draft for the first round, which is officially 58 players, will be donating to their high school football programs as well. Although it is only two weeks away, many details for the draft are still unknown and currently in the works.
Leave a Comment
About the Contributor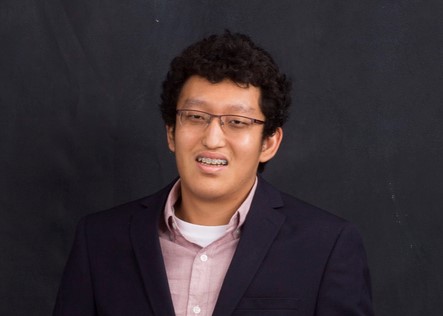 Andrew Kim, Impact Staff
Andrew Kim is a senior majoring in Journalism. Transferring and switching majors a few years ago was a big risk but it has been well worth it so far. Andrew...