2020 NFL Season: Expect the Unexpected
With no preseason, it might take NFL teams a few more games to adjust. With Week 2 approaching, what did we learn about NFL teams from Week 1?
Old duo Tom Brady and Rob Gronkowski had their first loss as Buccaneers against the Saints. The Super Bowl runner-up 49ers fell to the revamped Cardinals, as their stacked defense could not handle the new Kyler Murray and DeAndre Hopkins connection. Gardner Minshew and the supposed "tanking" Jaguars won over the Colts, who just added veteran Philip Rivers in free agency. But the biggest takeaway was the Washington Football Team leading the NFC East at 1-0. Not many saw that coming.
There are many surprising headlines that can come out of the first week of NFL action, like any other year. However, 2020 has been a rough year for the offseason with the current pandemic and there was serious doubt that a football season would be played. The NFL has been great at handling COVID-19 measures with constant testing, and even though most stadiums can't have fans at any capacity, I would imagine this could change to a limited number of fans at games in a few weeks or months.
This might cause some teams to have skewed records, as they will need to adjust to the moving pieces. This pertains to teams with new head coaches or if they added free agents and rookies who are starting in their first year in the NFL. But with the potential of an abridged season due to COVID-19, the NFL schedule makers formatted it so they can be fluid with the 17 weeks worth of games.
Along with that, there is a new playoff format being implemented for the 2020 season as well. Expanded playoffs will let only the top team in each conference get a bye, while each conference will add an extra wildcard team. Instead of the top two teams in each conference getting a bye, this new format will make getting the bye very important to playoff success and make the road to the Super Bowl that much easier.
With surprise wins come the usual teams balling out over teams that traditionally struggle against them, especially in the division. Baker Mayfield and the Browns not playing up to the media hype does not surprise me. Lamar Jackson looks like he picked up where he left off last year as the league's reigning MVP, as the Ravens will look to go toe to toe with the last year's super bowl champions in the Chiefs. Patrick Mahomes dominated the Texans defense in the league opener as we all expected. Deshaun Watson will face off against Baltimore, which could turn out to be domination by the Ravens like last year.
Joe Burrow had a few rookie mistakes against the Chargers, which is expected, but turned it on late and almost got the Bengals their first win if their kicker did not miss a chip shot field goal that would have forced them to head to overtime. Cincinnati will play Cleveland Thursday night to start Week 2, as this divisional match up could start a spark, both teams need to be competitive in the AFC North again.
The Jets look like the worst team in the AFC by far and the Bills destroying them is no surprise, as that game should not have been that close. The now Cam Newton lead Patriots had a good win against the Dolphins, as some had doubts that New England would continue their winning ways. Rookie Tua Tagovaila could overtake Ryan Fitzpatrick easily if Miami continues to have problems on offense. The Titans secured a two-point win over the Broncos, despite their kicker Stephen Gostkowski missing three field goals and an extra point that could have cost them that close win.
The Eagles blowing a 17 point lead was shocking nonetheless. It was the tale of two halves, as Washington capitalized as their pass rush got after Carson Wentz that caused short fields for their offense and turnovers that they scored on. Mitchell Trubisky and the Bears somehow pulling out a victory over the Lions makes his job safe, for now. Nick Foles, who Chicago traded for in the off season, was competing with him for the starting quarterback job.
The Cowboys look the same as last year, and Dak Prescott was inconsistent against the Rams even with his weapons on offense. The Giants have issues with Daniel Jones and his turnovers, as their young defense could not handle the Steelers offense once Ben Roethlisberger picked up the pace. Aaron Rodgers was a man on fire, as the Packers beat the Vikings in a shootout that was only close due to garbage time points.
The Seahawks finally opened up the passing game for Russell Wilson and that caused an aerial attack between both Seattle and Atlanta. Matt Ryan was slinging the ball through the air all over the place but fell short due to their inexperienced defense. The Raiders just edged out the Panthers in a win, as both Derek Carr and Teddy Bridgewater were operating their offense with confidence.
It is really easy to overreact to one week and performances from teams/players. But sometimes with the off season comes way too much hype for a team or player and they can easily not meet lofty expectations. After the first month of games, I think teams will get a feel for what they are going up against and get in their element. However, getting early wins will benefit tremendously for some teams with playoff aspirations, as it will pay off in the long run.
Leave a Comment
About the Contributor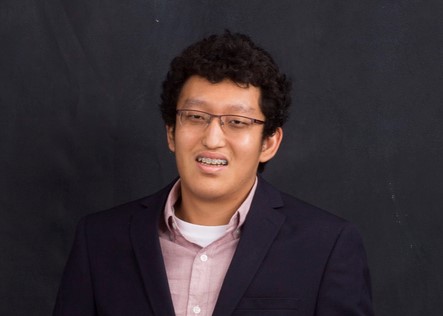 Andrew Kim, Impact Staff
Andrew Kim is a senior majoring in Journalism. Transferring and switching majors a few years ago was a big risk but it has been well worth it so far. Andrew...