Winter Is Coming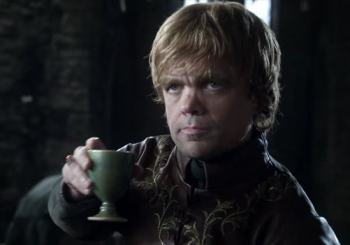 In season one, it was teased that winter is coming.
And it has finally come.
Now winter in the realm of Westeros  is now like we know it, for the seasons last for several years. And with the winter brings the evil of the wilderness.
For those of you that were blessed to watch the first season, you saw 10 amazing episodes of action, sex, political intrigue and some of the greatest dialogue that made you remember why you love HBO shows like Deadwood and The Sopranos. Not to mention, one of the most shocking plot twists in television history that is right up there with the final scene of Lost Season III.
Those that read the popular George R. Martin novels written in the 90s were secretly laughing when we all looked on horrified during episode nine last season in a true blindside that other shows only wish they would have to guts to roll out on an audience.
Game of Thrones was HBO's hidden gem last season, but everyone is expecting season 2 to triumph again. And it will.
And is there a better character on television right now than Peter Dinklage's Tyrion Lannister, an often drunken and womanizing dwarf with supreme intellect and viewed upon as a failure by his god-like father? The Emmy's didn't think so, as he won Best Supporting Actor in 2011.
In Season 2, the political backstabbing may play a secondary role as the Night Walkers are expected to rummage the earth this season. We haven't seen them since the opening scene of episode one last year. Grab a sword and get ready.
Don't have HBO? Catch up as season 1 comes out on DVD this month.
Leave a Comment