Demon Slayer: Infinity Train is My Most Anticipated Movie of 2021
Despite the pandemic ongoing globally, Japan's own Demon Slayer animated movie continues to break records that could carry over to states when it hits theaters in 2021.
The movie industry has definitely taken a hit due to COVID-19 and its delays with production, along with the reopening of theatres after closing for most of the summer. Production was halted for some largely anticipated movies that I, and many others, were looking forward to late this year or early next year. One of those movies was the long-awaited "Jurassic World: Dominion," which will now be slated to release in 2022 instead of 2021. The production of this big blockbuster was halted due to COVID, as this is one of the more mainstream movies that got hit the worst during the current pandemic, setting back its release date a whole year.
Now, with local movie theaters as well as major chains like AMC reopening within the past month, how will new releases do in the box office with limited capacity? With streaming platforms like Disney Plus, some blockbusters are resorting to streaming releases instead to garner more numbers from home like what Disney did with Mulan 2020. Although things will not get back to normal any time soon in the United States, there is still hope for bigger theatre releases for popular movies soon (while properly following COVID health guidelines).
While many movies based on an animated series do not connect with the main plot whatsoever or are filler for fans of the show, "Demon Slayer the Movie: Infinity Train" begs to differ. Based on an animated series that aired in 2019, this movie covers one story arc after the events of the first season. So yes, any viewer of this movie would have to cover the 26-episode season before seeing this film. I highly recommend watching this series- and not just for the movie itself. Unfortunately for English only viewers, "Demon Slayer" is available only with English subtitles streaming on Crunchyroll and Hulu for now until Funimation adds the English dub for the whole series on both sites. It is also airing the dub on Cartoon Network Adult Swim (Toonami) for reruns currently.
This anime has gained global traction as one of the more popular anime to come out in the last few years, and even as a recent show, it has already made history online. Even on Twitter last year while it was airing, a few episodes were trending worldwide as studio ufotable adapted the shounen manga to a T while flexing its art and animation. Either way, there is tons of time before this movie releases globally in 2021, so this makes for a binge-worthy show. By the title of the show "Demon Slayer," anyone can guess its basic premise. The execution of a simple plot is what makes watching this show to the end worth it. Even if you are not into a historical action show with supernatural beings like demons, this is well worth the watch and a good first step into the world of anime.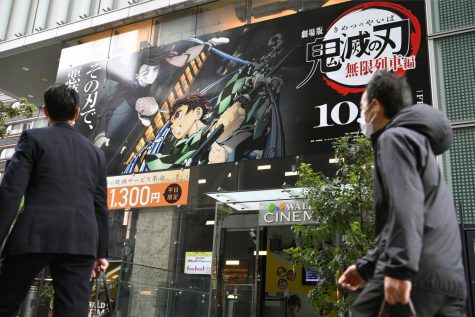 The Demon Slayer movie continues to break box office records in Japan, as it is the fastest film to amass over $100 million in just 10 days in theatres over other Japanese films like the famous 2001 animation: "Spirited Away," which took 15 days longer to achieve their record. Its massive popularity filled seats like no other, as it is the highest-grossing film from Japan in its opening day and debut weekend. And it has not been released in any other country as of yet, as this movie is set to make its mark globally shortly.
Japan theatres did lift their COVID restrictions for showings of this movie with its popular demand, but safety measures were still taken. Moviegoers would have their temperature taken and follow mask-wearing guidelines. The theatres also had sanitizing stations for the public. The number of sold-out theatres was astounding for such a short period of time. Die-hard fans of the series were willing to take a risk to see the long-awaited movie. Whether it is due to the fandom or the timing of the pandemic, it is still a rare achievement accomplished in this day and age.
While it is currently airing in Japan, global releases will be delayed due to COVID. There won't be English subtitles for the movie any time in the near future online. Many will have to wait until 2021 for a release date. Personally, I have only seen one anime movie based on a series in theatres: Konsuba Movie, last year. While there were a decent amount of fans locally at my nearest AMC, I think this movie will be a whole different experience because it is already hyped beyond belief.
Out of all the movies I am eager to see next year, this is number one. I would not be surprised if this movie continued its success in the U.S. Other blockbusters coming in the summer could follow the same route as this one and lift certain COVID restrictions (while still maintaining COVID health guidelines) if cases go down tremendously by then. One can hope.
Leave a Comment
About the Contributor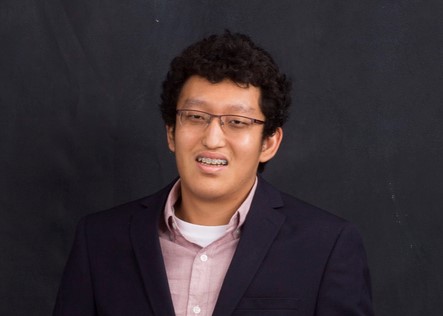 Andrew Kim, Impact Staff
Andrew Kim is a senior majoring in Journalism. Transferring and switching majors a few years ago was a big risk but it has been well worth it so far. Andrew...