Remember the Alamo Drafthouse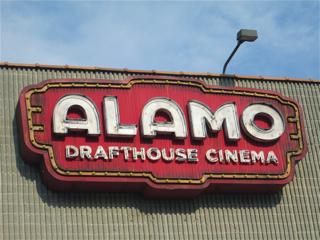 No parties to go to? Don't feel like getting dressed up to go out but not willing to sit home stuck in the endless Saturday night loop of "What do you want to do?/I don't know, what do you want to do?"
Well, break the cycle this weekend with a trip to Alamo Drafthouse in Yonkers.
Alamo Drafthouse is a hidden gem in Yonkers pushed back behind McDonalds on Central Park Avenue.
The Alamo Drafthouse is a cross between art house cinema and local mall multiplex, with an assortment of commercial releases and independent films. Aside from the regular mix of films, they also run different events. Among the events they run is "Action Pack Event" which features sing-alongs and quote-alongs ala Rocky Horror Picture Show (which is playing Oct. 18) with karaoke-style like lines and props. They also have what they call "Girlie Night" which features movies perfect for a low key girl's night out. Once a month they have a Broadway brunch featuring classic musicals, and they have their "Big Screen Classics" which bring back to the screen different classics that have ranged from Hitchcock thrillers to Breakfast at Tiffany's. The theater occasionally has celebrity guests come for Q&As with the audience following a film. Theme nights also occur. (This month the theme is Space and will feature films like Alien, Star Trek IV and the new film Gravity.)
A full bar greeting patrons instead of a concession stand full of overpriced candies and impossibly large buckets of popcorn lets patron know that this not a run of the mill multiplex. Instead of greasy nachos and hot dogs of questionable age, to munch on are burgers, salads, wraps, pizzas and sandwiches. Plus, those craving something sweet can find  cookies, ice cream and milk shakes (with and without alcohol).Please do not despair, they still have the classic popcorn and candy, and all one needs to do is ask. (In fact they have endless refills on popcorn and soda delivered right to your seat!)
Food is served throughout the entire film. But there are rules. All one has to do is raise an order card from his or her leather seats and a member of the wait staff will come gliding through the darken theater with amazing stealth.  Texting and talking is not only discouraged, but will get one thrown out of the theater. One can wave a card if someone is causing a general disruption. The Alamo also doesn't allow small children, unless it is a family day in which one of the theaters is screening a family film (this usually occurs once a month).
With all the things the Alamo offers the tickets are reasonably price depending on the type show one goes to see but the most expensive ticket is still only $15 but that is easily handled by using a student discount (so don't forget your Mercy ID). The ticketing price is most likely because the food and drinks make up a good deal of their profit.
Leave a Comment
About the Contributor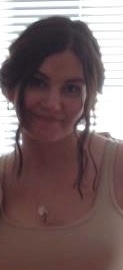 Melissa Nappi, Entertainment Editor
Melissa is a transfer to Mercy College majoring in journalism. During her time at Manhattan College, she was Submissions Editor for the school's literary...