Veronica, We Are Still Friends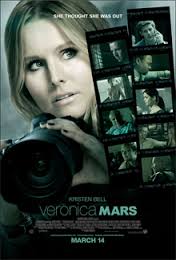 After one biggest and most successful KickStarter campaigns in the history of the website, Veronica Mars is in theaters. With over 90,000 backers that received special perks such as production notes, T-shirts and even a chance to be an extra or name a character, it over shot its $2 million goal by over $3 million.
Now this movie has been in the works since the show was cancelled after the merger of its network UPN with the WB, and has been turned down for production several times before Warner Brothers (who had the rights to the characters) agreed to distribute a film if creator Rob Thomas could prove that there was enough fan interest to warrant a film, of which there was plenty.
Now with the long wait, coupled with having to pay for production costs, is Veronica Mars the movie worth it? Absolutely, especially considering the return of the entire main cast.
Even someone who never watched the show or only saw a few episodes can understand the plot as it opens with a four minute recap of the series. There are little in details that only hard core fans of the show will catch but not enough to make the causal viewer feel left out.
The film takes place 10 years after the Veronica (Kristen Bell) and the gang graduated from Neptune High and focuses on their high school reunion. Veronica fled Neptune and never looked back. She has traded her PI license for a J.D. and is on her way to being a corporate lawyer. Now this is where things get hazy. Veronica is one more interview away from the perfect job when she is called by her ex-boyfriend (and the love of her life) Logan, who has been accused of murdering his longtime girlfriend Bonnie DeVille aka Carrie Bishop. Torn between her new life and her old addiction, she returns to Neptune saying that she is there solely to help Logan find a lawyer who cares about his case and not the infamy associated with the case.
Unfortunately for Veronica (but not so unfortunate for us) old habits die hard and when the case is more than meets the eye. She can't walk away.  While Veronica is battling to find the truth behind Carrie's death, her father is battling the increasingly corrupt police department of Neptune, making for a great subplot and open ending.
Now there are some things that people may not like. A big complaint was the continued use of addiction as the way Veronica describes her relationship with Logan and her entire career as a PI. Yet I find this to be a refreshing way for her to look at it what was unhealthy for her when she was 18 is a little different now that she is a grown adult. She is not some kid with a chip on her shoulder and grudge against the world, so what was risky behavior then has evolved into something else. I was annoyed that the smart and talented Wallace was relegated to working at Neptune High as the basketball coach just so Veronica could use him to get information on former students.
The film is left open ended and in several interviews, Bell has not been against the idea of a sequel though no formal plans have been announced. For now fans will have to be content with the planned book series that takes place after the film that was released March 25.
With a limited release in theaters, the movie also available On Demand, on Amazon and iTunes, so all backers and fans can watch even if an AMC theater is not nearby.
Leave a Comment
About the Contributor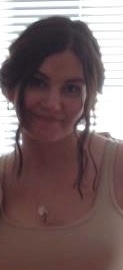 Melissa Nappi, Entertainment Editor
Melissa is a transfer to Mercy College majoring in journalism. During her time at Manhattan College, she was Submissions Editor for the school's literary...