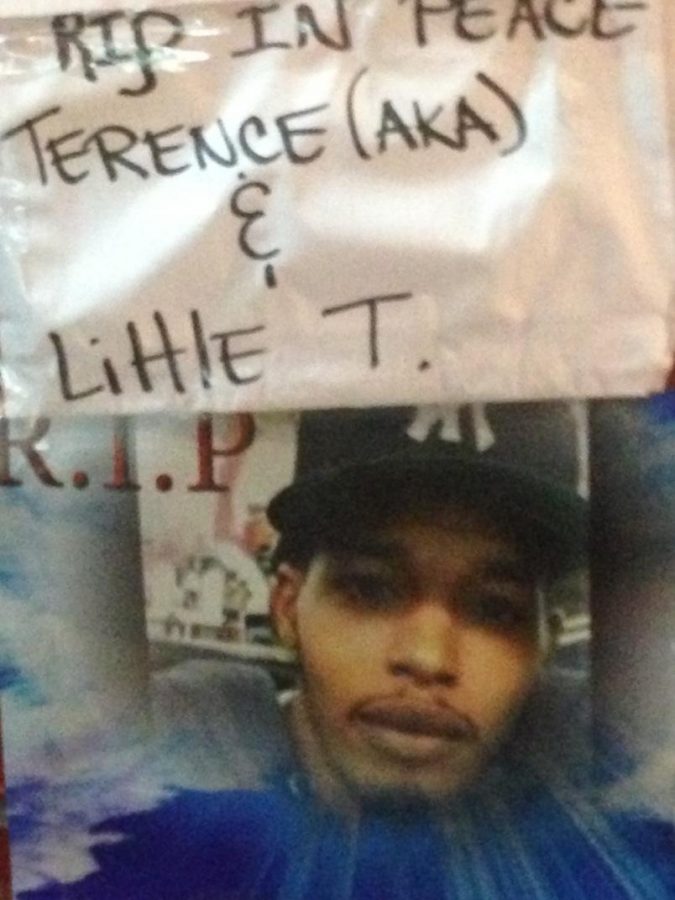 Murdered Steps Behind Me
A First Person Account Of Losing A Loved One
December 9, 2014
Be careful out there is the last thing I heard him say before I heard the gunshots.
I woke up early June 30, preparing myself for a busy day because I had a date. I had been talking to a longtime friend for a few years, and we had finally decided to take it up a notch and started dating. We scheduled our first date, and I was excited and nervous for what the day had in store for us. I'd known Patrick for over three years but this was the first time I'd be seeing him as my date. I woke up early confirming my makeup appointment with Sephora and surfing the web for a last minute outfit. I wanted something tasteful but not too over the top.
I'd spend majority of that morning staring at Patrick's Facebook page wondering if I was making the right decision.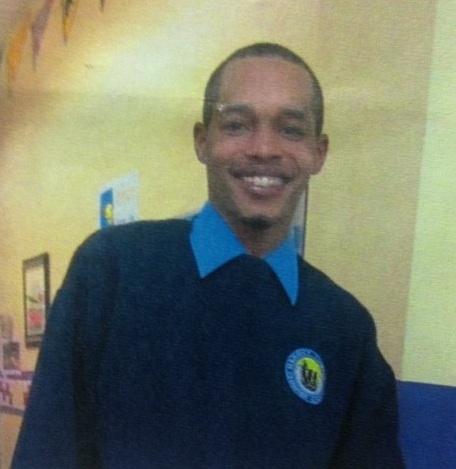 As I gathered my thoughts and began planning out my day, I consulted the opinion of my closest friend Victoria and my mother as to what I should do? They both informed me that it was only a date, and we were not too far into it to turn back and remain just friends. With the bit of courage I was given, I mustered myself out of bed, and began getting ready to find an outfit. I left my house early that afternoon smiling at how beautiful it was outside. I smiled as I walked to the train station, no phone call, no headphones blasting my favorite tunes. Just life. At that moment on June 30, I knew what the meaning behind feeling high on life felt and I was experiencing it. As I continued my walk to the train station, I felt like a junkie experiencing his first high. I floated as I walked and my dress bounced as I smiled. Along my walk I bumped into a close friend of mine, Terrance. He was older than I, and had just had his second child. He'd watch me grow up and constantly reminded me every chance he got to stay on the right path. I would always say to myself how someone who has such a rough exterior could be so optimistic and wise. Terrance always praised me; it was as if he worshipped the ground I walked on. He would always tell my mother if he was younger, I'd be his girlfriend. It meant a lot to me that he was so courageous enough to stand up to my mother. No one had ever stood up to her because of her unsociable attitude.
Upon seeing me, we spoke for almost an hour. We laughed, we joked and we caught each other up on our lives. Terrance shared the good news that he had just had a son and showed photos. At that instant, I began questioning how I felt about him. I was happy that he was fortunate enough to have two children but I guess a part of me always wanted that life he told my mother, a part of me wanted to be with him. I continued our conversation a little longer than I began my day of prepping for the night. I found the perfect simple, floral summer dress in my favorite boutique located in Soho; all of the women were flattered as my exiting the fitting room gave the girls a peek at what the night had in store for me.
I left Mustique boutique excited about my purchase and began getting ready for my makeup. My favorite makeup artist Wilma has "beat my face" for years when it comes to special events, and even if our date had been a complete flop, I figured Patrick was worth the special occasion.
I arrived back in the Bronx with just enough time to quickly shower and get ready. I checked myself over a few more times in the mirror as I made my way out the door. This time as I walked the streets of Burnside Avenue, I looked troubled, confused and probably disheveled. Anything that could go wrong during a date came to mind, just as I pursued these troubling thoughts further, Terrance snapped me back into reality.
"Where do you think you're going dressed like that, little mama?' he said with a huge grin plastered across his face."
"I'm going out my love. Try not to miss me too much," I said to create an even bigger grin across his face.
"You look beautiful, little mama. Be careful out there," he said as we hugged and I began walking down the block.
Within seconds I heard a huge ringing sound that I would never forget and always be haunted by. At first, I thought my nerves had caught up with me and I was hearing things, until I realized the crowd of people running in my direction. Something told me not to turn around. I tried not to, but something made me. My neck felt as if it weighed a ton. It felt as if I had a stiff neck and needed the assistance of my body to fully turn around. As I did I saw him, Terrance was lying on the ground face down in a pool of his own blood.
I froze as if I was playing a game of freeze tag for a grand prize of a million dollars. I couldn't move and I couldn't grasp a hold of what I was looking at, what seemed like a lifetime was merely a few seconds, and before my brain can tell my body to move, a man had whisked me over his shoulders and began running us both to safety. I had never seen the man in my life, and have never seen him again to this day. I couldn't cry. I couldn't blink. I couldn't do anything.
I was an infant who had just been born, trying to understand life.
Before I can understand what was going on, I was inside of a McDonald's on lock down. Men, women and children were all inside trying to grasp a hold of what had just happened.
"Nah, it wasn't Terrance. I had just saw him." I kept singing this tune in my head until the police and detectives arrived on the scene and allowed us to leave.
I tried retracing my steps but the block had been closed off and the body had been taken away in the ambulance. Moments later, Terrance's father had arrived at the scene. I wanted so badly for him to say this is so sad and how I felt bad for that boy's parents, but instead his father drove his truck straight into the Chinese store where Terrance had been shot in front of.
Police, detectives and local bystanders had to sedate him. They tried their best to calm him down but he was already too far gone. In the blink of an eye, I had lost a close friend that I had admired.
It didn't register to me that he was gone. I lied to myself. I lied until my mother was able to reach me and console me. It wasn't until I awoke the next morning to the daily newspaper reporting the 21 deaths the day prior. Scrolling down the list of the deceased, in big bold letters:
Terrance Davis, 24, found shot to death the day before his birthday.
I cried for hours. I couldn't believe how fast it all came to me but within that moment I knew I had witness my friend's death not even 24 hours ago. I knew I would never see him again and that someone had killed him. I dug into my memory as badly as I wanted to quickly forget that this had happened. I wanted to know if I could visualize the faces that were surrounding us when this tragedy took place. Thinking of it all only made me feel sick to my stomach. I couldn't believe that I had witnessed such a horrible crime, and had no idea and no answers as to what had actually happened.
My close friend was killed, and at that moment, his killer was still out there. Unbeknownst to me at the time, the assailant would be shot and killed  only a month later.
I tried forming words together to gain a story of what had happened but it was like an episode out of the Twilight Zone. None of it made sense. His killer was a young black male who had so much life to live but chose to end someone else. Terrance had only one encounter with his killer, and that was all it took for him to give Terrance a death sentence. Black on black crime has become a plague amongst the African American community..We have single handily wiped our race off of this planet due to stupidity.
As i tried to make sense of all that had happened, I was given tons of support from Patrick. Although, he was left at 34th street with no expectation on why I had stood him up for our date, he later understood all that had happen and stuck by my side.
I couldn't delete Terrance's number. I still can't. I couldn't delete his Facebook or Instagram account after that either. It that would make it real and delete his existence. I felt that by seeing his photos it would help soothe the lies I told myself to maintain sanity.
I showed my respects at his wake, which had to be the hardest thing I've ever done. His body looked so lifeless and his makeup was a horrible choice. His eyes were closed, but I could see his thoughts. He was at peace. His mother, his father, his children, and his friends and family were all gathered together to say their final goodbyes.
As I cried alone in a corner, I saw his father sitting at the bottom of his casket. He wouldn't move, he wouldn't budge. It was as if to say goodbye to Terrance, you were saying goodbye to him as well. He saw me through the crowd as I approached him.
"My son always wanted you. You were his dream girl."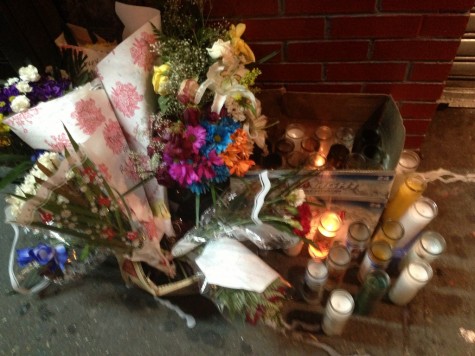 Terrance Sr. stared at me as I looked at my feet, too afraid to look a man in the eyes who had just lost his son. I responded to him with a simple, "I wanted him too," and what no one else can give him, I did.
Terrance Sr. began to smile. "You would have been the perfect girl for him. I swear, my son loved you."
At that moment we both looked into the casket, smiling and crying. It was the hardest thing I ever had to do in my life – saying goodbye to a man who could have been the love of my life.
"Be careful out there" is the last words I heard him say before I heard the gunshots. I didn't turn around. I didn't think I needed to.