New Mall Gives Students Fresh Outlet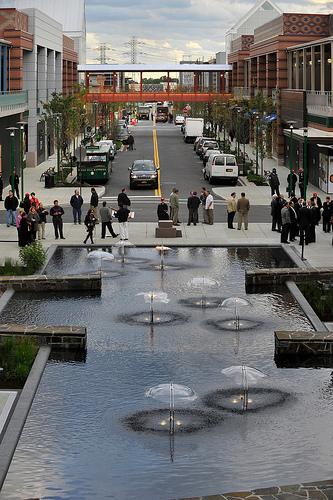 Ten minutes away from Mercy College, off of the New York State Thruway87, a new mall has emerged.
The Ridge Hill Village, located in Yonkers, opened its doors to the public in October of 2011.
Yet a majority of Mercy students are not even aware of its existence.
The mall spans across 84.1 acres and it will include 1.3 million square feet once construction is complete. The Ridge Hill Village is not yet complete. The mall is expecting more stores and restaurants to open in 2012. Currently, it is an outdoor mall that provides trolley service at each bus pick up to take shoppers to every part of the mall.
The infrastructure of the mall is pedestrian friendly. It has a town square and a children's play area. The sidewalks are wide and most intersections have a traffic light, say the mall's designers.
The clothing store, Lord & Taylor is expected to open in March 2012. It will be the first, new full line store to open since the landmark store opened in Virginia in 2001. To provide even more to its customers, Lord & Taylor will offer valet parking outside of the store.
"Well right now the mall is easy to do security at. There isn't much traffic coming in and out of here. Once the word gets around, I'm sure I'll have a lot to patrol around here," security officer Michael Burns.
The Village is also expecting LA Fitness, Brio Tuscan (Italian restaurant), and Havana Central (the first restaurant to open outside of Manhattan).
As of right now, the Ridge Hill Village has an H&M, L.L Bean, Old Navy, Orvis, Sephora, REI, Dick's Sporting Goods, Yard House, Guitar Center and Whole Foods.
The Village is also home to the Cheesecake Factory and Texas de Brazil.
"Yonkers already had Cross County Mall but Ridge Hill Village offers a more family oriented feeling. I bring my wife and kids up here all the time. My wife already loves this place. Texas de Brazil is her favorite restaurant now. Not a good thing for my wallet," said Burns.
National Amusements Cinema also has a home at the Village. Inside of the move theater there is a restaurant, bar and children's playroom. There is something for everyone.
But will this new mall attract patronage from Mercy College?
Most students have not even heard of the new mall. Some were interested in a new spot to escape to.
"I never even heard of the mall being built. But I think it definitely will encourage students to stay more. It will finally give students activities to do on the weekend. As of right now this area is far too boring and with this being a dry campus, it would definitely give the students of 21 to have some nightlife," said Mike Barber, senior media studies major..
The mall provides no transportation by train or bus. Only by car, so it would only be accessible to students with a car.
"I wouldn't spend all my weekends here now, but it's something new that I will consider I can't wait to see what new things will happen at the mall," said senior Aida Hy, marketing major.
Inside of the Ridge Hill Village, there is also West Med Medical group. The medical facility offers primary and specialty care. An urgent care center is also available in facility. The medical center opened in July 2011. Since opening this facility, West Med Medical now has three of the largest medical centers in Westchester County.
The plans for the Ridge Hill Village were made in hopes to create more jobs for the Yonkers area. "The project will serve to invigorate the greater Westchester area bringing local jobs and tax revenue at a time when they are greatly needed." said Andy Silberfein, executive vice president and director of retail and fiance for FCRC. "We are proud to have partnered with Yonkers Workforce Development to connect people with retailers and jobs to promote hiring from the local workforce."
The Ridge Hill Village is expected to provide a major increase in the local economy. It will add 4,000 full-time jobs and 5,500 construction jobs. An estimated annual sales tax revenue will total $24.2 million.
Leave a Comment
About the Contributor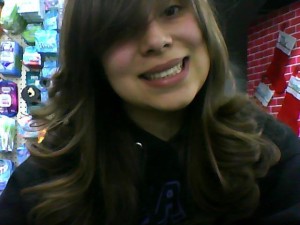 Rebecca Espinosa, Staff Writer
Rebecca Espinosa is a senior media studies major. She has been a staff writer for the Impact but was then promoted to Online Editor. She loves to write...