Updating Archaic Power Grids
After Hurricane Sandy, many of us know the frustration of being without power. During the aftermath it's pretty clear that many of the power companies dropped the ball and failed to provide satisfactory service to its consumers. Energy companies seem to have many of us over a barrel – if you're unsatisfied with your power company there are not many alternatives for consumers.
Most of the power lines in New York State are overhead power lines rather than underground. Power outages are usually caused by power lines that have been knocked down by trees.  According to a study by SCE&G, a power company based in the south, underground power lines reduce power outages by 50 percent. Underground power lines do have their disadvantages, if there was a power outage, customers would have to wait even longer for their service to be restored due to the difficulty of repair. Many New Yorkers already had to deal with weeks of lost power and underground lines are not indestructible.
Overhead power lines last longer than underground ones and have been found to be more reliable for a longer period of time.  The cost to bury current overhead systems would be tremendous costing around $20 billion just for New York City, a cost that would surely be higher than proposed.  After Hurricane Sandy, some politicians are using the aftermath as a move in their game of political chess feeding off the fear and frustration of the victims. City council member Christine Quinn, who plans to run for mayor, is suggesting that power companies be forced to place their power system underground. Quinn stated in the media, "Clearly we need to strengthen our infrastructure to prepare us for the effects of climate change, particularly as we rebuild in areas devastated by Sandy."
Mayor Bloomberg responded by saying, "I don't know where the money would come from – buried wires are a very expensive thing."
One factor over looked by Christine Quinn is the fact that if these underground power line tunnels flood it could take months to restore power. A bill that would force utility companies to spend that kind of money to modify their current overhead system would trickle down to the consumer in the form of higher taxes and rate hikes.
Another option, according to Government Technology Information Services, that can potentially prevent mass power outages is Smart Grids and Microgrids. Smart Grids are digital technologies that aim to work with existing power infrastructures making them more reliable by wiring them to a network containing sensors and controls. The technology aims to create a self healing system that would pinpoint and isolate service disturbances preventing blackouts according to John Mcdonald director of technical strategy and policy development at GE Digital Energy. Microgrids can also be beneficial to mitigating power outages due to their localization and independence that can connect and disconnect from the main electrical system. The benefit to smart grids and microgrids are the fact that they can be implemented over time without a complete grid overhaul therefore the cost is significantly lower than replacing overhead power lines. Smart systems have been shown to work; the system was adopted by the Maryland campus of the FDA and General Services Administration during both Hurricane Irene and Sandy, the system was able to isolate itself from the main power source and maintain power while the main system was down. Mcdonald admits that although the cause of power outages can be diminished by implicating such technology there must still be human response because of the complicated nature of the system.
"The system is so complex that if it requires a human to be in the loop, you are not going to be able to react quickly in a storm type of condition," he continued. "There are too many things going on simultaneously for humans to keep up with it." Funding for the advancement of Smart Grids was backed by President Obama in 2009 via the stimulus package to the tune of $3.4 billion which was matched by "private-sector resources which brought the total to $7.8 billion." Still significantly less than the $20-50 billion it would cost to overhaul the current overhead system. Con Edison is currently working on plans to begin building smart grids in the near future. In 2009 they tested the system in a neighborhood in Queens for only $6 million whose success allowed for funding to reach $400 million  to create a larger scale project. Governor Cuomo has supported and called for the upgrade to New York's electrical power system.
There will be an Advanced Energy Conference on April 30 through May 1 in 2013, and the conference welcomes colleges and universities. If you are interested in going, form a group and inform the event planners at Mercy College that you are interested.
Leave a Comment
About the Contributor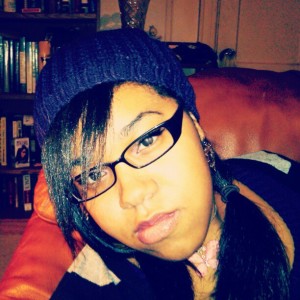 Sasha Majette, Senior Editor
Sasha Majette is a senior studying health science. She is a self proclaimed technology enthusiast and her hobbies include video games, digital art and...