Breeze Through the Holidays on Good Will and Good Fun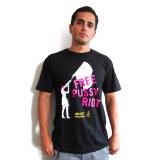 The holidays can be wonderful and stressful at the same time. Buying the perfect gifts, fighting traffic, battling crowds at the airport, and consuming untold amounts of high-calorie holiday cheer can all take their toll on even the most festive holiday enthusiasts. Riding on the wave of goodwill that has evolved since Hurricane Sandy, below are some suggestions for gifts that can please the  most fickle relative, while benefitting those in need at the same time. And for people who want to celebrate New Year's Eve while still maintaining the dignity that tends to dissolve in the face of stomping crowds or too much champagne, follow the list of alternative ways to welcome 2013.
Gifts that benefit charity:
Amnesty International
A jailed political activist in China, the battle for women's rights in Afghanistan, or fighting to abolish the death penalty in United States' prisons. These are some of the causes that you will contribute to by purchasing your holiday gift from Amnesty International, the leading human rights organization that fights for justice and equality around the world. The gifts are guaranteed to be ethical and sweatshop free, and 100% of every purchase supports Amnesty's mission. Choose from a wide selection of T-Shirts, tote bags, and accessories, including handmade jewelry from around the world.  http://shop.amnestyusa.org/
HELP INK
HELP INK is a hip artist collective that sells posters, mounted prints, t-shirts, and stationary, and donates at least 40 percent of every sale to a specified charity. The charity is chosen by the folks at HELP INK, but they are open to suggestions of organizations you'd like to see receive help. Click on the item you want to buy and an explanation of the charity will appear. Proceeds from recent artwork have gone to Smile Train, which repairs cleft palates of children in developing nations, and All Hands Volunteers, who provide support to communities in need, including areas hit by Hurricane Sandy. http://helpink.org/about
ASPCA
There are animal lovers, and then there are pet "parents." The latter type would be thrilled to receive a gift whose purchase supports the ASPCA's mission to rescue and find caring homes for abused animals. Choose from items like a dog or cat imprinted mug, T-shirt or tote bag, or jewelry bearing adorable paw imprints. http://www.aspcaonlinestore.com/
UNICEF
Who can resist this United Nations program that has been rescuing and providing aid to children around the world since 1946? UNICEF may be one of the most deserving non-profits in the world, since it fights for the most vulnerable victims of all, and has always been on the front lines whether rescuing child soldiers or modifying schools around the world so children with disabilities receive the education they deserve. UNICEF's online store includes gifts for all ages, so you can shop for the little kids in your life, as well as the adults.  https://www.shopcardsandgifts.unicefusa.org/
Alternative New Year's Eve Celebrations
If you live anywhere near the proximity of New York City, chances are that a good number of you will courageously insist that it is the only place to be on the eve of any New Year. If so, avoid Times Square entirely, and the million or more corralled partyers who are jammed into midtown Manhattan. The city offers plenty of other alternatives.
Emerald Nuts Midnight Run
For a different kind of New York City revelry, join this 4-mile race around Central Park, accompanied by fireworks at the stroke of midnight. For maximum partying, arrive around 10 p.m., in time for the dancing and costume parade, and feel free to participate by wearing your own costume. Entry fee is $60. www.nyrr.org.
Brooklyn Bridge Walk
Take a walk on the iconic landmark in order to view fireworks in New York Harbor at midnight. As with anything free in the city, it will be crowded, so consider getting spot a few hours early. The Brooklyn Bridge promises a stellar viewing point of New York's beautiful skyline. You can also join a guided tour which promises to teach you little known facts about the famous bridge. Tour: $50 or save $10 by prepaying by credit card for $40.
New Year's Eve Bike Ride
Bicycle or skate your way into 2013 at this 14th annual NYC event. The group meets at Washington Square Park and the ride ends at Belvedere Castle in Central Park with fireworks, dancing, and noisemakers. Participants are encouraged to decorate their bikes, and dress festive.  FREE—but bring food and drinks to share. http://times-up.org/
And, finally, sometimes we just want to think so wildly different from everyone else that we actually consider staying in for the evening. If so…
Walking Dead Marathon
This may be just the salve that's needed in the wake of the mid-season finale that recently aired, leaving a desolate gap of time until the episodes pick up again. Whether you are a devoted fan or a casual viewer, now is the time to catch up on all the bloody details of life after a zombie apocalypse. The Walking Dead follows the lives of a band of survivors after the worst has happened—an incurable virus overtakes mankind, leaving survivors to fend off flesh eating zombies, as well as other humans trying to survive in a now lawless world. The marathon begins on AMC on December 31 at 9:00 a.m. and airs continually until 4:00 a.m. on January 2. New episodes will return to AMC in February 2013.
Happy Holidays!
Leave a Comment
About the Contributor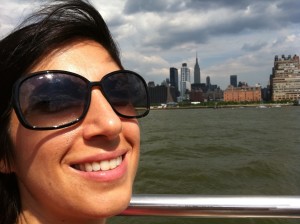 Michele DeBella, Impact Staff
Michele DeBella is a journalism major who loves to discover the interesting stories in people around the world. After more than ten years of living a nomadic...