Six New Scholarships For Students
Students who need extra tuition money or those who are going to college for the first time can apply for  six new scholarships this year.
Some of the scholarships focus on arts and design majors, agricultural studies,  and English and creative writing majors.
The scholarships that are being created in these fields of study are called, Adobe's Photoshop and Flash Scholarship: Adobe Youth Voice Program. National Future Farmers of America or FFA has created the National FFA Foundation Growing Scholars Program. DoSomething.org is planning to create a "The Craziest Thing I Did to Save Money" Scholarship.
Adobe Youth Voice Program has been an ongoing scholarship since 2006. This scholarship provides digital creative tools for students who are exploring video, wed development, animation and design.
Adobe Software Company said $1 million will be awarded tho those living in underserved communities and who intend to pursue education leading to a career in a creative field through the Adobe Creativity Scholarship.
Students who are studying agricultural or are farmers, they can apply for National FFA Foundation Growing Scholars Program. FFA members who are college students or high school seniors will be eligible for awards.
The National FFA scholarship and Adobe Youth Voice Program are accepting applications this spring.
DoSomething.org has a fun and creative why to earn scholarship money. The website is conducting a contest which is called the craziest thing I did to save money. To apply first a student should connect with DoSomething.org through Facebook. Then the student uploads his or her story and photos detailing the craziest thing that they have done to save money. The winner will receive $4,000.
Mercy College's Scholarship Programs can be a benefit for incoming freshmen, transfer students and undergraduates.
Some of Mercy's Scholarships are Mercy College's Assistance Grant, Trustees Scholarship for freshmen and Trustees Scholarship for transfers. The Assistance Grant Scholarship is for students who are offered need-based tuition grants for federal and state aid or FAFSA may apply. This scholarship is based on the estimated family contribution of a full time student. Students who receive non-need based grants cannot apply.
Trustees Scholarships for freshmen are awards given to outstanding entering freshmen students who had graduated high school with an average of 87 or higher. The scholarship awards are renewable for the student as long as they meet the conditions of the award.
Trustees Scholarships for transfer students are given to outstanding entering transfer students who have a cumulative GPA of 3.7 or above, and an Associate's Degree. These scholarships are also renewable as long as the student meets the conditions and retains the award.
For more information about Mercy College's Scholarship Program, go to Mercy College.edu/Scholarships.
Leave a Comment
About the Contributor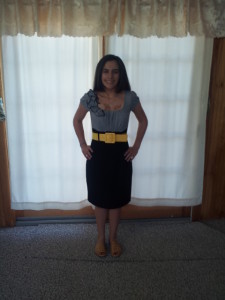 Molly Stazzone, Impact Staff
Molly Stazzone is a transfer student at Mercy College. Molly is a senior studying Journalism and Communications. She has interned at Westchester Magazine...