Playstation 4, Not A Game to Sony
Playstation 4 Gamers have anticipated the new console and after months of speculation, the official announcements have replaced anticipation with apprehension.
Gamers are concerned, but remain excited about some of the decisions by Sony Computer Entertainment. The unit is expected to be available for the holidays.
Sony is trying to once again reinvent the gaming console by adding and removing some big features in PS4.One concern of gamers is that PS4 would block used games. Many blame the popularity of used games for the hit to the gaming market. Retailers such as GameStop specialize in selling used games at half the cost, buying them directly from consumers instead of publishers. Sony officially announced that they would not exclusively block used games; however, they would allow publishers to do so. To combat this issue many publishers have begun to allow consumers to buy games digitally which will counteract the used game profitability. Another concern of gamers is that the new PS4 will not have the ability to play PS3 or older generation games, to make amends Sony has agreed to move as many games as they can to a cloud-based system. The price point is currently being speculated upon, and many are saying that Sony wants to keep the price competitive. The system will not support DualShock 3 to the disappointment of fans, and Sony will most likely only package one DualShock 4 with the system. The new features of DualShock 4 will presumably make it more expensive than most controllers on the market.
There are many official features that gamers are excited about. PS4 will have cloud functionality for all of its games, along with remote access of non-camera based games from PS Vita. PS4 will also have the ability to resume game-play with no start up time right from the point when the system was shut off. This functionality which many are calling an "instant auto save" is a feature invaluable to gamers. Online gaming will be more similar to the Xbox in the sense that cross-game chatting will be available.
The PS4 controller is a source of a lot of the excitement; the DualShock 4 will feature a touchpad and be able to be charged while PS4 is on stand-by. The controller also has a share button, speakers, and a light-bar which will change colors as a way to identify players during side by side game play. To keep up with the times, Playstation is also planning on creating a Playstation app for android and iOS. PS4 will also support 3D and 4K video formats but support for games is unclear at this point. It will also retain the ability to play Blu-Ray and DVD format discs. Finally, PS4 will also have a multitasking functionality that will allow for users to pause the game and use other apps such as web browsing.
Specifications for the PS4 include an 8 core processor and a high end 8GB GDDR5 (Graphics Double Data Rate, version 5) unified memory.  Playstation Network remains with Bluetooth and wireless capabilities. Storage Capacity has yet to be announced.
The Playstation was released back in 1994 and sold more than 100 million units; with over 1,300 games produced for the console. On March 4, 2000 a new generation of gamers were created with the release of Playstation 2. At the time one of the most exciting features of the new console was the ability for it to play original Playstation games. The Playstation 2 was revolutionary because of its internet capabilities, composite video and its 64-bit Emotion Engine CPU. By the end of its life, Playstation 2 sold more than 17 million consoles and had become the platform for more than 1,800 games. Playstation 3 was released on Nov. 11, 2006. and like its predecessors, became an incredible success selling more than 70 million consoles. Early generation Playstation 3 units retained the ability to play both PS1 and PS2 games. After the gaming market took a hit with the popularity of Xbox 360 and PS2, Sony decided to backpedal a bit and remove the ability to play old games on the console. Now with the upcoming release of PS4, gamers worry that the feature will remain retired and all of their old games will be unplayable.
Many argue that this is the worst possible decision on Sony's part.
"It's kind of like they are kicking the consumer. I spent money on the older games and you're going to charge me the price of a new console before I can play any new games," said Sanjay, computer science major. "It's seems unfair, but in all honestly I'm probably going to buy the new one anyway."
View Comments (1)
About the Contributor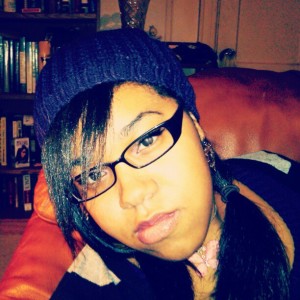 Sasha Majette, Senior Editor
Sasha Majette is a senior studying health science. She is a self proclaimed technology enthusiast and her hobbies include video games, digital art and...