Opioids: An Epidemic Plaguing Westchester County
"There's no discrimination on age, race, religion, anything. Some people become addicted by getting prescribed regular medication, like pain killers. It goes into heroin," said Sean Hagan, a sergeant in the Greenburgh Drug and Alcohol Task Force, of the far reaches of addiction to opioids that have entered into the lives of many communities across Westchester County.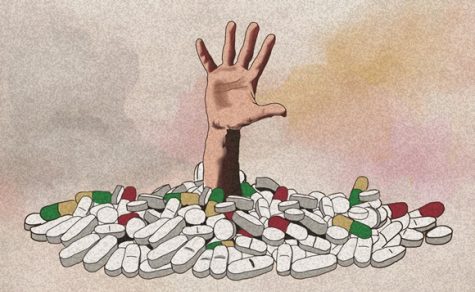 This addiction has changed the lives of not only the 124 people who died from opioid addiction last year in Westchester, but their families, communities, and local governments. Those left behind to respond to the crisis stepped up with new resources and took on an industry, while a mother who launched a non-profit after the death of her son has joined with a county executive in launching a lawsuit against companies he said need to make "a reparation payment" for the costs and resources spent to address a growing crisis.
The Task Force
"What they were doing as doctors was taking the overdose victims into the hospital, treating them, stabilizing them, getting them out of their high, and just releasing them. Nobody was coming in and speaking to them," Hagan retold of the concerns an emergency room doctor expressed at a recent meeting of the Westchester County Opioid Response Initiative (ORI).
The initiative, started last year in Westchester County, has addressed an opioid crisis that killed over 64,000 people in 2016 and 124 in Westchester County alone. The crisis has left officials responsible for the community to find solutions for an issue that has a grip on every community.
Two years ago, the Greenburgh Police Force started equipping nearly every officer with Narcan, a rapid effect medication to reverse victims who stopped breathing from overdosing on opioids. The Greenburgh Drug and Alcohol Task Force was formed in 2002 and today comprises of several towns along the Hudson River from Hastings-on-Hudson to Sleepy Hollow and other towns to the east.
The force comprised of detectives and police officers who start their day comparing information they've gathered on who may be dealing drugs or buying them, before heading out to investigate further. The investigation starting with a drug user "goes higher" to locating a drug dealer and further on up the chain of selling.
It is a type of casework not confined to a 9 a.m. to 5 p.m. schedule, but rather rotating shifts working days, evenings, and nights. Hagan summarized, "Every day is a different day.""
What remains the same are the opioid users and their families they encounter. Hagan, his fellow officers, and emergency medical service responders may treat someone overdosing who they've hit with Narcan three or four times before. "There have been [situations] where you've had same person hit twice in one day hit with Narcan," Hagan said as he paused his words. "It's the way it is."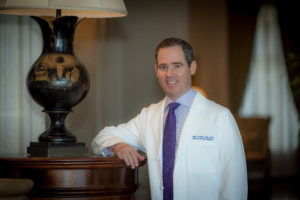 "They may lose their job. Their lives are just completely preoccupied with getting that particular drug so they can create that euphoria," Dr. Paul Christo, an associate professor in the Division of Pain Medicine at John Hopkins University School of Medicine and author of Aches and Gains: A Comprehensive Guide to Overcoming Your Pain. He infers that heroin's ability to create euphoria and act as a pain reducer I fs what contributes to the link between the two opioids of prescription pills and heroin.
"A whole disease process here that affects [the addict's] life completely," Christo mentions. Hagan touches on the same sentiment by adding the toll on the addict's family.
When the prescription refills runout, they could turn to dealers for pills, but the expensive cost is what pushes them to heroin where one gram can go for $10. Yet, without an income from a job, the addict can potentially commit robbery or shoplifting to pay. "Some of the kids steal from their mother's purse and the effect on the families is more than probably it is on the actual addicts," Hagan said of one potential hardship families of drug users and addicts deal with.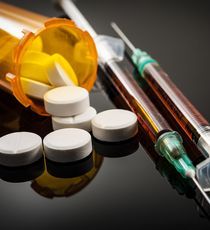 Family members may try to throw out the drugs if their loved one overdoses in fear they will be arrested. Hagan stern in his explanation they will not arrest anyone because of the Good Samaritan Law, so those overdosing or someone witnessing it does not fear arrest when calling 911 for medical attention. "If we go to somewhere where someone overdosed… They are taken to the hospital for medical treatment," Hagan clarified.
However, what Hagan and others on the task force can do is limited. They try to assist the families with information on rehabilitation services and resources, but it is the user that has to check themselves in.
"Unfortunately, we can't force them in," Hagan said of the situation. Beds at rehabilitation centers may all be booked, leaving the families to continue shouldering the responsibility of trying to care for their loved one. "You can't handcuff yourself to them," Hagan stated. The instability he witnesses the families go through is what makes him feel most for them.
He has witnessed the happiness that comes to the families when their loved one go clean, as well as, the heartache when several weeks later they resume using drugs after seeing an old friend who uses or are triggered by stress. "It's a fatal dose for them."
Hagan laments, "they feel guilty that they didn't succeed in saving their loved one."
The Advocate
Harris Marquesano was alone in a hotel in Florida in October of 2013 after living several weeks on the streets because of his exit from the sober living facility he was residing at. Unable to handle another night on the street, he once again tried to detox from the addiction he had struggled with for several years.
He died of an accidental overdose less than 48 hours after being alone in the hotel room after years of supervision with his conditions. It was after those two short days that his mother, Stephanie Marquesano, was filled with an overwhelming amount of regret.
"Placing him in a hotel alone. What did they think was going to happen."
Harris Marquesano was diagnosed with anxiety disorder at only age three, which then followed a troubling diagnosis of ADHD in eighth grade, which led to his first experience with substances and resulted in experimentation with marijuana.
The psychologist he was seeing at the time knew he was involved with marijuana but brushed it off as merely a normal teenager phase. It was only after a few months that the psychologist noticed his behavior was becoming more strange than expected and alerted Marquesano and her husband of Harris' evolving behavior. The psychologist then decided to end Harris' treatment, leaving Marquesano and her husband dazed and confused.
"What we learned fairly quickly was that it impacted his behavior. Harris looked like he was having psychotic episodes. He was getting in a lot of trouble at school," Marquesano expressed.
Marquesano then decided to resign from her position on the school board to homeschool Harris until the end of eighth grade. After exposing her son to a psychologist that didn't do much to help him, she says, she found an alternative care provider and switched to a psychiatrist.
"There was no moment where the psychologist said "oh I made a mistake, this is bigger than I thought," Marquesano indicated.
While meeting with the talk therapist through ninth and tenth grade, Harris was prescribed medication for the first time, and Marquesano saw hope for her son's future as his behavior was drastically improving.
Harris became interested in sports again and flourished in soccer – a time when the Marquesano family felt they could breathe again. Soon after, Harris felt he had such a drastic improvement, that he expressed he no longer wanted to take the medication.
Yet, once the eleventh grade pressures of SATs and college decisions approached, the anxiety slowly crept back into Harris' life as if it were patiently waiting to gain control of his mind just like old times.
Marquesano feels that moment was when she realized it was "game over."
During her son's senior year, Marquesano specifically recalled it was the day after St. Patrick's Day, when massive changes were made by sending Harris to an out-patient rehabilitation center.
Harris died at 19 years old on a Wednesday and his funeral was the following Sunday. With no hesitation between those days, Marquesano created The Harris Project.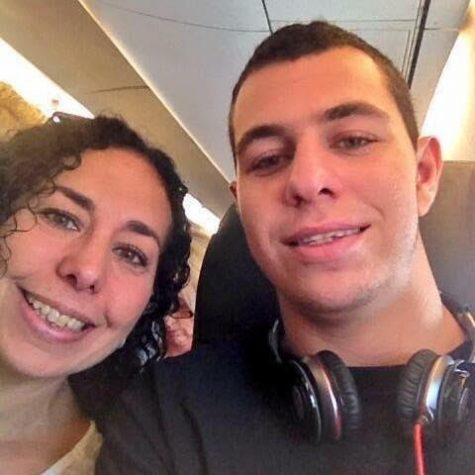 Commonly, when a tragic death occurs, people tend to come together. Stephanie often wondered where to donate, but didn't have a working organization in mind, so she created her own.
The Harris Project, the only co-occurring disorder non-profit organization in the country, was launched at Harris' funeral in 2013. Marquesano's two main focuses of The Harris Project are prevention and integrated treatment.
The treatment plans that were given to Harris stated they were co-occurring capable but still failed him. Marquesano is now creating a treatment model to assist individuals with mental health issues along with substance abuse as most models tend to focus on one disability more than the other.
Each state decides how to spend their mental health and substance use dollars. New York has two agencies that are involved, the Office of Mental Health, and the Office of Alcohol and Substance Abuse Services. According to Marquesano, if an individual is a part of the OMH program and is also a substance abuser, they are immediately transferred to the ASAS program which also results in the ending of their mental health treatment.
She then partnered with Student Assistance Services, an alcohol treatment center in Tarrytown, which allowed her to progress in the prevention aspect of the organization's goals. She piloted her CODA (Co-occurring disorder awareness) program in 16 high schools last year.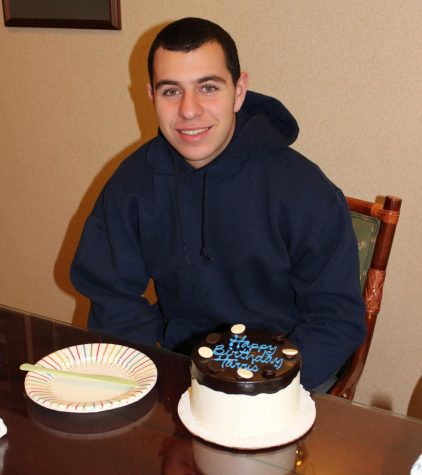 The CODA day now takes place on Harris' birthday, April 8, along with CODA week around that same timeframe.
In the meantime, Marquesano continues to spread awareness through school presentations and has even resulted in some schools creating their own CODA clubs.
When elected as a member of the New York State based committee, the Regional Planning Consortium, she was granted the position of the Peer Family Youth Advocate. She brought in her expert Dr. Ken Minkoff from California, as a way to further kickstart her proper treatment plan into legal hands.
In late 2017, Marquesano and Second Deputy Commissioner Michael Orth created the Co-Occurring Systems of Care Committee. As co-chair, Marquesano promotes three areas of focus which are prevention, community engagement and promotion, along with licensing and regulatory plus training.
"Now, there's a real commitment county-wide in engaging all of our partners, agencies, providers, and community-based organizations around this topic of integrated treatment," expressed Marquesano, "and this is a system transformation."
All 55 Westchester County high schools will be celebrating CODA week this year. With proper funding, Marquesano's goal is that CODA becomes a nine month school year sustainable program. This includes being tied with national activity campaigns, organizing health fair booths, running panels with qualified speakers.
"This will help really empower young people to be change makers," stated Marquesano.
She hopes of spreading awareness to schools that may not have even heard of her before during CODA week, by also having five days of school announcements, along with true and false games to spread her message more easily.
Although there may be the stigma against parents who lose their children, that they are constantly in grief, Marquesano feels her commitment to advocacy is much less difficult than expected because Harris is with her all the time.
"As an advocate and someone who is truly living a nightmare, the silver lining for me is that I live in Westchester County where there is much support for turning the tide on this epidemic and changing outcomes through innovative solutions," stated Marquesano at Westchester County's opioid lawsuit press conference on Feb. 6.
The County Officials
"We have an epidemic that is understood by everyone involved in the healthcare field, the police and law enforcement field, and those of us everyday residents and neighbors," Westchester County Executive George Latimer said at the start of his announcement in early February that the county would sue over thirty pharmaceutical companies.
Latimer mentioned the death of his next door neighbor's son "two Christmases ago" to a drug overdose. Marquesano stood behind him to his right staring past him as he continued his remarks, "We believe when we look at the record of 124 opioid deaths in Westchester County in 2016 that this is the right move for us to make. We believe we are on the side of right."
There was a unanimous vote by county lawmakers to launch a lawsuit against over thirty pharmaceutical distributors and manufacturers. The lawsuit filed by the county repeatedly assails the pharmaceutical companies for deceptive marketing, training sales force to mislead, and questionable distribution of information about their product's addiction risks.
The lawsuit alleges that Endo, a pharmaceutical company, trained its sales force to mislead physicians that, "Endo opioids had a lower potential for abuse," even though, "its impact on abuse/misuse ha[d] not been established for Opana ER." The lawsuit further states the company's target marketing to physicians led to the ability of 10 percent of physicians it marketed to recall this claim without assistance, despite Opana ER classification as a drug with "high potential for abuse."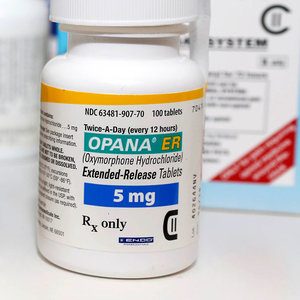 Allergan, formerly Actavis, a pharmaceutical company based in Ireland, is alleged to have used speakers or "physicians whom Actavis recruited to market opioids to their peers," to increase Kadian prescriptions, a morphine opioid medication which when misused can cause shallow breathing and passing out. Allergan's speaker training was similar to Endo in that it downplayed the risk of addiction.
The pharmaceutical companies' tactics, "have cost [Westchester county] money in trying to respond to what comes out of that addictive process and that is the basis for the lawsuit," Latimer said during an interview with The Impact News. He suggested the companies set aside a percentage of their profits towards the "social costs" their products caused.
"We're not the national government, not that this national government is going to take any action," Latimer's said. Westchester County is not the sole county taking action, but one of over 50 counties in New York state and 250 states, counties, and cities across the country.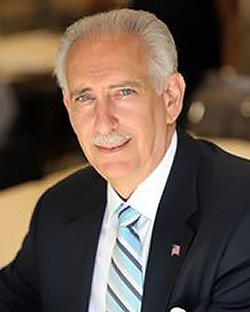 District Attorney Anthony A. Scarpino, Jr, is working in his position's capacity to divert those who have committed an offense due to their drug addiction from incarceration to community-based supervision. "Jails are not really the location to get drug rehabilitation," Scarpino said.
He applies the same principle to youth who have a run in the law by shifting them from the criminal justice system to a "non-criminal type of environment" that allows the charges dropped if they complete drug rehabilitation. This is an action Scarpino said will allow them to still have the option to apply for student loans or enlist in the military, and not be saddled with the restrictions of a criminal conviction for the rest of their adult lives.
Scarpino has made a similar shift with having accidental overdoses treated as potential homicides. The change allows the investigation to identify the drugs and conduct community interviews to track down who is dealing the drugs that led to the overdose. As district attorney, he has continued the work of the Overdose Response Initiative (ORI), also known as the Opioid Response Initiative, to strengthen the providing of information to local law enforcement agencies to assist in investigations of opioids in their hometowns.
Under Scarpino, he has created a task force in which several prosecutors, investigators, and county police detectives assist towns that may not have the resources for larger drug investigations with surveillance and identifying dealers. He later referenced the increase of felony arrests for drug sales in the past year. Between Jan. 1 and March 22, there were 69 arrests in 2017, but in 2018, during the same period, there were 89 arrests.
The arrests are not the only thing rising. "The numbers are increasing as are overdoses. Narcan has helped pull some people out but not all," Scarpino said. "Its a national health crisis."
Leave a Comment
About the Contributors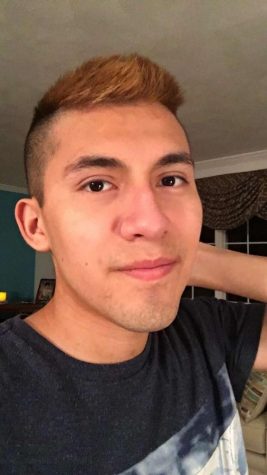 Matt Reich, Former Associate Editor
Matt Reich is a guy constantly on the go who can't let a minute go unused. Born in a city in Texas, raised in rural Connecticut, and now he's trying to...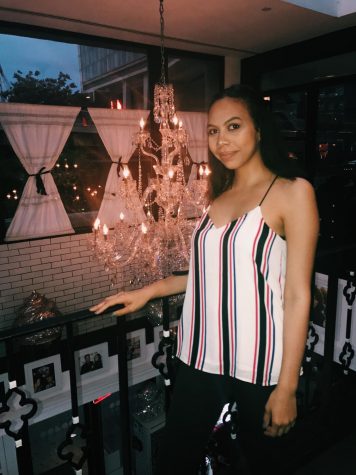 Nicole Acosta, Managing Editor
Nicole is from The Bronx and is a journalism major at Mercy College. Her hobbies include discovering new places to eat on a budget, photography, listening...