Mercy College Holds Very First Pride Day
Every year, Mercy College holds annual NOH8 photos towards the beginning of the fall semester for the students and faculty to show their support for the LGBTQ community. This year, they were held on October 3, and over a month later, Mercy College held their very first Pride Day!
The event was held from 12 PM until 4 PM on Friday, November 16th in the lecture lobby of Main Hall towards the cafeteria. For the first ever pride day, students were allowed to stop and purchase pride related stuff to show off their pride and their support for the LGBTQ community and also write down what they were proud to be, whether it relates to the LGBTQ community or not and write their name on another sheet of paper that states that they stand against bullying.
The very first Pride Parade was co-organized by a bisexual women. A month after the stonewall riots, Brenda Howard organized a liberation day march on Christopher Street in New York City of the year 1969 to commemorate the event. A year later, Brenda was credited with co-organizing the first Pride March, and with coming up with the idea to create a week long Pride Festival. When it comes to supporting the LBGTQ community, Mercy College is a big supporter.
A lot of students at the school stated that they are proud to be supporters of the LGBTQ community. Even though, some are not a part of the community, that does not stop them for showing their support for the community.
Sophomore health science major, Sylkia Coronado, stated "To me, everyone in the LGBTQ is unique but in a good way. I support them 100 percent. They just have a different mindset on life but that's an amazing trait to have, because who wants to be normal and boring?"
People in the LGBTQ community are unique individuals in their own way, some of them aren't very confident within themselves, but that isn't how they should be feeling, nobody should be feeling that way in general no matter if you are apart of the LGBTQ community or not.
Sylkia says that everyone in all communities should feel confident and comfortable within their own skin.
"They were born to be who they want to be, and coming out is just the beginning of a new chapter of revealing who they are. The community is full of great people and I don't treat them differently than anyone else. I treat them the way they want to be treated."
Every Thursday at Mercy College, The GlowUp Club, which is an acronym for Gay, Lesbian, or Whatever U Prefer, has a meeting to discuss events that they want to hold throughout the year to raise awareness for the community. While majority of the members are a part of the LGBTQ community, that does not mean that a supporter of the community can't be a part of the club. Support is key in the community and here at Mercy College, The GlowUp club is very big on supporting one another.
The purpose of the club is to educate, empower, and transform the minds of others who don't know much about the community, so even though one may not know a lot about the community, there is nothing wrong with that.
Sophomore business management major Nick Spies explained, "I choose to support the LGBTQ community because it doesn't matter whether you are gay, lesbian, bisexual or transgender. People make decisions for themselves and choose whatever makes them happy. People who disagree can't do anything but talk nonsense and hate, I don't see an issue at all, we are all human and that's just how it is."
A lot of people want to know more about the community, but don't necessarily know what to ask or how to ask questions to learn more about the community, but that is what the Glow Up club is for. Glow Up is a club at the school for students and faculty to show up and ask questions and give ideas for upcoming events that the club wants to hold to show awareness for the community. To name one event during the fall semester the club was planning to do a women empowerment event where they had various activities. In the spring semester of 2018, their vision came to life and the school held the very first women empowerment event where their was various events going on like tie dying and paintings being up for sale.
If you want to know more about the community, don't be shy to come to a Glow Up meeting. Everyone is welcome and it is a judgement free zone so don't think you will be judged for not knowing much about the community because that will not be the case.
Leave a Comment
About the Contributor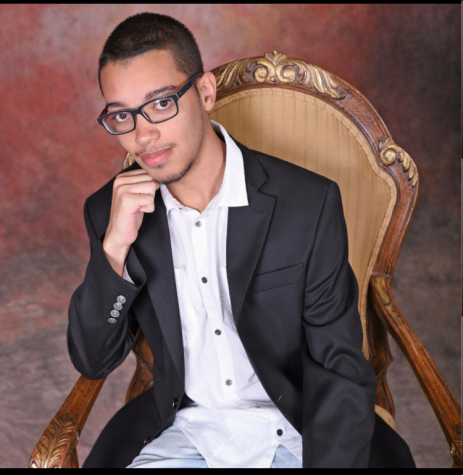 Jared Naut, Impact Staff
Jared Naut is a junior majoring in journalism hailing from the town of Parlin, New Jersey. When Jared is not writing, you can catch him listening to his...