Campus Safety Emphasizes Importance of 'Mercy Alert' System After Stabbing Incident Near Campus
A recent Dobbs Ferry stabbing incident led Mercy College officials to appoint a temporary lockdown at its main campus.
According to the Dobbs Ferry Police Department, the incident began on the Old Croton Aqueduct at Walnut Street around 3:35 pm on Tuesday, Nov. 27, 2018. The victim's injuries were non-life threatening.
A confrontation between two people eventually escalated to the point where one of the two, who was described as "a light-skinned Caucasian male, wearing a dark colored hooded sweatshirt and light-colored sweatpants" stabbed the other person. Despite the immediate response from Dobbs Ferry and Irvington Police Departments, the suspect was able to flee free from the scene of the crime.
At around 4:12pm, all students connected to the Mercy Alert System received a call, text, and email with the following message, "Alert: Possible violent offender armed with a knife in the vicinity of the Old Croton Aqueduct. Remain in place. Avoid Campus if possible. We will provide an update as soon as possible. Mercy's official Twitter and Facebook accounts also relayed the same message minutes later.
All buildings aside from Victory Hall, where police authorities did a search inside, were immediately put into lockdown. With police throughout the campus, the situation shortly lasted, as only 20 minutes later, the Mercy Alert System sent another message that let the Mercy community know that the campus was cleared and the lockdown had ended.
"UPDATE: Municipal police authorities have advised that the Dobbs Ferry Campus is clear and you may resume normal activities. Thank you for your cooperation."
Mercy College transitioned from a system called 'New York Alert' to the current system called 'Mercy Alert'. Konrad Motyka, Executive Director of Campus Security, feels it is a very user friendly, and flexible system.
Students, faculty and staff, all have individual Mercy Alert accounts, and can personalize it by editing how one wishes to be contacted and what phone numbers are added.
"You can add your parents, your significant other, so that other family members know whats going on as well, and you have the ability to do that – there's a lot of flexibility there," Motyka explained.
Each individualized account can be accessed at https://mercy.regroup.com, by logging in using a Mercy Connect username and password.
Motyka understands that a lockdown is never a perfect situation, but believes the situation was handled as well as possible considering the rapid development of this incident.
"There was a purpose to everything that was being done, and sometimes when you're trying to get this alert out, you want to give people the most essential information as rapidly as possible. You really aren't in a position to go into that level of detail because it would require several pages of explanation. So we want to give people information that they need to keep them as safe as possible, and that's what we did in that case."
He also states they were okay with people leaving the building because all of the entrances were covered by police officers, but not re-entering.
Motyka states the reason Victory Hall was the only building on campus not fully locked down was because it was a targeted building by the Police Department and if officers were going to enter, Mercy wanted as many innocent people as possible out of there, to avoid confusion and to make the job of the police easier.
Similar to students not being allowed out of the buildings, cars were also blocked from entering campus. Motyka notes this decision to the fact that when there is an emergency on campus, it becomes a potential danger zone and the last thing an institution wants to do is put anyone in harms way.
"Also, if you think about first responders coming in, no matter what the situation is, you want those vehicles to be able to come in and have to deal with as little traffic and few people as possible, so yes that is part of the decision process."
Motyka also stressed the legality of the process Mercy College has in place for possible future lockdowns.
"Schools, not just Mercy, but any institution of higher education, the government requires that these plans be in place and that these discussions be held."
The Jeanne Clery Disclosure of Campus Security Policy and Campus Crime Statistics Act, passed in 1990, is in place to ensure that schools, like Mercy, properly report incidents that take place on campus over the course of a calendar year.
Motyka explained that when an incident occurs on campus, it's often left to the school themselves to determine what the next move should be.
"The police leave that to us, and that's our decision to make. I could see a situation where the police make a recommendation, but it's really up to the college to make its own decisions in these kinds of cases. Sometimes depending on the urgency, that might be done by a single person, and how significant the emergency is, sometimes we have time to kick it around a little bit before coming to a decision."
With comprehensive documents known as the 'Annual Security Report' and 'Emergency Response Plans' available on Mercy's official website, it not only goes through the procedures necessary in the event of certain incidents, but it also gives a report with the numbers of the number of specific crimes committed on campus.
The 'Emergency Response Plans' are individualized for all four campuses, and the 'Annual Security Report' is a more comprehensive record that covers security for the entire Mercy community. The 'Annual Security Report' can be reviewed at any time during its annual release by the Department of Education.
Motyka also encourages the notion that students and staff often review Mercy's official webpage, and get familiar with the training modules and guides the school has to offer to better understand how to react during emergency situations.
Mercy College also provides access to emergency preparedness and response information via any mobile device using the CrisisManager App. The CrisisManager App provides direct links to emergency phone numbers, maps of evacuation assembly areas, and procedures on how to respond to various types of emergencies such as active shooter, bomb threat, disabilities, emotionally disturbed, fire/explosion, hazardous materials, medical, power and water outages, severe weather, sexual assault, suspicious package, and campus violence.
In terms of the timing of the incident, Motyka notes at the fact that Mercy was very fortunate that the threat happened around the time of a security shift change, and they had more officers on campus than they ordinarily would.
Motyka understands that getting additional guards on site during a rapidly developing threat, just isn't possible.
"If it was something more long term, something weather related, or a long term evacuation, then yes we would bring in additional resources if we had the time and advanced warning."
While Motyka, along with Laura Plunkett, the Director of Public Relations for Mercy College, didn't reveal the specific number of security officers that patrol the campus on a daily basis, they believe they have an adequate number to protect the campus.
Students interviewed had differing opinions in regard to security on campus.
A sophomore, Ashley, is a forming student. "I don't know if someone enters the building how safe I'd be. They don't pay attention to who comes into the buildings and dorms. ID'\s get lost and it's easy to enter campus."
A Sophomore, Ebony, expressed, "Security just lets anyone come on campus and after certain hours there is no security in the entrance booth."
Not all felt that way. Sam, a sophomore, believes, "They do everything they can to keep students safe. Emails, texts, and phone calls were more than enough, and really kept students updated."
Student Loreto Nunez Cascal stated that when she initially received the alerts she was concerned, but during her time in Founder's Hall, the security guards made her feel protected.
"It was good that they didn't allow us to leave the buildings."
On a recent Nation Center for Education Statistics report, which recorded the number of on-campus crimes from 2001-15, it stated that while burglary, motor vehicle theft, and general crime numbers have dropped, forcible sex offenses have seen a massive 262 percent increase since the beginning to the end of the data recording.
"These estimates translate to 8.3 burglaries, 5.4 forcible sex offenses, 2.2 motor vehicle thefts, 1.5 aggravated assaults, and 0.7 robberies per 10,000 FTE students."
With a total enrollment at Mercy totaled at roughly 9,500 students, the school has had 23 "on-campus" incidents from 2015-17, excluding Liquor Law, Drug Abuse, or Illegal Weapon Possessions.
This includes two forcible sexual offenses, one non-forcible sexual offense, six aggravated assaults, eight burglaries, one case of arson, one case of stalking, one case of domestic violence and three cases of fondling.
All of this combined leads to eight burglaries, six cases of forcible sexual offenses, zero cases of motor vehicle thefts and robberies, six aggravated assaults, and three others were left outside of the crime groups mentioned on the NCES' report.
But compared to the report that said the average campus has 18.5 criminal instances per 10,000 students, Mercy only had seven in 2015, 11 in 2016, and five in 2017.
As of now, the aggressor has yet to have been captured, and anyone who has any potential information is encouraged to call the Dobbs Ferry Police Department at (914) 693-5500.
Leave a Comment
About the Contributors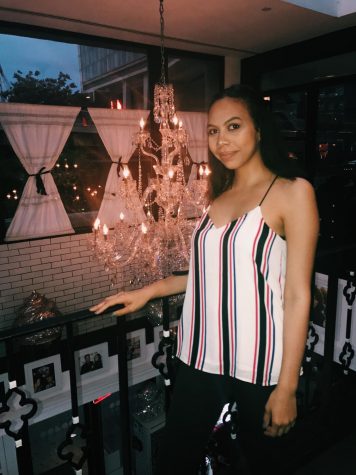 Nicole Acosta, Managing Editor
Nicole is from The Bronx and is a journalism major at Mercy College. Her hobbies include discovering new places to eat on a budget, photography, listening...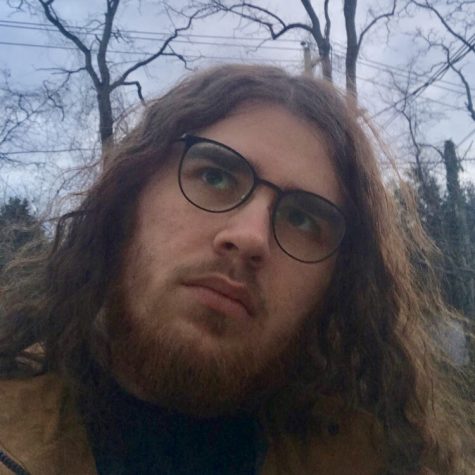 Steven Keehner, Impact Staff
Steven Keehner was the Managing Editor of the greatest publication on the Hudson.

Hailing from the mediocre Town of Oyster Bay, New York, he enjoys...