Impact Wins 5 NYPA Awards Two Years In A Row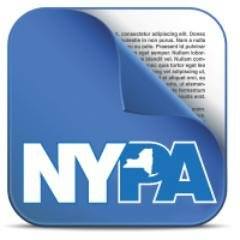 The Impact won five New York Press Association awards for the second consecutive year, and earned the second most writing award in the state for the fifth year in a row.
Associate Editor Valerie Lopez won two awards. She earned second place in the Feature Writing category for her story about a student remembering a parent who passed from cancer titled "A Mother's Keeper."
The NYPA judges commented, "Beginning with an introductory anecdote, this story succeeds in conveying the love and commitment of a young woman's tribute to her mother who died of cancer. Lopez definitely avoids sentimentality while conveying the challenges the family faced and the steps they are taking to move forward."
Lopez, along with Jared Naut, received an honorable mention in the category of News Reporting for the story titled, "'Food For Thought' Poster Controversy Creates Confusion In Hudson Hall."
"A fascinating story that showed initiative and balance. The story did what good journalism is supposed to do: reflect our world and offer a greater understanding."
Nicole Acosta, class of 2019, won her record breaking fourth NYPA award when she placed third in the Editorial Writing category after she commented on the safety of women writing in Ubers, the college admission scandal and MTA fare hikes.
"These editorials are welcome discussions on hot-button issues on college campuses."
Amber Perez earned a second place award in the Column Writing category. Her column, The Mind of Amber, focuses on issues such as when the family downsized apartments and a letter to her teenage self.
"Perez deftly avoids being self-indulgent in this introspective column, which provides the reader with a better understanding of the struggles faced by young people coming of age in challenging times."
Francesca Simone also placed in the Column Writing category, winning an honorable mention for her column, To Be Perfectly Frank.
"Simone is clearly a skilled writer. This was a joy to read."
The NYPA is an annual contest that judges categories in which every college in the state of New York is eligible. The contest is judged on a calendar year, and every submission must be published by Dec. 31. Size of the college, staff or budgets are not taken into consideration during the awards process. Just the top collegiate work, regardless of the school.
The Impact had won four awards from 2007 to 2014, but ballooned that total to 26 the last five years.
"There is a lot of pride in this newsroom. The traditions of the past 50 years along with the recent successes in the NYPA really motivate students to do the best work they can," says Impact advisor and Department of Communication and the Arts Chair, Michael Perrota. "We're not a class or a club, we're a family."
Perrota mentions that the staff is diligently working despite the school moving to digital classrooms.
"We meet every week and try to publish almost daily on www.theimpactnews.com for our community. We are covering everything from school news to COVID-19 updates."
Leave a Comment