Mercy College Announces Pass/Fail Option
Mercy College students will have the choice of receiving a Credit Earned/No Credit Earned (CE/NE) grading process for their spring courses, which they'll have from April 20 to May 7 to decide upon, according to an email from the school.
Amid the outbreak of the coronavirus (COVID-19), many institutions have moved to an online-exclusive format. Because of the inconvenience and chaotic-matter of the situation, many in the academic world have desired an interest in moving away from the letter grade system for the time being. In an email sent out on April 9, Mercy announced that they would head down that path.
"These grading modifications are in place to encourage you to continue your academic studies," as stated the email.
"Credit Earned/No Credit Earned," or as it is more commonly referred to, pass/fail (P/F), is when a course grade is not a letter grade, but it is listed as a "pass" or "fail." Students will still earn the numerical credits but it will not affect their GPA.
Nicole Castellano, a senior at Mercy College, said she will not be partaking in the pass/fail option. "I don't like the pass/fail method of grading. I think it's setting up students to fail."
Other students are more excited about the option of pass/fail, saying they will consider using them for this semester.
Pass/fail, if chosen, must be done through Mercy Connect. Anything with a 'D' grade or higher will receive credit for the course; if below that threshold, one will not see a credit for the course. If a student does not elect the P/F option, they will get a letter grade in their semester and general GPA.
Freshman Dan Smith agrees with implementing the policy, but he expressed concern about the window in which one can declare their intent. "I think the deadline is fair, but I think the window to decide is too short. It should've opened right away rather than a week and a half after the initial email."
Castellano, who was against the option, agreed. "I think the school could have extended the dates."
Despite most students having the option to declare for pass/fail, the school states on their website that it will not apply to every major.
"CE grades will meet general education, major, major elective and open elective requirements. However, some programs in the Schools of Health and Natural Sciences, Education, and Social and Behavioral Sciences that have specific program accreditation or licensing requirements may have courses or whole programs exempt from requesting a CE/NE grading option."
For eligible spring 2020 term courses, Mercy has extended the deadline to withdraw from a course to May 13. They expect all final grades for spring terms from the faculty by May 18.
For any further questions, the school encourages students to look at their coronavirus webpage on the Mercy website and to contact the school if further help or instruction is needed.
The statement added, "Please know that your faculty and PACT mentor are here to discuss the best options for your situation."
Leave a Comment
About the Contributor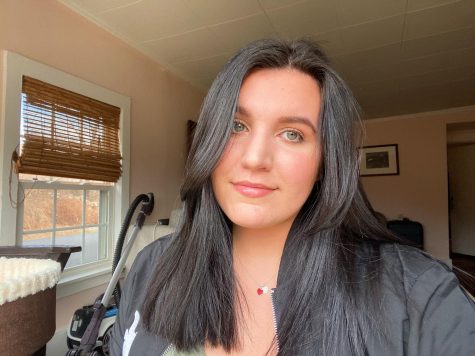 Alexis Lynch, Managing Editor
Alexis Lynch is currently a senior at Mercy College. At Mercy, Alexis is a Media Studies major with a focus in Journalism. She has gained experience that...