Coronavirus Testing Effects on Adolescents
As the month's pass and lockdowns in states extend, the United States still hasn't seen more testing for coronavirus being available.
At least 630,000 people across the nation have now tested positive for the coronavirus (COVID-19). The Coronavirus (COVID-19) is more prominent in the New York area than the majority of places.
Since April 1, the country is averaging roughly 145,000 tests a day and that number has stayed consistent.
Right now, there are two types of tests available for COVID-19, there is a viral test and an antibody test.
On the CDC's website, it is stated that the viral test will tell an individual if they have a current infection, but an antibody test tells an individual if they had a previous infection.
The viral tests take samples from an individual's respiratory system which is swabs on the inside of one's nose. The antibody tests are done by taking one's blood to see if there are antibodies that help fight off COVID-19.
Chelsea Rivera a 20-year-old student from the University of Delaware recently made her trip home after her school closed. Rivera thought to maybe stay at school in her local off-campus housing, but she thought the best idea was to come back to her home,which is located in Stamford, Connecticut.
Rivera's mother, Stacey Rivera, works for a cardiologist practice in the Bronx where she has been going to work every day since COVID-19 has started. Stacey Rivera's boss ended up testing positive for COVID-19 due to the fact that the practice did not have N-95 masks, exposing the other workers to the virus.
After this happened, Stacey decided she should get tested for coronavirus just to make sure she didn't expose her family to it. Stacey practiced social distancing in their home, Chelsea mentioned that they have a downstairs area that is furnished with a bed and other necessities one would need to live. Stacey got tested twice in two weeks, in the first week she was tested negative, the second week she tested positive.
"I remember her having a fever, night chills, sleeping all day, and having stomach problems," Chelsea Rivera stated, "But after coronavirus, she ended up getting pneumonia."
Pneumonia runs in the Rivera family, she says. Chelsea Rivera mentioned she has had pneumonia and bronchitis which made her more nervous about the virus considering her lungs haven't been the healthiest.
On WebMD, it is stated that people with lung diseases are at a higher risk. On the site, it is also mentioned that smokers have a higher risk as well, which Rivera's father is.
"At this point, I was ready to get tested. I called the Stamford testing site and they gave me problems stating they didn't get my fax regarding my medical history and other things along that nature," Chelsea Rivera stated.
Stacey Rivera is friends with their family doctor and their doctor offered to give the Riveras a test, so they didn't have to drive far to get their tests done. Their family doctor administered the test at her home.
"It was weird because you hear shortages on testing, but she easily could give us tests," Chelsea Rivera stated.
The test according to Chelsea feels like someone was stabbing her brain and its uncomfortable kind of like a strep test.
Chelsea's test came back negative, but her father's test came out positive.
"My dad felt like it was a false positive because he felt no symptoms," Chelsea Rivera stated.
Her father got tested again and it came back negative.
"I'm just nervous about my family because my mom wasn't doing well, my dad is a smoker, and my sister works in a hospital," Chelsea stated.
The Rivera family is officially healthy and quarantining still.
Leave a Comment
About the Contributors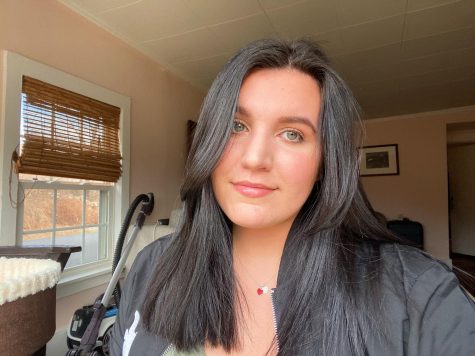 Alexis Lynch, Managing Editor
Alexis Lynch is currently a senior at Mercy College. At Mercy, Alexis is a Media Studies major with a focus in Journalism. She has gained experience that...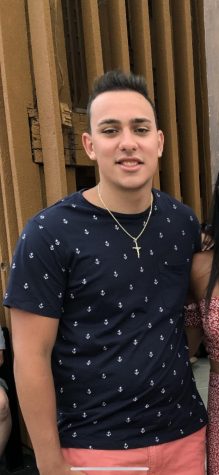 Michael Panteleo, Impact Staff
Michael Panteleo is a senior and studies journalism at Mercy College. He enjoys writing, watching, and playing football and basketball. He is a member...