Quarantine 15 is real
It seems that even when the society is experiencing a worldwide pandemic, the catastrophe that is seen on the scale has the same possibilities to capture attention. The lives of lockdown created the perfect setup for putting on pounds and saying goodbye to that summer body this year.
"At the beginning of the quarantine, I weighed 180 lbs., now I weigh 190," says Kyle Gabrinowitz, 18, a lacrosse player and a business student at Mercy College. "There wasn't much to do, and by being boarded I would just go get something to eat."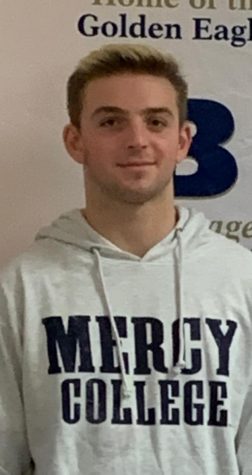 Kyle is not alone in gaining weight due to the pandemic. A survey by OnePoll on behalf of Nutrisystem revealed that 76 percent of respondents shared they've gained up to 16 pounds during their quarantine.
"I would eat a lot of junk food, have some snacks here and there after-hours," explained Kyle.
In fact, during the confinement time, there was a term created that circulated through all our social networks, "Quarantine 15." The considered norm is 15 pounds on average that have been gained during the three months that the world had been at home.
"I was super out of shape and I needed to change that. Now I'm trying to get on a better diet because we are starting the lacrosse season," Kyle said.
According to a survey by the WebMD, an American Editorial based on health experts, 47 percent of women claim to gain weight during their time in self-isolation, and 22 percent for men. Beatriz Chuquimara, 19, a sophomore student in Legal Studies at Mercy College, shared some of her experiences as well.
"I was wearing pajamas and leggings all day. When I would finally try on my jeans, they felt much tighter."
The decrease in physical activity, together with the lack of self-control while eating between hours, has been the ideal combination to put on a few extra pounds.
A physician assistant student at the CUNY School of Medicine specializing in nutrition, Cesia Rosamilia assures that anxiety and anguish, among other emotions, could affect the routine during the quarantine. Food has served as an escape for many people who have been subjected to great emotional and psychological pressure during confinement.
"We also can say that people dedicated more time to cook for entertainment," Cesia comments. The medical student explains, although it is understandable and justifiable, it does not mean that we should not do anything about it. "Gaining weight can come with physiological consequences like hypertension or diabetes, so definitely, we need to be careful with that. Not to mention that for the majority of people, gaining weight affects their self-esteem."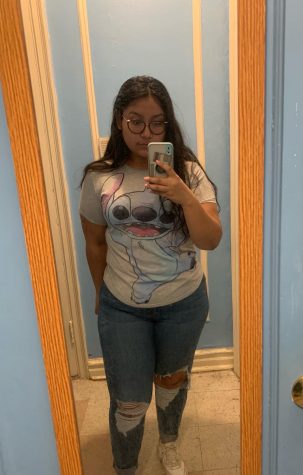 Physical appearance is part of people's identity and if this appearance does not comply with the social norm, it is easier to feel socially rejected. "It makes you feel self-conscious about yourself. I noticed things on my body, even stretch marks appeared and I couldn't stop thinking about it, because then I'm constantly looking on Instagram at all these models," Beatríz talks to us about her emotions and what it feels like to gain weight.
Although the subject of weight continues to generate much debate, health professionals do not like to talk about the concept of "ideal weight." Therefore, nutritionists are now focusing more on improving lifestyles, as indicated by Cesia. "Take a deep breath, it is normal that you gain some weight, step by step, just try to start a new healthy lifestyle," she recommends. People commonly confuse that exercise will make them lose weight, she explains, when 80% of the effort has to go toward dieting and the remaining 20 percent to exercise.
"I enrolled myself at the gym again. I want to lose around 25 pounds," Beatriz shares.
Definitely, this new period that the world has had to live in has been a roller coaster of emotions, and it is fair to say that this is not the time to set very demanding goals for ourselves. Even though no one likes that their favorite pants do not fit or that your normal dress size feels tighter now, at least, we can find comfort in knowing that we are not the only ones in this battle.
Leave a Comment
About the Contributor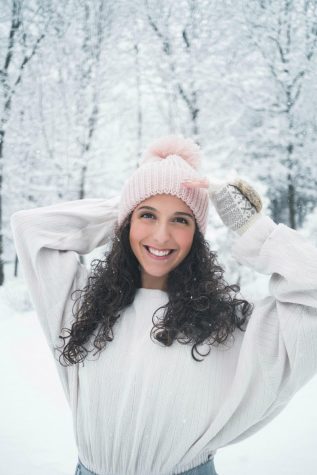 Daniela Baptista Haros, Impact Staff
Daniela was born and raised in Barcelona, ​​Spain. In the fall of 2016, she moved to the US with her family. This became a major turning point in Daniela's...