Mercy College Aids International Students
Mercy College prepares International students to face increase challenges this Fall semester due to the continued spread of COVID-19.
After being given the option to stay in the U.S. and complete the spring semester online by the department of Homeland Security, it was announced by the Trump administration on July 6 that International students would be forced to transfer from their institutions or leave the country if they planned on conducting all their classes online for the fall semester.
In response to that rule, Mercy College implemented the Hybrid program which is a combination of in-person and online learning. This plan authorized international students to take more than one class online while doing the rest of their classes in-person. This program also allowed Mercy College to be able enroll new international students from overseas who wanted to pursue their studies in the U.S.
"The hybrid program allowed me to be here at Mercy College as a student, so I am very grateful," new international student, Valensia Panayotova said, "There are a lot of challenges with the zoom classes that are online because of the increase responsibility on me which makes things a little harder but I have surrounded myself with new friends which makes it easier to handle."
New international student, Martine Lanbakk, also expressed the impact that the hybrid program had on her academic development.
"I am really happy that Mercy is offering the hybrid method," Lanbakk said. "For me as an international student, I am glad that I can do at least one class at the campus. Some of the reasons for studying abroad is that so you get to know new people, new cultures and learn the language."
Despite travel restrictions and border closures, Mercy College had a significant increase in the number of international students for the Fall 2020 semester. A diverse group of 47 new students were enrolled at Mercy College from 23 different countries outside of the U.S. There are six new students who were given the opportunity to start their academic journey from outside the U.S. and 10 continuing students who were not able to return to the U.S. but were allowed to continue their studies without delay. Other students are being accommodated at the new residence hall in Manhattan.
"We are very proud of our international student population at Mercy. Aside from COVID, there were many additional complications that our students faced over the summer," Director of International Student Services, Valarie Monaco expressed. "Despite these many challenges, our students were resilient and persisted. This is a true testament to the strength and endurance of our mighty international student population at Mercy."
Panayotova then elaborated on what her experience has been like living on Mercy College campus.
"I have no family here. I do not even have a roommate, so I am reaching out to people who live on my floor and it has been great so far," Panayotova said. "The dorms at Mercy have been amazing. They arrange a lot of activities for us. Everyone has done an amazing job to make me feel comfortable away from home."
Other international students have been making connections through extra- curricular activities that are still being facilitated at Mercy College. International student and Secretary of the Exercise Science Club, Kazushi Fukumoto, explained the importance of being apart of a club as an International student.
"[Being a part of a club] helps me to interact with other students and people in the community. Doing club activities with people who I can share my interest with is so fun and it makes me feel connected, so I can bear the fact that I am away from my family. I am happy that there is a great club at Mercy, and I am part of it."
To ensure a smooth transition into the college, the International departments also ensures that there is a PACT mentor who is appointed to assist students with their counseling needs virtually during this time, important emails are distributed to international students to remind them of the necessary guidelines they are required to follow to stay on F-1 status, there are online OPT workshops available to provide them with information on finding jobs after college and there are study abroad fairs and programs that are accessible to students.
Leave a Comment
About the Contributor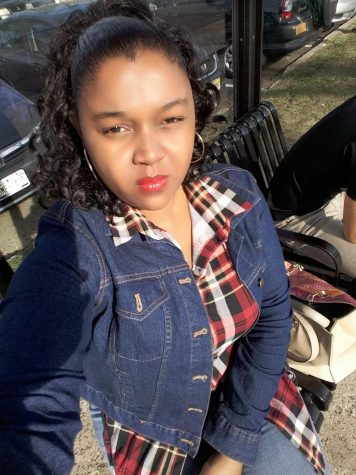 Renae Morgan, Impact Staff
Renae is a Jamaican student at Mercy College that is currently in her senior year of studies. She enjoys writing poetry, sleeping, watching King of Queens,...