Mercy Continues to Enforce COVID Testing
Amongst Mercy College's four campuses, a collective total of 17 coronavirus cases has been detected thus far.
Mercy has been enforcing rules to keep resident and commuter students, as well as faculty and staff, safe, but COVID-19 has been affecting schools all over the state and has even led to some temporary closings.
Mercy community members are required to fill out forms on the Mavericks Safe app that is now available on Google Play for Android users and the App Store for iOS users.
Students who live on campus are contacted by Residential Life to get tested for COVID-19. Recently, students have been asked to take the test more than once, even if they already provided proof to the health office that they had taken one.
An email was sent stating: "Our records indicate that you have not completed the mandatory COVID-19 testing that was conducted starting last Wednesday, Sept. 9 – Saturday, Sept.13. You are required to schedule an appointment by Friday, Sept. 18."
After receiving this email, students were concerned that maybe the school had misplaced tests.
Colleen Powers, the Director of Health and Wellness, stated that "As with any testing, there are sometimes errors in the lab or samples that are incomplete or damaged. When this occurs, individuals are encouraged to be tested again to ensure the most accurate results."
After being tested, students must quarantine for 48 hours or until their test results are confirmed negative.
Students in the residence halls are not only required to visit their doctors for a precautionary COVID-19 test, but there is now a new policy called "surveillance testing."
According to the FDA website, "Surveillance testing may be a random sampling of a certain percentage of a specific population to monitor for increasing or decreasing prevalence and determining the population effect from community interventions such as social distancing."
As written in an email sent to students by Powers, "Surveillance testing is intended to help identify students who may be asymptomatic but COVID positive."
Surveillance tests are conducted using a lottery system and are self-administered by the students, as they are to swab the inside of their cheek and put it into a test tube that is then given to Mercy's health office and sent in to a lab. Contrary to the normal COVID test, students are not required to adhere to a 48-hour quarantine.
Students who have traveled from other states that are on the New York quarantine list are required to stay at a Hilton hotel near campus under 24-hour watch by the Graduate Resident Director, Jermaine Cali, for 14 days.
Upon students' arrival at the hotel, they received an email telling them how to connect to the WiFi and order meals through a Google document. They also received a welcome bag that contained a toothbrush, toothpaste, and a thermometer.
They were not allowed out of their rooms for anything that wasn't approved as an emergency circumstance, such as picking up food or medication, and contactless delivery for all of their meals was implemented daily, directly to the doors of their rooms. These students didn't even undergo COVID-19 testing prior to being placed in mandatory quarantine, due to New York State rules.
One sophomore from North Carolina, Joe Calus, feels that Mercy has handled the situation fairly well considering what he's heard about other schools since the start of the semester. However, some students, including him, didn't have the same experience that others reported having when it came to the COVID-19 testing.
"What I thought was pretty wild is that we were all in an active hotel for two weeks without any way of knowing who else was there, and yet, Mercy not only didn't require us to get tested before coming back to campus, but they were reluctant to allow us to get tested on campus altogether," he said. "The fact that no one that quarantined in the hotel was tested upon arrival, nor at any point during the two weeks in quarantine, is pretty wild. They had kids quarantined in the dorm rooms without sheets because their roommates tested positive, while at the same time, kids who probably didn't have the virus were set up in very nice hotel rooms!"
Calus couldn't be happier to be back on campus, even though it isn't nearly what it used to be. He says that he will continue to encourage his peers to do their part to make things easier for authorities and health professionals who are working to get the world back to normal.
Lisa Mills-Campbell is a contact tracer for Mercy College and she is responsible for contacting and assisting any of the faculty who have been exposed to or tested positive for the virus. Other contact tracers are responsible for students and staff.
"As you know, the college has created its own internal contact tracing process for our students, staff, and faculty. A person who tested positive or has been in contact with someone who tested positive for coronavirus is known as a case," she said. "Once the college is notified of a case, we immediately start the information gathering process. The case [person] is advised to quarantine and we then begin notifying all the people they came into contact with on campus, and we advise them to quarantine as well."
According to Mills-Campbell, the contact tracing team does regular check-ins on those in quarantine. They ask the students to monitor their temperatures and to provide them with a list of the symptoms they are experiencing. They can then make the information from the students' self-assessments available to the public so that other students with questions or concerns can potentially acquire answers.
"This virus affects all aspects of our lives – no one is immune to it. We hear of the many lives lost to this virus, but as humans, we tend to disregard things that don't directly affect us," Mills-Campbell explains. "This is as real as it gets. The deaths of over 200,000 people are proof of that. Let us work toward being a part of the solution and not the problem – please do your part to help stop the spread."
Visit the Mercy College or New York State website for updated numbers and information.
Leave a Comment
About the Contributors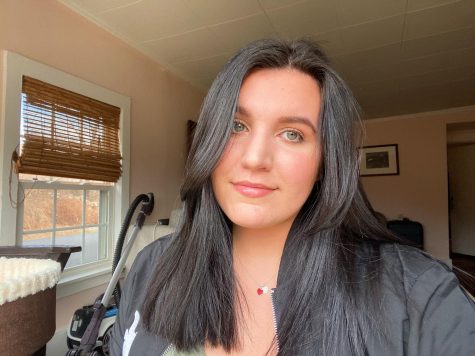 Alexis Lynch, Managing Editor
Alexis Lynch is currently a senior at Mercy College. At Mercy, Alexis is a Media Studies major with a focus in Journalism. She has gained experience that...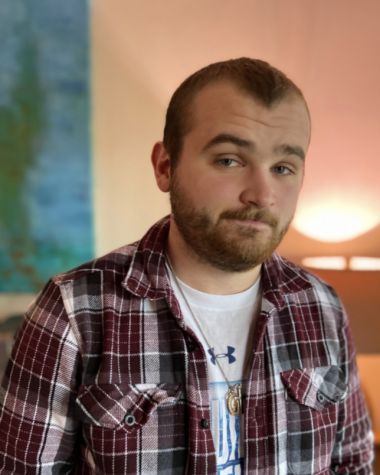 James Tiedemann, Managing Editor
James Tiedemann graduated from Mercy College in the May of 2022. He transferred there after graduating from SUNY Orange with his Associate's Degree in...